Meet Erik Larson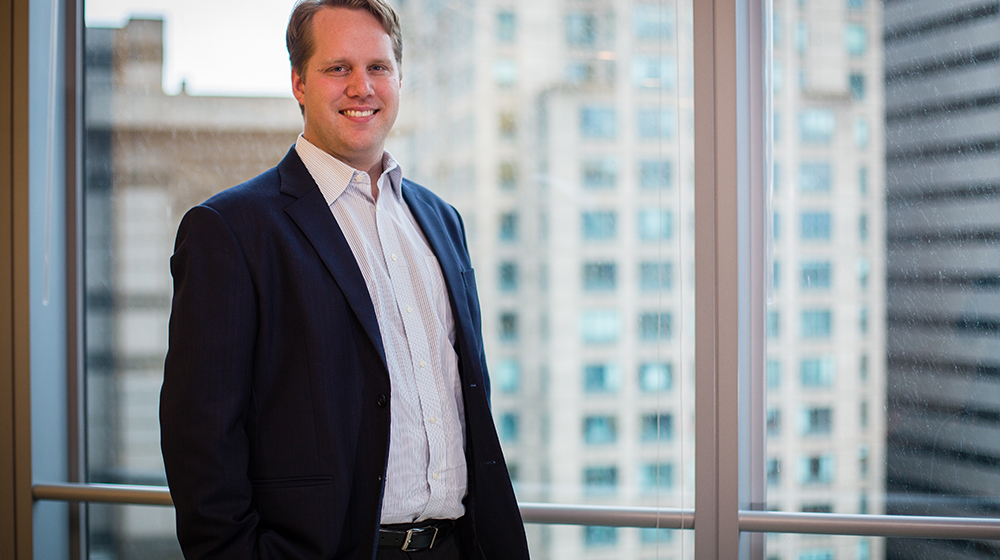 Degree: MS Human Resources, '14
Occupation: Senior Analyst, Executive Compensation, Willis Towers Watson
Why this program?
I was looking to make a career change from hospitality and retail management into the human resource field, and while I had experience doing entry-level human resources work, I lacked the theoretical background and career preparatory training that comes from an advanced degree program.
I liked how Quinlan is very involved with the Chicago business community, the positive career outcomes of former students in this program, and the many networking opportunities provided by professors and fellow students.
Thanks to my Quinlan degree, I've had the opportunity to work at Mercer doing expatriate compensation policy planning and design, at Korn Ferry – Hay Group doing broad-based, sales and executive compensation, and now at Willis Towers Watson to specialize and hone my skills in executive compensation.
Favorite Experience
I really enjoyed working with Professor Dow Scott as his research assistant for a few of his research projects related to compensation—it was an incredible opportunity for me.
Graduation was also wonderful for me because it was the culmination of my efforts over the past two years. My family also met my classmates and professors who mentored me and provided me with great advice and support throughout my time at Quinlan. This was very special to me.
Towards the end of my studies, I was thrilled to secure employment with Mercer as a global mobility analyst upon graduation. My time at Mercer allowed me to continue to develop my skills and adequately prepared me for more responsibility that I had at Korn Ferry - Hay Group and now Willis Towers Watson.
Any advice for students in the program?
While in the program, I made it a priority to build my network, learn the material, and learn from the more seasoned professionals in my program about what path would help me accomplish my goals. They spoke their wisdom into my life and invested the time and effort, along with my professors, into my professional development because I showed interest and initiative.
I dedicated myself to the program and finding great employment upon graduation, and now I have a great job that can hopefully turn into a rewarding career for me and my family over the next several years.
Describe Quinlan in 10 words or less
Quinlan opened career doors that surpassed my wildest expectations.