Our economic future with COVID-19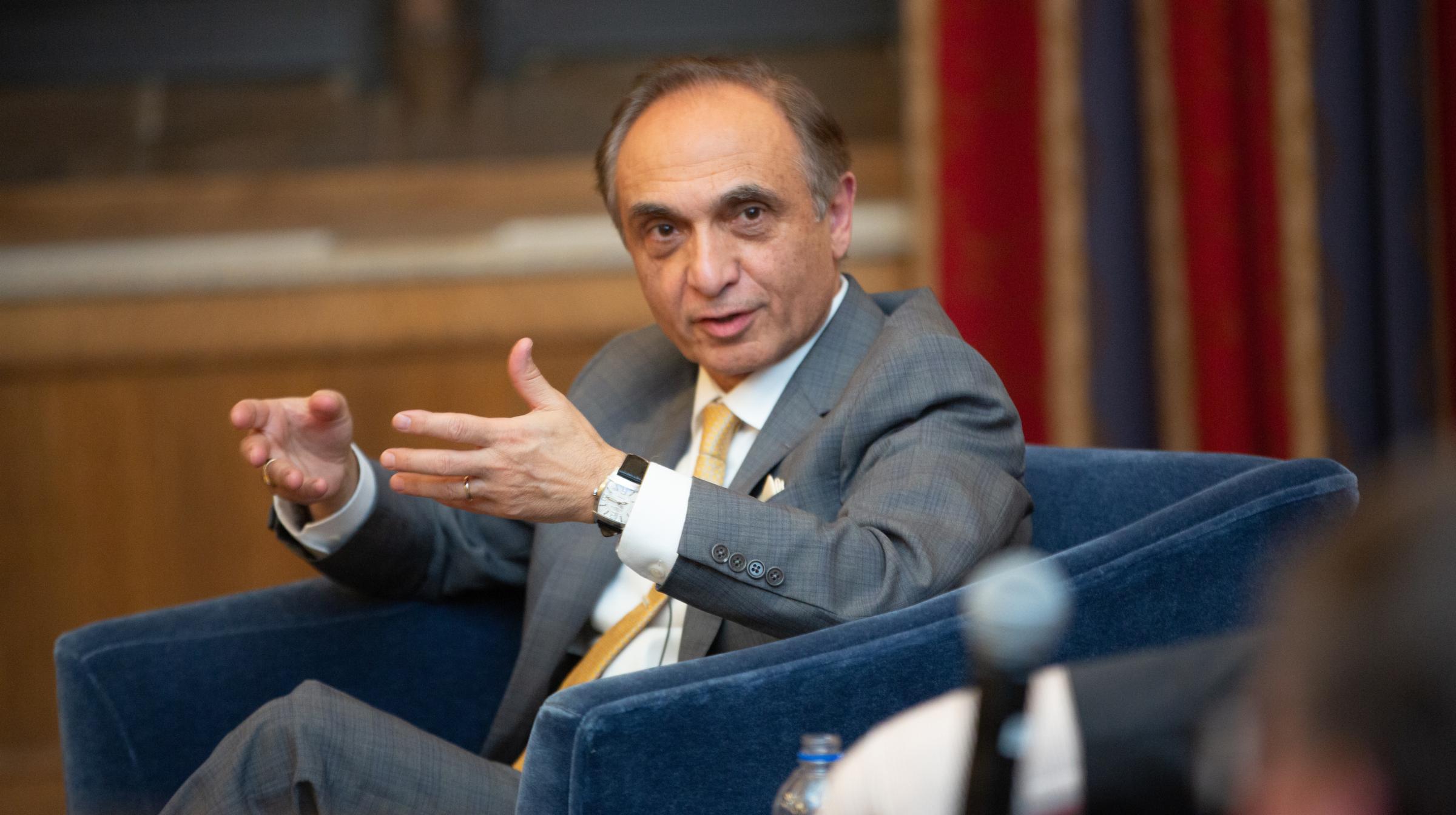 Finance Professor Abol Jalilvand wants to set one thing straight: the current recession caused by COVID-19 is a reaction to an externally low probability-high impact risk event. It is not a market correction similar to what happened during the financial crisis of 2007-09.
Below, he offers his reasoning for this, as well as his forecast for the short- and long -term economic implications of the COVID-19 pandemic. At Loyola's Quinlan School of Business, Jalilvand is a former dean and presently is the Ralph Marotta Endowed Chair in Free Enterprise.
Reaction, not correction
"The media, and some economists and analysts, confounded the dramatic decline in global equity markets last February and March as the joint effect of pandemic and a correction in prices," says Jalilvand.
"The decline in stock prices had very little to do with a correction, because that would have implied stocks were unreasonably priced very highly. In 2019, the surge in equity values across a broad and diverse group of industries reflected enthusiasm about enhanced innovation, technological advancements, better risk management, all coupled with huge levels of liquidity. They reflected future hopes for companies' long-run performance."
Today, stock prices are reacting to uncertainty, he says. "There is a great deal of uncertainty on the pattern (curves) of spreading the coronavirus or whether there will be other waves, or when we will be successful in coming up with an effective vaccine."
Short-term implications
There are many implications for the economy beyond plunging stock prices. In the short term, Jalilvand predicts continued market volatility and rising unemployment. He also says that the end of shelter-in-place orders does not mean that the economy, or even public life, will go right back to normal.
"Even if the curve flattens in early fall, it doesn't mean the economy will recover right away," says Jalilvand. "The economy will recover in steps. The best we can hope for is recovery within the year—maybe the second quarter of 2021."
Another concern is how to reopen companies that paused operations during the pandemic.
"When the pandemic is over, the demand will increase, but it's not easy to restart a company from stop mode," he says. "Employees may not be able to work as efficiently as they did prior to the pandemic. There may be a huge problem with the supply chain or logistics, and it will likely take more than 6 to 8 months to bring those processes back together."
Another short-term issue is the lack of efficient and effective government aid packages. Jalilvand is glad that unlike the federal and state governments, the Federal Reserve has been quite successful in increasing liquidity in the economy, effectively signaling a sustained period of low interest rates and low inflation.
"There is a need for more government aid packages," he says, "but it has to be rolled out smartly ensuring that it does not stifle incentive to get back to work."
Long-term implications
The good news is that the U.S. economy is fundamentally strong and will bounce back in the longer run, unemployment rates will decrease by next year, and inflation will continue to remain low, or increase slightly from its current level, says Jalilvand.
However, economic growth will probably be slow for the next two years. "If we can manage to show 1% or 2% GDP growth, that will be good," he says. "The federal government may have to wait for several years before paying public debt level down. Then again, economists routinely debate where the optimal debt to GDP should reside."
Another impact of the pandemic is that corporations will manage and operate differently in the future.
"We will see corporations opt to be more conservative going forward, trading resiliency against efficiency," says Jalilvand. "They will hold more cash, larger inventories, all focused on maintaining excess capacity enabling them to absorb such externally low probability-high impact risk events."
Corporate innovation has been significantly increasing as a result of this pandemic. Jalilvand expects to see progress in food safety, food delivery, online grocery shopping, and online teaching.
"We are beginning to see new products and approaches coming to the market," he says. "Institutions of higher education will also change their curricular content and structure as well as delivery platforms and its cost."
Learn more