Atlanta: First Time for Everything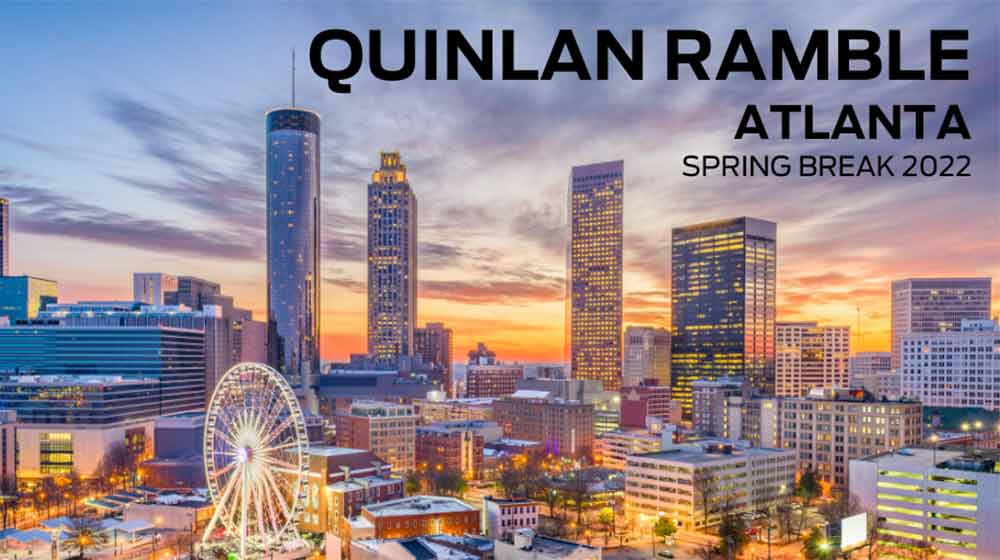 Veronica Gebbia '23
Major: Arrupe College, Business Administration
In just over 24 hours I will be on my first ever plane ride to Atlanta with an amazing group of people for a unique experience. Nervousness and excitement overwhelm my senses as the time ticks by. I heard about the Quinlan Ramble from my advisor and yet I was hesitant on applying. This is because in the past year, this is the first time that I have every truly experienced Chicago due to being from a small rural community.
I never knew the opportunities in store for me when I applied to Arrupe College of Loyola University Chicago. I don't really know much about how the business industry works in the real world, yet the Quinlan Ramble has given me that opportunity to find out first-hand and to ask questions to professionals. Also, I am thrilled to learn more about Atlanta in terms of how the business culture compares to the business culture in Chicago.
I am excited to learn more and to gain connections to those also going on this trip as well as the brilliant alumni. I can't wait for the new adventure that is waiting for me in just over 24 hours.