B.A. Advocacy and Social Change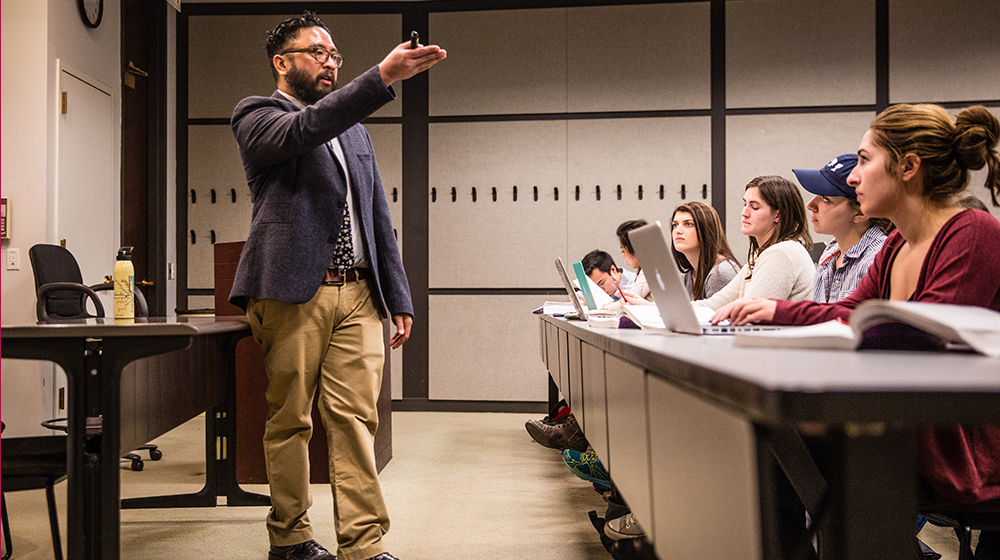 Overview
The mission of Loyola University Chicago calls for all of its members "to make a difference as 'persons for others.'" The advocacy and social change major helps students prepare for the fulfillment of that mission, not only while at the university, but also as they move into the rest of their lives.
The program's coursework and faculty help students understand everything from community organizing to lobbying to political campaigns, preparing them for a number of possible career paths. Students will explore and reflect on how to promote social justice in coursework, but also through engagement outside of the classroom.
Recent graduates have found employment with media literacy groups, domestic and international service organizations, Internet start-ups, and government officials, and gone on to pursue graduate and professional degrees.
Program Benefits
Learn to select and use various communication strategies leading to ethical social change
Gain experience defining, analyzing, inventing, and interpreting messages
Make professional connections in Chicago, a diverse, ever-changing global city, home to several leading nonprofit and advocacy organizations
For more information on the B.A. in Advocacy and Social Change, explore the program below.
Explore the Program
Next Steps