archive
Dr. Nichols Publishes Article on Her Research at the Field Museum
Alum Michele Statz Launches First Book at AAA 2018
Dr. Strand Publishes Article on Written Dialect in Norway
New Article from Dr. Adams on Local Vendors in Indonesian Tourism
Loyola Anthropologists at AAA 2018
Dr. Nichols Presents at Chicago Digital Humanities Colloquium
Dr. Butler Featured in Phoenix Article on Masks
Special Event: Dr. W. Wood Lecture on Textile Patterns, Indigenous Weavers, and Global Flows
Dr. Gomberg-Muñoz Receives NSF Grant for Research in Mexico
Dr. Butler Receives FCIP Teaching Award
New Article from Dr. Adams Focuses on Local Knowledge in Tourism in Indonesia
Dr. Strand Contributes to Interdisciplinary "Rural Voices" Book
Mia LaRocca ('17) Wins Fulbright Award to Italy
Dr. Adams Publishes Chapter on Mortuary Tourism in Indonesia
Dr. Gomberg-Muñoz Contributes to Inaugural Issue of the Journal for the Anthropology of North America
Congratulations, Anthropology Grads!
Dr. Adams Contributes to New Handbook of Contemporary Indonesia
Drs. Butler and Gomberg-Muñoz Honored at 2018 Sujack Awards
LUC Anthro Alum Alexandria Peterson Publishes in Journal of Human Evolution
Loyola Anthro Students, Alumni, and Faculty at April Conferences: SfAA, AAPA, and CSAS
From the Attic to the Web: Building the May Weber Ethnographic Digital Collection
Atlas Obscura Features Dr. Nichols' Research on Museum Exchange
Dr. Adams Delivers Keynote at Critical Tourism Studies Conference
"The Anthropologist" Film Screening and Q&A with Dr. Susie Crate
Dr. Grauer Elected President of AAPA, to Receive 2018 Lasker Award
Migration and Belonging Exhibit and Talk by Lauren Heidbrink
Undocumented to Hyperdocumented, Loyola's Dra. Aurora Chang Talks About Her New Book
Dr. Adams Examines Santa Fe Collection of Toraja Art
Students Attend Umbanda Religious Ceremony with Prof. Penglase in Brazil
Loyola Faculty at the 2017 AAA Annual Meeting
Salvadoran Congresswoman Marina Alvarenga at LUC Nov. 6!
Dr. Penglase and Students Attend Soccer Match in Brazil
Dr. Krueger Publishes "A Guide to Teaching Race after Charlottesville"
New Alum Claire Abell Wins CSAS Undergraduate Paper Award
'17 Anthro Grads and Recent Alumni Heading to Grad School
Congratulations to Our Graduating Seniors!
Ruth Gomberg-Muñoz and Kristin Krueger Awarded for Research and Teaching Excellence
Nell Haynes to Speak on Indigenous Bolivian Women Wrestlers
LUC Anthro Students and Faculty at the Society for Applied Anthropology 2017 Meeting
Students Elizabeth Bajjalieh and Claire Abell Present at CSAS 2017
Dr. Adams to Give Brownbag Talk on Indonesian Homeland Travel
Dr. Jill Forshee to Speak on Sumba Textiles through Time
Student-Curated Exhibit of Indonesian Textiles Opening March 15
Old Media, Anthropology, and the Digital Return
Dr. Butler Contributes to New Volume on Islamic Education in Africa
Bringing art to life
Loyola Faculty Present at AAA 2016
Mostra Brazilian Film Series Screenings at Loyola Nov. 5-15
Dr. Langlie Featured in IES Research Seminar on Nov. 15
David Hanley Presents at Midwest Archeological Conference
Dr. Adams to Give Keynote Lecture at the 2016 Annual Congress of the Swiss Anthropological Association
Sarah Horton to Speak on Migrant Worker Health
Dr. Adams Gives Invited Lecture at the East-West Center and University of Hawaii
Dr. Nichols Contributes to Special Issue of Museum Anthropology
Dr. Penglase Publishes Essay on Lochte Olympic Scandal
New Article by Dr. Nichols in History and Anthropology
New Article by Dr. Adams in Asian Journal of Tourism Research
Two New Articles by Dr. Gomberg-Muñoz
Dr. Penglase Publishes New Article on Soccer, Scandal, Security and Race in Brazil
Anthropology Gala and Senior Awards 2016
New York Review of Books Mentions Dr. Penglase's 'Living with Insecurity'
Dr. Adams Named Master Researcher
Weekend of Excellence Anthropology Research Presentations
Dr. Penglase Speaking at Loyola's Corboy Law Center on April 21
Naveen Kanji (BS '16) Heading to Stritch
Dr. Adams to Speak at UCLA's Fowler Museum
Anthro Students Receive LUROP Awards for 2016-17
New Article by Dr. Gomberg-Muñoz in Citizenship Studies
Francesca Gervasi ('16) Awarded Graduate Fellowship at Merrimack College
Dr. Angela Stuesse to Speak on Race and Worker Justice
Dr. Nichols contributes to special issue of Collaborative Anthropologies
Dr. Gomberg-Muñoz to Speak at the University of Pittsburgh
Dr. Adams Guest Edits Special Issue of Museum Anthropology
Dr. Nichols to Speak at Colorado College
Dr. Adams Honored by Critical Tourism Studies Asia-Pacific
Dr. Nichols leads Alternative Break Immersion to Pine Ridge Indian Reservation
Dr. Adams co-leads Alternative Break Immersion to El Salvador
Dr. Krueger to Speak at UW-Milwaukee
Dr. Penglase Publishes Interview with Rolker Gracie
Faculty Presentations at AAA 2015
Dr. Krueger Contributes to New Companion to Dental Anthropology Book
Join Us for the May Weber Masquerade on October 29!
Anthropology Department Open House
The Annual Open House and Fall Celebration was held on Oct. 16, with raffle prizes, a trivia contest, and plenty of food and fun.
Dr. Adams gives Keynote at International Conference on Tourism and Ethnicity
New Article by Dr. Gomberg-Muñoz on Immigration Processing
Anthropology Student-Alumni Meeting
Several LUC Anthropology graduates will be on campus and available to meet with current students on Friday, November 22, at 1:00 p.m. If you have questions about life after graduation, graduate school in anthropology, or working in the Peace Corps, this will be a great opportunity to get answers and make connections with departmental alumni. For more information, please contact Dr. Amick.
Son Jarocho Concert Oct 29th
Get ready to celebrate the end of Latino Heritage Month and the Day of the Dead with a concert! Featuring Afro-Mexicano and Son Jarocho performances by Loyola alum Mercedes Inez Martinez and the renowned Los Angeles band Las Cafeteras. In addition to the music, there will be Latin American cuisine, crafts, and more.October 29 at 8:00 p.m. in Mundelein Auditorium.
Ethnographic Collaboration on Indigenous Environmental Activism
Dr. Graham will show and discuss her film, Owners of the Water, which examines efforts by Xavante indigenous activists to protect a river in the Brazilian Amazon from the effects of uncontrolled soy production. Dr. Graham's film was made in collaboration with the Xavante and with a Wayuu indigenous film-maker. Among the issues the film examines is how the Xavante deliberately use their culture to draw attention to the use of agrotoxins in the Rio das Mortes, how the Xavante build networks with different Amazonian peoples, and how they promote indigenous modes of knowledge about the environment. A preview is available here.
Anthropology Career Panel
Wondering what to do with your Anthropology degree upon graduation? Wondering about the job market or graduate school options? Wonder no more! Come to our Anthropology Career Day Panel, speak to LUC Anthropology alumni and faculty, and get your questions answered. Join us on Wednesday, November 6, from 4:00-5:30 p.m., in the McCormick Lounge (Coffey Hall lower level). Food will be provided. Questions? Contact Dr. Kristin Krueger: kkrueger4 at luc dot edu.
Vocalo Interview with Dr. Gomberg-Muñoz
Dr. Ruth Gomberg-Muñoz was recently a guest on Vocalo, a Chicago public media outlet focused on diversity and youth. She was interviewed about her research and work drafting a policy brief for the new undocumented immigrant driver's license law in place in Illinois. Hear Dr. Gomberg-Muñoz and the rest of the featured segment here.
Dr. Ruth Gomberg-Muñoz CURL Lecture on Immigration Politics
Loyola's Center for Urban Research and Learning (CURL) will host a lecture by anthropologist Dr. Ruth Gomberg-Muñoz on Friday, February 7, from 10:30-12:00 in the CURL Library, Cuneo 417. The title of Dr. Gomberg-Muñoz's talk is "Permanently Temporary: U.S. Immigration Politics for the 21st Century." She will present preliminary results from a three-year research project with Latino/a immigrants undertaking the process of legalizing their immigration status in the U.S. This research suggests that the refuge of legal status is increasingly threatened by policies and practices that render legal residency precarious and legal residents permanently deportable. Refreshments will be served, and all are welcome.
Chardin Meetings Spring 2014
The Chardin Society, Loyola's undergraduate Anthropology club, plans to hold meetings on the following dates:
Tuesday, January 28, 7:00
Tuesday, February 25, 7:00
Tuesday, March 25, 7:00
Tuesday, April 15, 7:00
All interested students are welcome to attend! For meeting locations and to join Chardin:
1. Join our Facebook group and/or
2. Register through orgsync.com
Dr. Adams Featured on Canadian Radio's "The Current"
Documented and Deportable Lecture by Dr. Gomberg-Muñoz
Catherine Nichols Joins Anthropology Faculty
Dr. Kathleen Adams Returns from Visit to Philippines
Dr. Ruth Gomberg-Muñoz Featured in Anthropology News
Archaeology Field School in May
Talking Trash at Loyola's Waste Week
Did you know there's a landfill under our campus? Dr. Daniel Amick, Associate Professor of Anthropology, will share a history of Loyola through our garbage in a lecture during Loyola's Waste Week 2014. The event will also recognize waste reduction leaders with a first annual Zero Waste Awards. It will take place on Thursday, February 13, at 4:00 p.m., in the Institute of Environmental Sustainability, Room 124.
Dr. Penglase at Conference on Brazilian World Cup and Olympics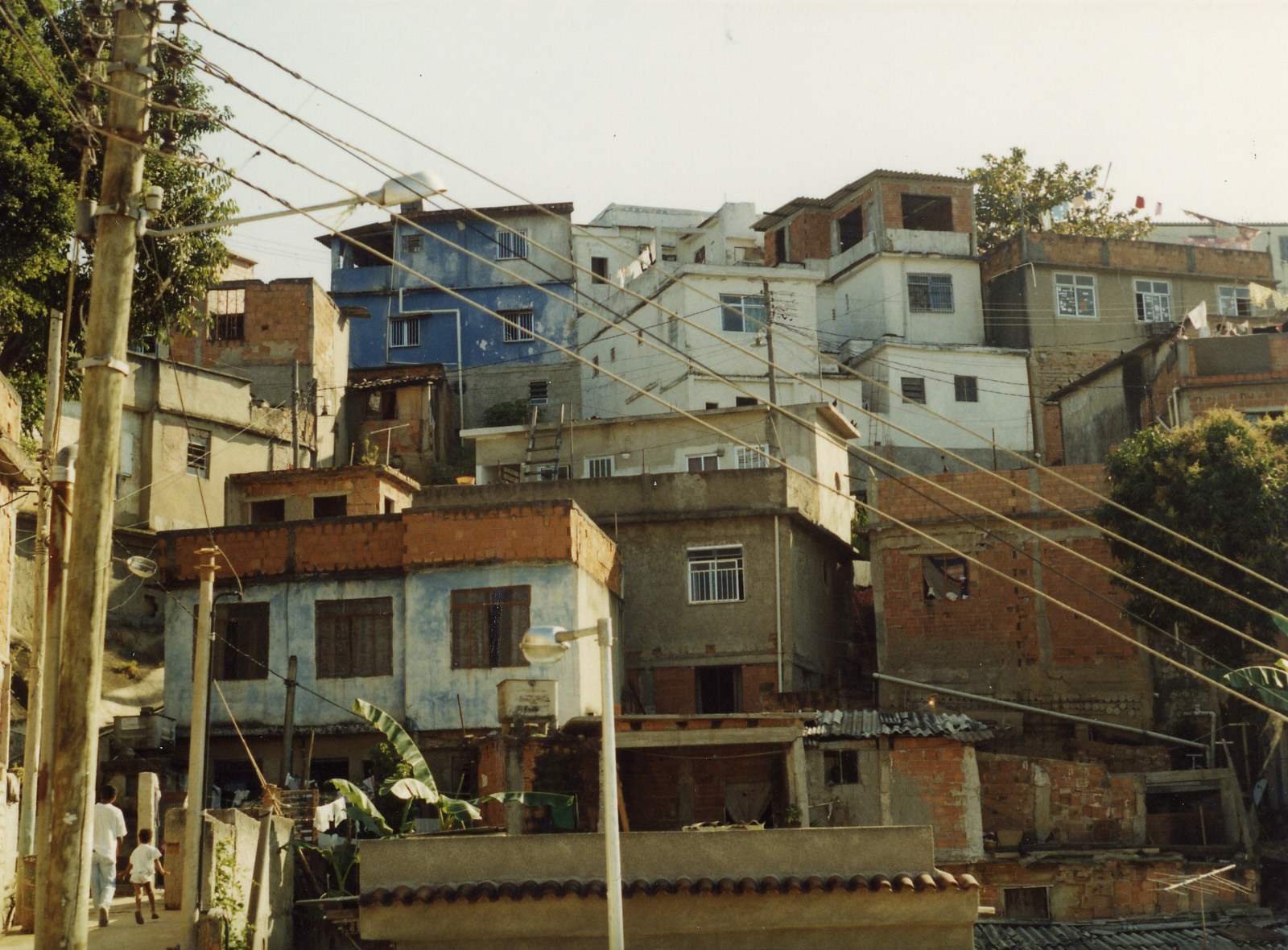 ‌‌On February 12, Dr. Ben Penglase will be giving a talk entitled "Favelas and Futebol in the Brazilian Social Imaginary," at a conference at Georgia State University on Popular Reactions and Responses to the World Cup and Olympics in Brazil.
Anthropology has moved!
The Department of Anthropology has recently moved from Coffey Hall to BVM Tower, accessed through the new Institute of Environmental Sustainability. The Anthropology main office and most faculty are now located on the 7th floor of BVM, with a few faculty offices also on the 8th floor. A new Anthropology student lounge is also under construction on the 7th floor. Come visit us, and see our new home!
Dr. Penglase Speaks at Northwestern's Kellogg School of Management
Abbey Stone Accepted to Bioanthropology Field School
Dr. Amick Speaking at Syrian Refugee Symposium April 7
Anthropology Students at NCUR
Recent Graduates at Paleopathology Conference
Aspen Sprague Presents at Foreign Affairs Conference
Caitlin DeRango and Dr. Grauer Present at AAPA Meeting
Dr. Calcagno is Invited Speaker at Notre Dame
Alexandria Peterson Presents at LUC Research Symposium
Abbey Stone and Dr. Krueger Present at AAPA Conference
Anthropoliteia Blog Post by Dr. Penglase
Dr. Strand Featured in Norwegian Magazine
Dr. Penglase Presents at LASA 2014 Conference
Anthropology Celebration and Student Awards
YES! Magazine Features Dr. Gomberg-Muñoz
Edward Chong & Kaitlin Madsen Awarded LUROP Fellowships
Dr. Adams Invited to Speak in Kazakhstan
Dr. Grauer and Students Assist Cook County Sheriff
Dr. Brophy to Participate in Rising Star Workshop in South Africa
Dr. Gomberg-Muñoz Edits "City & Society" Special Issue
Dr. Brophy Featured in Loyola Magazine
Essay by Dr. Penglase on Huffington Post
Dr. Grauer Hosts CPS After School Matters Students
New Chardin Officers Elected
New Book by Dr. Penglase
Dr. Nichols to Speak at Beloit College
Memorial for Dr. Paul Breidenbach Sept. 13
Dr. Amick Receives Provost's Teaching Award
Drs. Butler and Krueger Serve as McNair Research Mentors
Dr. Krueger's Research at European Soc. for the Study of Human Evolution
Dr. Brophy Speaks on New Hominid Fossils for ACCA
Dr. Calcagno Speaks in "Race: Are We So Different?" Series
Anthropologist Agustín Fuentes Gives Science Week Keynote
Dr. Brophy Gives Talk at UW-Madison
Anthropology Alum Michelle Statz Launches Youth Circulations Website
Article by Dr. Calcagno Remains Evolutionary Anthropology's Top Download for Two Years
Professor Jim Calcagno creates new online course for TED
Dr. Gomberg-Muñoz Organizing Panel on Migration
New Publication by Dr. Adams on Heritage, Memorialization, and Identity in Indonesia
Dr. Krueger Publishes Article in Journal of Archaeological Science: Reports
Faculty Present at American Anthropological Association Annual Meeting
Dr. Gomberg-Muñoz Interview on Savage Minds
May Weber Ethnographic Art Collection Finds a Home at Loyola
Dr. Penglase speaks at the University of Florida
New Blog Post by Dr. Penglase on Anthropoliteia
Dr. Nichols Speaking at Newberry Library
Dr. Adams quoted in New York Times' Up Front Magazine
NIU Guest Lecture by Dr. Adams
Anthropology Senior Eddie Chong Awarded Field Museum Internship
How Can Universities Better Serve Undocumented Students?
Nicole York Headed to Graduate School at Purdue
Brooke Morgan Completes Ph.D. in Anthropology at SMU
Michele Statz Receives Ph.D. at University of Washington
Anthropology Students and Faculty Attend AAPA Meeting in St. Louis
Alum Ericka Menchen-Trevino Accepts Position at American University
Dr. Penglase Receives Research Award
Katie Day Good Joining Faculty at Miami University
Haein Sung to Attend Graduate School at Columbia University
Haein Sung (2013) was accepted into Columbia University's School of Public Health and will begin a Master's program there in the fall.
Emily Dattilo Headed to Grad School at Marquette U
Christina Rodriquez Awarded Johnson Scholarship
Alice Thompson Wins Johnson Scholarship
River Simpson Awarded Social Justice Research Fellowship
Grace Iverson Receives Johnson Scholarship
Anthropology Students Present Research at 2015 LUROP Symposium
Student Research and Awards Presented at Anthro Gala 2015
Dr. Adams Speaks at NEH Workshop
Frank Walsh ('15) Awarded Fellowship for Study in Indonesia
Nicole Constantine ('15) to Intern at The Field Museum
Rachel Gonzalez (BA, '13) to Attend University of Glasgow
Inaugural Anthropology Chili Cook-Off Was Deliciously Successful