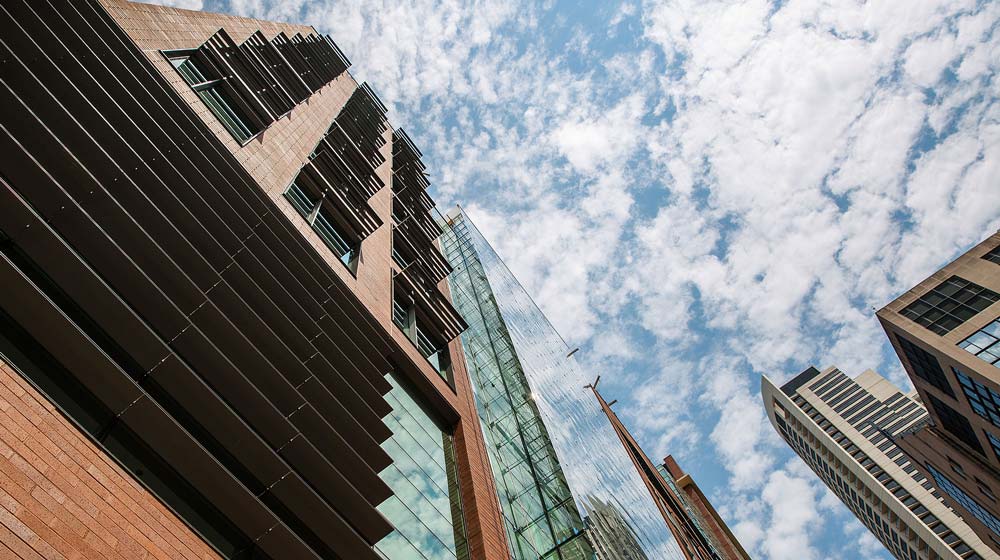 The Baumhart Center prepares leaders to tackle society's most pressing challenges through education, engagement, and research.
History
The Center was established through an anonymous $5 million gift to build on the vision of Loyola's longest-serving President, Raymond Baumhart, and his groundbreaking 1968 book An Honest Profit.
Aligned with Loyola's strategic plan—which commits the University "to act more for transformative justice"—we support students and leaders seeking to leverage business ideas to build a more just, humane, and sustainable world.
Blank
Courage
We go to the frontiers of thought, asking critical questions and challenging current ways of doing business.
Collaboration
We embrace interdisciplinary learning and action, leveraging the skills and knowledge of all academic disciplines, community stakeholders, and sectors of our economy.
Diversity
We seek diverse perspectives, knowing that our ideas are stronger when they reflect the racial, ethnic, socioeconomic, religious, and gender diversity of our world.
Service
We believe in service to others and pro-actively seek opportunities to create social value for the greater good.
Innovation
We are open-minded, embracing any idea that has the power to change the world.