Responsible Business Leaders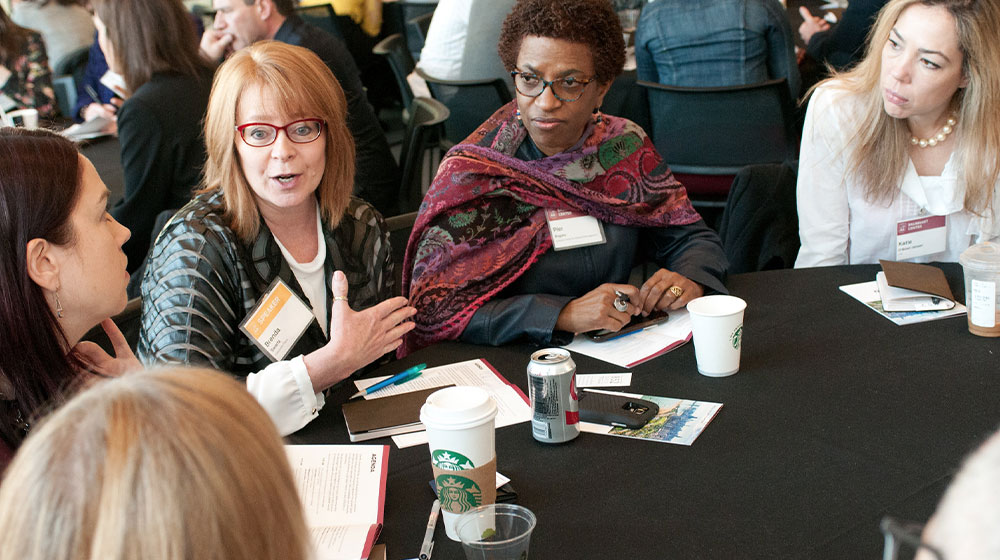 Are you passionate about diversity, equity, and inclusion (DEI)? Do you want to grow personally and professionally? United Way of Metro Chicago and the Baumhart Center of Loyola University Chicago have partnered to bring you Responsible Business Leaders, a program designed for civic-minded professionals to gain the knowledge and tools to advance DEI in our region.
According to the Chicago Community Trust, the average wealth of a white family is nearly 10 times that of a Black family and nearly eight times that of a Latinx family. Through our Responsible Business Leaders program, you can take the next step in advancing DEI work to drive action and real-world change, like reducing our racial wealth gap.
Over the course of four sessions, you will join a cohort of rising business leaders to explore our region's wealth gap and form practical tools and equitable solutions to bring back to your workplace. As a leader committed to equity-based work, you can make a difference by applying these strategies to do good for our communities while doing well in your business.