home_news
Bioinformatics faculty receive 2018 Sujack Awards
The
Sujack Awards
were established in 1994 by Edwin and Vivijeanne Sujack to take special notice of outstanding teachers and researchers within Loyola's College of Arts and Sciences, and to honor them for their dedication to their profession.
This year, the Bioinformatics program is proud to congratulate, not one, but two of its faculty for receiving the 2018 Sujack Awards in recognition of their excellence for teaching and research.

Congratulations, Dr. Heather Wheeler!
Recipient of the 2018 Sujack Family Award for Faculty Research Excellence. In a time when funding for scientific research became limited and exceedingly competitive, Dr. Wheeler received a $429,000 grant from the National Institutes of Health to support her research of gene regulation across non-European populations.

Congratulation, Dr. Stefan Kanzok!
Recipient of the 2018 Master Teacher Award, in recognition of his dynamic presence in the classroom, willingness to try new ways of teaching, and devotion to students that goes beyond the ordinary classroom experience.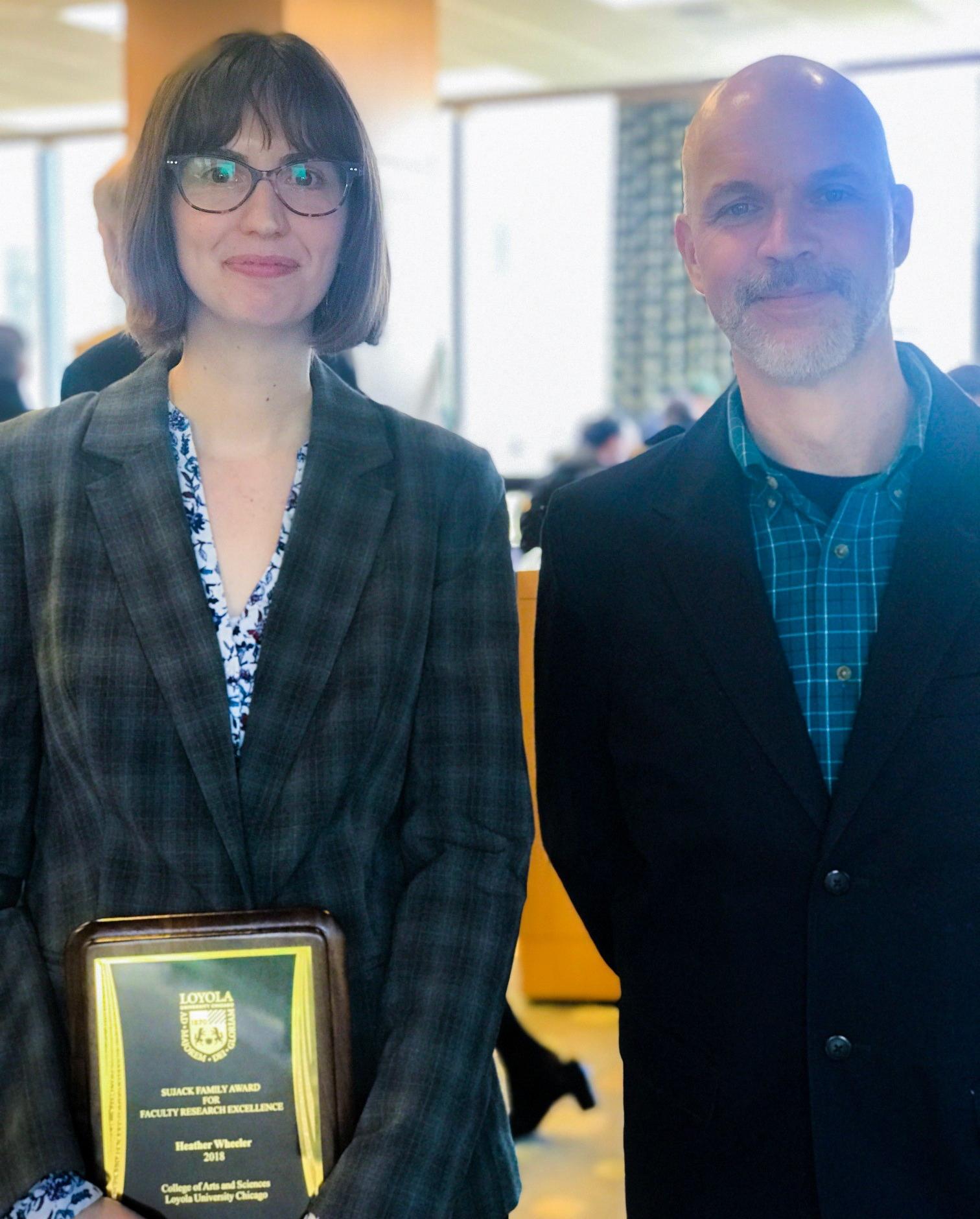 ‌
Bioinformatics professor receives NIH grant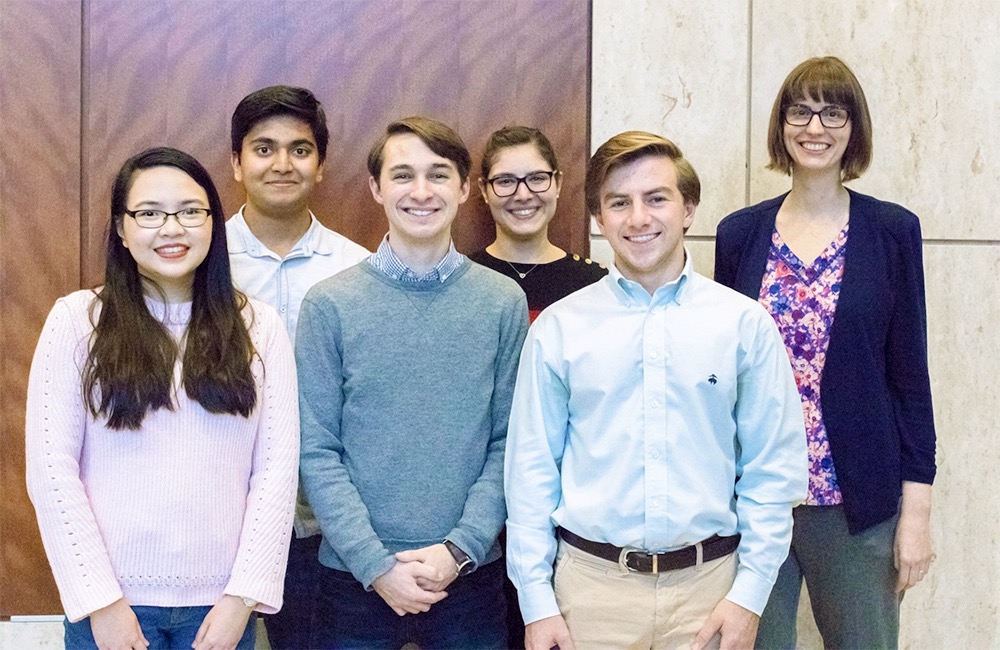 Dr. Heather Wheeler, assistant professor of Bioinformatics, has received a grant from the National Institutes of Health (NIH) for $429,000 to use over the next three years. The award will support research that predicts gene regulation across populations to understand mechanisms underlying complex traits. The goal is to learn more about the genetic bases of disease in as many populations as can be studied, to reduce health disparities.
The NIH requires funded studies to deposit data in publicly available databases, such as the database of Genotypes and Phenotypes (dbGaP). The focus of the Wheeler group is to mine through dbGaP in search of literature and data where DNA and RNA from non-European cohorts is measured.
It is a great effort to mine, compute, and then analyze non-European RNA levels because "Unfortunately," as Dr. Wheeler explains, "most of the studies have been done in European populations." Regardless, the Wheeler group pushes on, developing models from the studies they find and establishing collaborations to generate new data in underserved populations. Computing through millions of variants, and thousands of genes, across the genome.
"What we do is important because although there are certain diseases that run in families for which you can get genetically tested, there is still room for further discoveries. In only studying European populations we are missing out on most of the world."
If we further studies of genetic data from non-European cohorts, we can learn the similarities and differences between populations' gene expressions. This could advance implementations of 'precision medicine', allowing various groups of peoples to make informed decisions regarding their personal health.
To learn more about the Dr. Wheeler and her group's research/publications, please visit their
group page
.