Research @ LUC
The development of real-world skills applicable in a data-driven environment is part of all degrees within the Bioinformatics Program.
BS Bioinformatics Research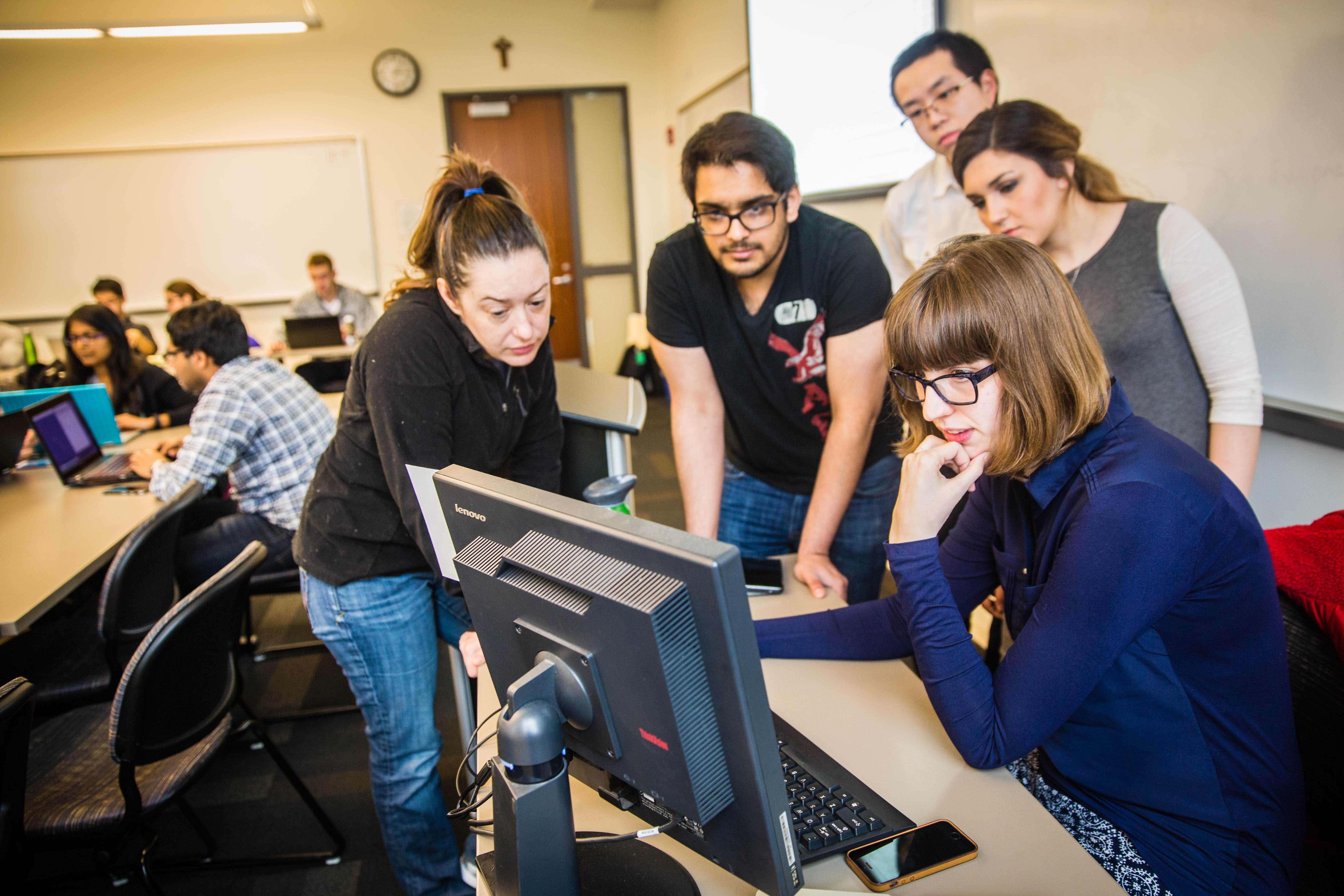 ‌
Many majors are involved in research for several years under the mentorship of one of Loyola's many Bioinformatics Faculty. These multi-year experiences provide the student with the opportunity to more fully experience research—all of its highs and its many lows. Significant research experiences provide the student with a taste of what research-intensive graduate programs will be like. Moreover, they are regarded highly by prospective graduate/medical school admissions committees as well as potential employers. Research experiences can be conducted either on campus with one of the Loyola Bioinformatics faculty or at another institution. Once you have established your research mentor, you will need to register for Bioinformatics Research (BIOI 399).
---
MS Bioinformatics Research
Central to the MS Thesis option is hypothesis-driven research. Students design and lead their research under the mentorship of one of Loyola's Bioinformatics Faculty. Just as the applications of bioinformatics are vast, so too are the areas of research pursued by students. Projects can be data-driven, e.g. conducting large-scale analyses of chemical, genetic, or genomic data, or focus on the development of computational tools facilitating researchers in the life sciences to ask new questions.
‌
---