home_news
Dance Fieldwork in Chicago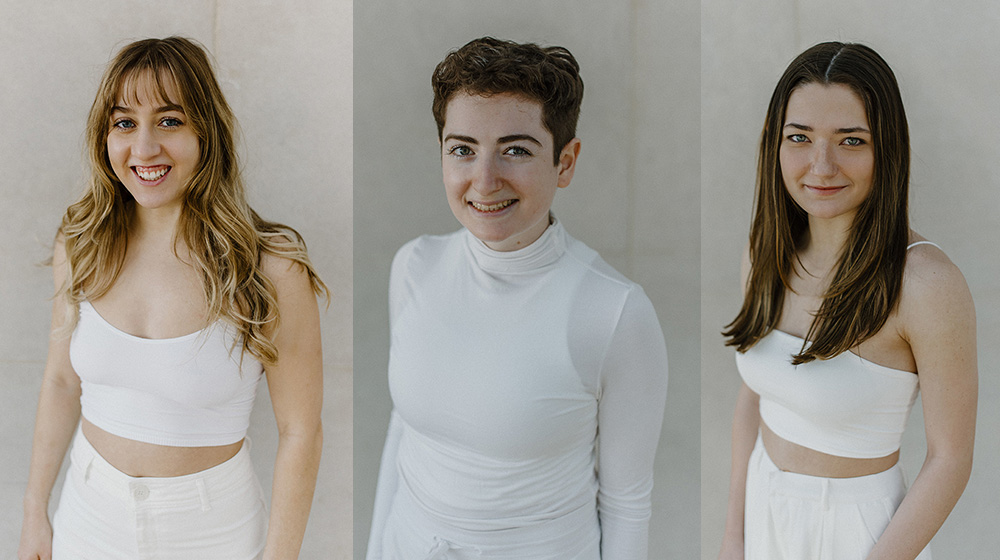 Loyola Dance Program 2021 graduates Anna Goetz, Masha Bandouil, and Molly Walker were driven to apply their talent and passion outside the university during their time at Loyola. They discovered and created opportunities to combine their interests with dance and the greater Chicago community.
Anna Goetz (B.A. Dance, B.S. Environmental Science) joined Chicago Dance Crash as a company apprentice in January 2021. She rehearses with Chicago Dance Crash three days a week learning past repertoire, new choreography, and company-style fundamentals. Currently, the company is preparing for a live audience rooftop show in August 2021. Set in an alternative dance industry reality, the show takes on a live documentary format with mixed media including voice overs, commercial advertisements, and distinct movement languages like old concert and commercial dance.
Anna earned college credit for her work at Chicago Dance Crash during the Spring 2021 semester by enrolling in DANC 397 Fieldwork in Chicago. This course allows Dance Majors to gain professional industry experience while completing their studies at Loyola. As a double major in the arts and S.T.E.M., Anna consistently made use of the Summer and J-Terms to complete her two programs in four years. Her decision to frontload coursework allowed Anna the availability to join a professional dance company during her senior year at Loyola.
From her first months in the company, Anna has earned an authentic dance industry experience unlike coursework offered at the university level. The conservatory-style training in the Loyola Dance Program prepared Anna for the company, yet the professional dance industry is unknown territory for most students. "Just because you have one thing down doesn't mean you're set for life," remarks Goetz on the new challenges presented at the professional company. "Life as a dancer means continually growing in order to stay employed and current." Her adjustment into the company atmosphere reaffirmed the importance of consistent reformation and self-discovery as an artist and performer. "I shouldn't set limits but instead be open and know that if I put in enough time and energy into training, anything is achievable," says Goetz. "Even though every dancer knows this, it's the discipline of the process that takes a lot of learning." Anna will complete her one-year contract as an apprentice with Chicago Dance Crash and looks forward to her future in the professional dance industry.
Masha Bandouil (B.A. Dance, B.S. Biology) joined Echo Dance Collective as a member and Co-Vice President of Community Engagement in the spring of 2021. They were drawn to the "collaborative outlook, focus on improvisation, and passion for sustainability" within the core values. In preparation for Echo's September show, Masha is giving their creative talent as a choreographer in a new work and a dancer in two pieces. As Co-Vice President of Community Engagement, Masha assists in scheduling open classes, improving community participation, and finding guest teachers. "Echo is a group that wants to question what a typical dance company looks like, and I love that!" says Masha on their admiration for the individuals and environment at the collective.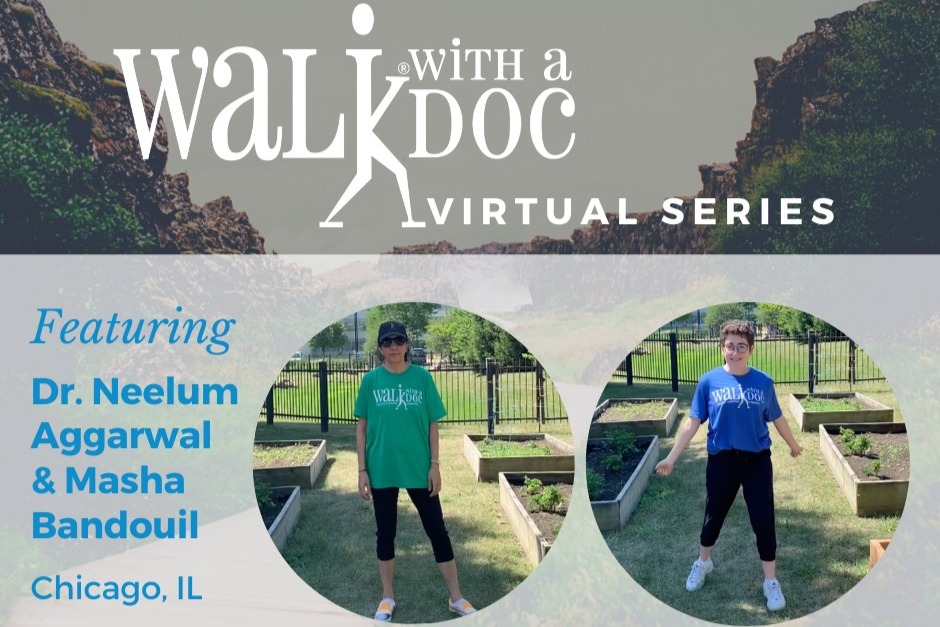 [view "Dance with a Doc" clip]
As a double major, Masha combined their interests in dance and science to create the "Dance with a Doc" program with Dr. Neelum Aggarwal. "Dance with a Doc puts stroke prevention into action by promoting physical health as well as promoting community and creativity," says Bandouil. The program began in January 2020 with live sessions at Chicago Methodist Senior Services for members of The Village Chicago. Following the Covid-19 lockdown, Masha and Dr. Aggarwal transitioned to a virtual series and continued to create dance-inspired exercises to patients. Late last summer, "Dance with a Doc" returned to in-person outdoor programming at A Safe Haven in West Chicago in a month-long partnership with Rush Medical Center to study stroke prevent and education in the homeless population. Masha has done extensive work in the Chicago community during their undergraduate Loyola career and reflects, "You have to learn to step back and listen to the people you are hoping to work with. It's not always about giving and teaching; sometimes it's about creating space and autonomy for people who have not had it for a while." Masha will continue their programming for "Dance with a Doc" and their collaboration at Echo Dance Collective as they explore the integration of dance and science in the Chicago community.
Molly Walker (B.A. Dance) interned at Hubbard Street Dance Chicago in the Adaptive Dance Department during the Fall 2020 semester. She edited weekly videos for members of the Parkinson's Project Virtual Class lead by its director and Loyola Faculty Member Sarah Cullen Fuller. Since taking DANC 280 Adaptive Dance Practices in the Loyola Dance Program, she became deeply interested in physically integrated dance and the Parkinson's Project at Hubbard Street. For Molly, the opportunity to gain insight on a professional dance company and further explore adaptive dance practices in the Chicago community was the perfect internship experience. Molly will pursue her Master of Education in Elementary Education with the Dance Endorsement Residency Program at Loyola University Chicago in the fall of 2021.
For recent Loyola Dance Program alumnae Anna, Masha, and Molly, their contributions to the dance and Chicago community began as undergraduate students and will continue to grow in their feature endeavors as artists and citizens.
-Annie LeDuc (BA Dance '23)