Careers in Dance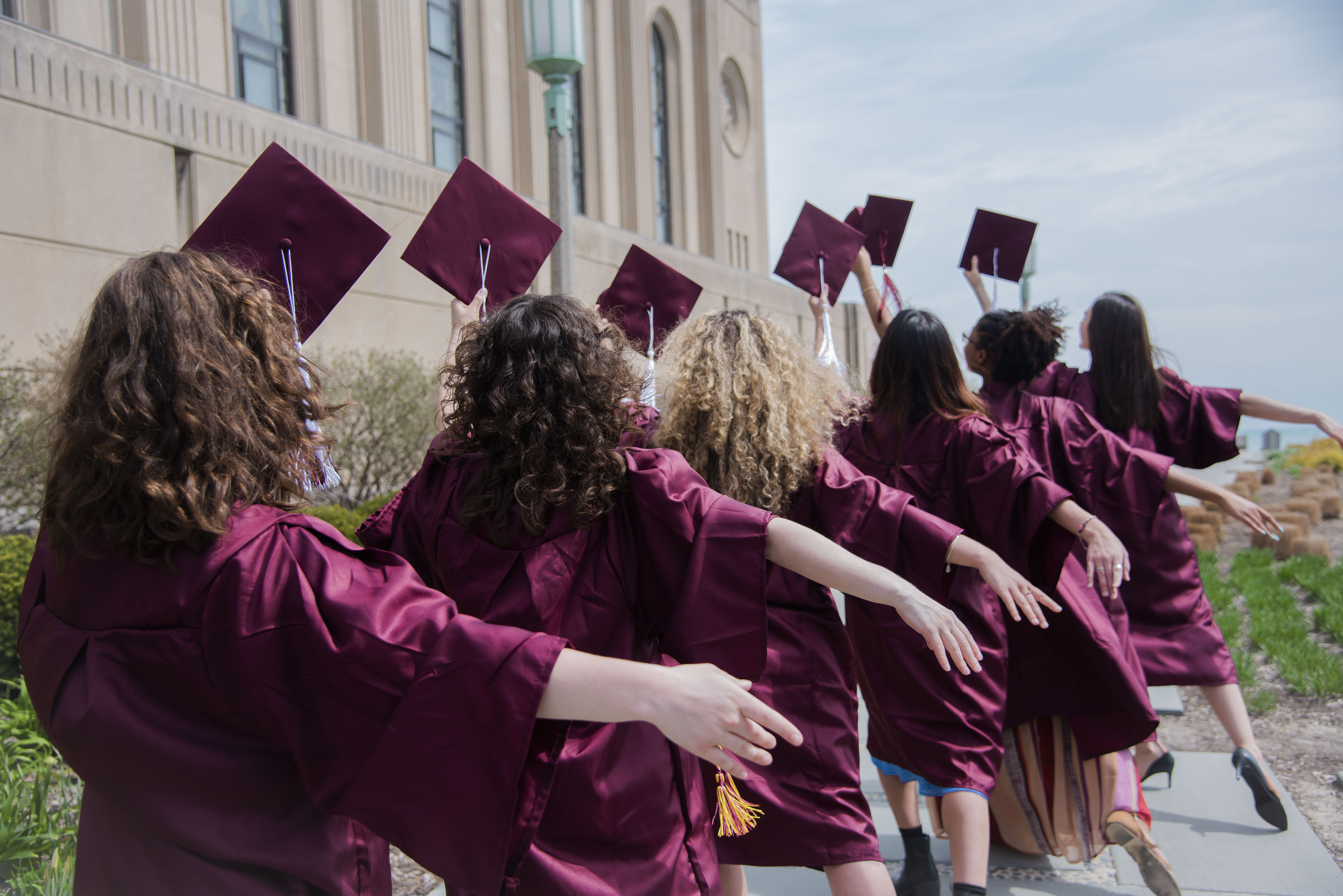 Loyola's Dance program offers conservatory-level training within the context of Loyola's liberal arts curriculum. The dedication, discipline, and passion needed to complete a degree in dance can open the doors to a myriad of opportunities, whether in the dance community or beyond. Here are a few career possibilities for a dancer:
Performer
Our dancers have numerous opportunities to choreograph throughout the year, whether through the annual Dance Composition Showcase, the annual American College Dance Association Conference, or through local projects in Chicago. Access to the city allows our dancers/emerging choreographers the ability to collaborate with other dancers, filmmakers, singers, actors, etc that they can create dance works with. Our dancers go on to choreograph for dance companies, musicals, plays, studios, music videos, independent projects, and more.
As a dancer, you have likely worn numerous costumes over the course of your life. You know what feels good to practice and perform in, and you have the unique advantage of understanding how clothing should move with the body. While at Loyola, dancers have the opportunity to learn about costume design and craft, and even work in the Loyola costume shop. That experience can lead to designing and constructing costumes, or even your own line of dance wear.
As a dancer, you have already been on the other side of the lens. The awareness of movement and the positions of the body gives dancers the ability to predict great photo moments or video framing.
Dancers gain numerous transferable skills over the course of their training, including yoga, pilates, gyrotonics, and Feldenkreis. All of these movement practices are great fields for a trained dancer.