Planning Your Trip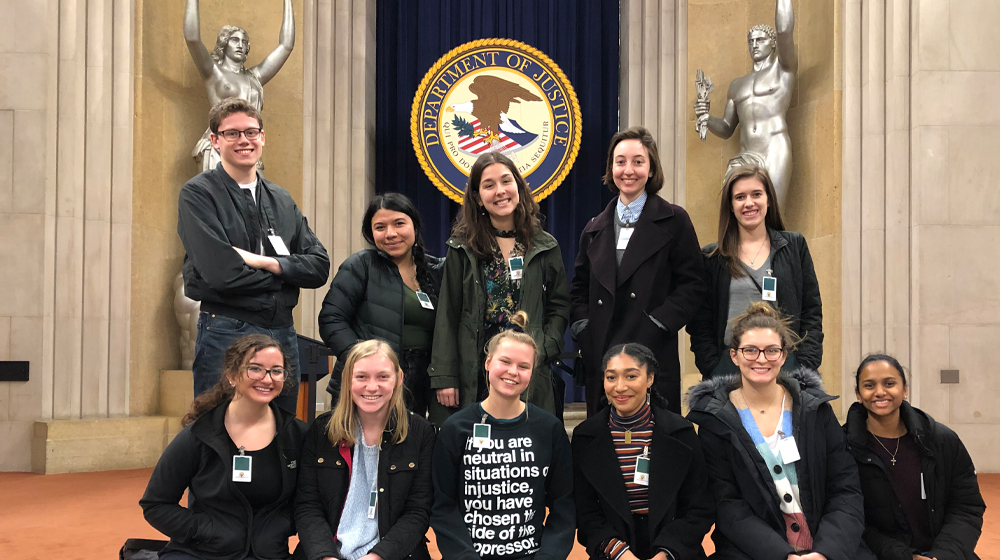 Travel Within Washington
Within DC, the subway, known as the metro is the easiest way to get around. Visit
WMATA's website
to see what the system looks like.
There are 4 lines in walking distance from your residence – red and orange/blue/silver. The cost of a metro ride varies on the time of day you are traveling and the distance of your trip. You will have a WMATA UPass, similar to your CTA pass, that will allow you unlimited metro rides. If you are working in the House or Senate you'll be walking to work. For the Friday class we will frequently take the metro to visit offices in DC.


When going out and over the weekends, students tend to use metro or ride shares, depending on where they are going.
Getting Your Stuff to DC
If you have extra stuff you want to bring, and you don't want to travel with it, you can ship your belongings to your DC housing - just make sure your packages arrive after your own arrival date in Washington.
What to Pack
Your housing will be furnished with a TV, single beds (not extra long) and kitchen supplies, though you may have to provide your own kitchen towels.


For Your Room
Sheets, blankets, pillows, bath towels, hand towels

Clothes
Please keep in mind that your internship is like a job, you will need to be prepared to dress professionally. This doesn't necessarily mean suits, but you should have, for the men, slacks and dress shirts. If you are on the Hill, men will need a jacket and tie. If you have suits and you are working on the Hill, bring your suits. Same for women on the Hill. For the women, dress is conservative in Washington, no short skirts or low-cut tops, no leggings worn as pants. Off the Hill, dress may be slightly more casual, men may not have to wear ties and jackets. If you are unsure about what to wear at your internship site, ask your internship supervisor or LUC's program director. If they say casual, that does not mean jeans and t-shirts. If you're trying to figure out how casual/business, err on the side of business and professional. You want to be perceived as a young professional rather than a college student.