Executive advancement for EMBA student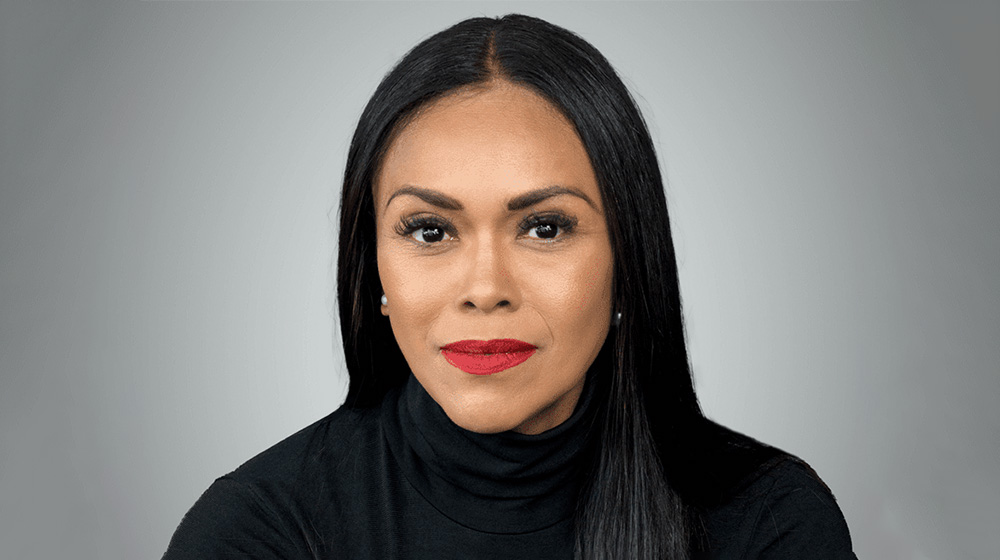 "Look at you! Who would have thought that little five-year-old girl running in Honduras would be in the C-suite with all these important men?"
That was Jenny Sepulveda's mother's reaction when Sepulveda announced her promotion to executive vice president of sales, coaching, and development at Guaranteed Rate, a mortgage lender based in Chicago. Sepulveda is the first Latina to be in a leadership position at the company.
She credits a combination of her six years of experience at Guaranteed Rate, her leadership skills, and her Quinlan Executive MBA courses for propelling her career to these new heights.
Groundbreaking achievement
Sepulveda's promotion gives her a new and ambitious goal: lead the development of a new division for sales strategy and coaching.
"The next six months will be a challenge," Sepulveda said. "We have to build, we have to get the word out, I have bootcamp training to launch, and I've also got to graduate from Quinlan."
The significance of her promotion is at the forefront of Sepulveda's mind.
She believes that having C-suite leaders from diverse backgrounds will bring deeper insights to any company and will help change the culture of that company and business more generally.
"That is something I worked hard to achieve, saying to myself 'If not me, who?'" Sepulveda said. "I'm really proud and hopeful that I can be an example to others."
Building futures together
Balancing work and school has not always been easy.
"I knew it was going to be a challenge, and I knew it was going to change my life but 14 months later, I'm so glad I did this," Sepulveda said.
Her expectations of what a graduate program can be have changed along the way. When Sepulveda began, she was focused on using her new degree to advance her career. What she discovered were people who could deepen her thinking now and throughout her career.
"I never thought that the most wonderful thing about this Executive MBA would be the friendships and the beautiful people you meet and learn from," Sepulveda said. Quinlan Executive MBA students complete the program together as a cohort.
"I honestly can say that it's helped me out," she said. "It's been great being on a journey with other people who are looking to grow professionally."
She also appreciates that classes are on weekends, which fits her work schedule.
"You just have to shift and create good habits for time management such as time blocking my week to prioritize what's important," Sepulveda said.
She adds, "I'm so glad I pulled the trigger because here I am with a promotion, I'm almost done with school, and I couldn't be happier."
Learn more