Los Angeles: Back to Reality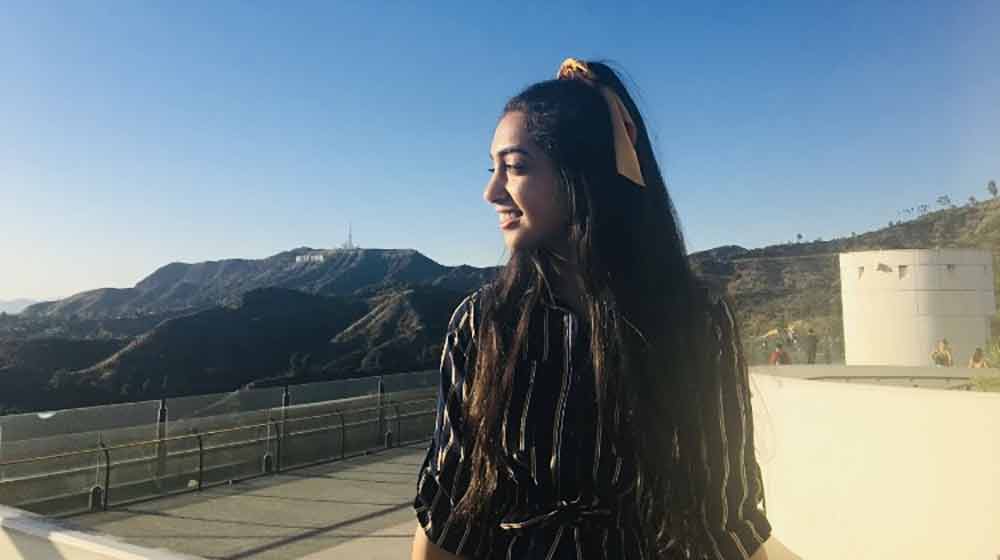 Supreet Dhaliwal '21
Major: Supply Chain Management
As I unpack my suitcase and gather to replace my souvenirs with textbooks in my backpack, I am in awe that the Ramble is over. The trip went by faster than I could imagine; its true, time really does fly when you're having fun. When my family picked me up from Midway Airport, I was so excited to share with them everything I saw from all seven site visits, the alumni I met, and the beautiful city of Los Angeles that I explored.
Going into the trip, I was excited to explore Los Angeles. Being from Chicagoland all my life, I have always wanted to move out to the West Coast! As beautiful as Chicago is, Los Angeles is beautiful in its own way. We could walk-or, my favorite way- travel by electric scooters! Los Angeles had so many different districts to explore, such as the Arts District, Jewelry District (which had great boba tea), and Grand Central Market, to name a few. There were also many beautiful parks and gardens in the city, which added the green side to the city. And of course, streets lined up with beautiful palm trees, making the city iconically special.
Before going on the trip, we were given a list of companies we were visiting. After preliminary research, Trader Joe's and Accenture stood out to me the most. Both the Trader Joe's and Accenture visits left a lasting impression on me. At Trader Joe's I gained more insight into the grocery business and how Trader Joe's differentiates themselves from the competitors. At Accenture, I learned more about the consulting industry and got a deep dive into what the life of a consultant looks like. Besides my favorite sites, I also want to touch on the site that I was least expected to like. On our first day we went to Capitol Records, a record label company, and to my surprise I found the site fascinating! As a supply chain management major, the visit opened-up my eyes to new industries that I didn't think could connect to my major. I was surprised to learn how to view the music industry from a business point of view, rather than just as a consumer. Now I am reconsidering the music and entertainment industries as potential places I may want to look into!
Another key part of the trip is meeting alumni on the West Coast. I was really nervous about the Alumni Reception on Wednesday evening, however I pushed myself to fight through the nerves and to not to worry so much. Both student leaders, Sean and Uriel, provided support and care during the trip and especially at the Alumni Reception which I was very grateful for. With their support, I was able to meet phenomenal alumni during amazing things in the career. I love hearing their stories and their journey from a Loyola graduate to where they are now. It gave me motivation and inspired me to always strive to work hard and to be the best that I can be!
The Quinlan Ramble definitely gave me the opportunity to get out of my comfort zone. As a recent transfer student, I didn't really know the other participants on the Ramble. However, I can happily say that after traveling with my fellow Ramblers, I have found a community within Loyola. The memories we share from the trip will definitely keep us all connected for long lasting relationships. I am so thrilled that I was a participant on the Quinlan Ramble. Looking back, I set goals for myself to grow both professionally and personally. Visiting the companies of various industries and alumni, it allowed me to reflect on my own personal goals. Hopefully, one day I will be able to make the move to Los Angeles!