Senior VP of Strategic Business Development, Everland LLC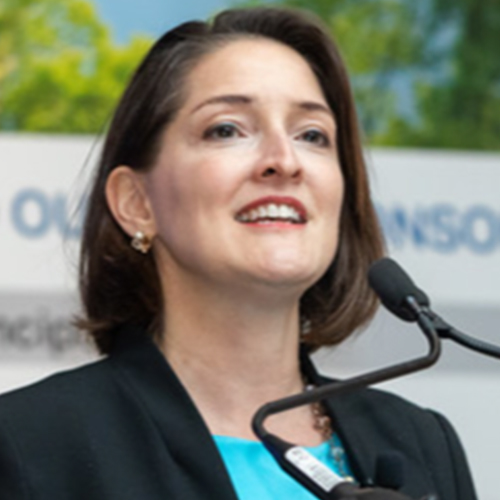 Angela is Senior Vice President of Strategic Business Development at Everland LLC where she leverages her 20+ years of experience in sustainability, environmental policy and as an environmental attorney to help companies elevate their environmental leadership through creating partnerships to protect some of the world's most vulnerable forests.
Previously, in her 15-year tenure at United Airlines, Angela was recognized for industry-leading sustainability including receiving a Women in Sustainability Leadership award. She played a key role as an expert on carbon markets and biofuels in the United Nation's International Civil Aviation Organization (ICAO) Committee on Aviation Environmental Protection in developing the first global market-based-measure for international aviation CO2 emissions.
She has been a strong proponent of clean energy, including in leading United Airlines in the aviation industries' first commercial scale use of aviation biofuels and the largest investment. She has also been active with various industry groups and organizations including two years as co-lead of the industry council for the Clean Energy Trust.
Outside of her specific business roles, Angela has been active in various environmental organizations including serving as Board members of the Illinois Environmental Council Education Fund and the Illinois Sustainable Technology Center. She received her undergraduate degree in Environmental Studies from Rice University and her law degree from Northwestern Pritzker School of Law. She lives in Chicago with her husband and two daughters.