Managing Partner and Co-Founder of CZL P.C.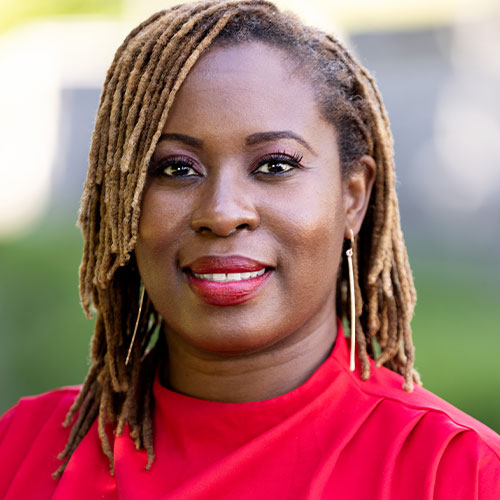 Carla Madeleine Kupe is a Managing Partner and Co-Founder of CZL P.C. where she leads Legal Consulting services around Corporate Governance and Operations through a diversity, equity, inclusion, and anti-racism/oppression lens. Carla considers herself a strategist, an educator, and a collaborative leader. Her unique personal background has translated into unique and innovative problem-solving approaches throughout her career. Carla is the first-born of five children of Congolese parents, speaks eight languages, was born and has lived in Germany and Luxembourg, and has been calling the U.S. her home since 1997. Carla has a remarkable ability of putting herself into another's shoes, to see an issue from different vantage points. This refined skill has enabled Carla to consistently render comprehensive advice and lead collaborative projects with people of all lived experiences. Carla loves to be the architect of preventive and proactive strategies but also enjoys devising paths for change to improve existing systems and organizational cultures. Carla is also the founder and CEO of The Impact Alliance LLC, a diversity, equity, inclusion and anti-racism/colonialism consulting enterprise through which she provides advising, consulting, education, and leadership coaching services to organizations in both sectors and across industries. Additionally, she currently serves as the Vice President of Racial Equity and Inclusion for the YWCA Metropolitan Chicago.
In 2018, Carla was one of the architects of the Professional Identity Formation program at Loyola University Chicago School of Law and acted as the program's director until 2021. Carla created Speak Truth Summit, a platform giving voice and visibility to the particular and unique experiences of women of color in 2018. Carla served as the first Director of Diversity, Equity, Inclusion, and Compliance Director at the City of Chicago Office of Inspector General. Before that, Carla was an Associate General Counsel and the Title IX Coordinator for Chicago State University. Prior to that, Carla was an Assistant Corporation Counsel for the City of Chicago Law Department in its Federal Civil Rights Litigation Division. She also held the position of Victim Witness Advocate for the Suffolk County District Attorney's Office in Boston, Massachusetts. Additionally, Carla was the former Director of Community Relations for the Chicago Metropolitan Chapter of the National Organization of Black Law Enforcement Executives (NOBLE).
Most recently, she was selected for inclusion in the Crain's Chicago Business feature, "Notable Executives in HR and Diversity, Equity and Inclusion" (August 2022). Carla is a member of the Loyola University Chicago School of Law's Diversity Mentoring Program and the law school's Dean's Diversity Council. Additionally, Carla serves as a mentor at the University of Chicago Polsky Center for Entrepreneurship and Innovation. Carla served as a member and contributing author of the editorial board for the Illinois chapter of the National Diversity Council.
She received her Bachelor of Arts in Political Science with a minor in Psychology from Kalamazoo College in Kalamazoo, Michigan, and her Juris Doctor from Loyola University Chicago School of Law, Chicago, Illinois.