Director of Environmental Policy and Director of MBA in Sustainability, Bard College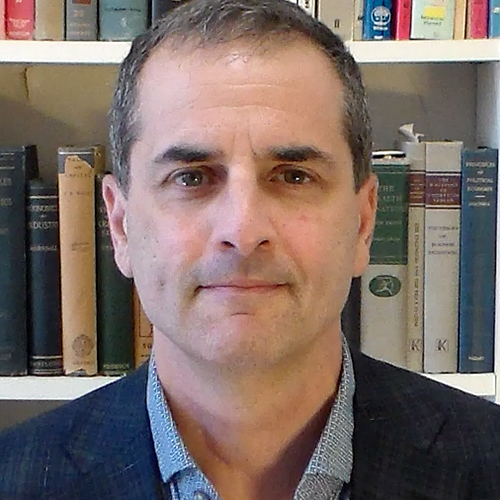 Eban Goodstein directs the Graduate Programs in Sustainability at Bard College in Annandale-on-Hudson, NY. Degree options include (1) the low-residency MBA in Sustainability based in NYC, ranked the #1 Green MBA by Princeton Review (2) M.S. Degrees in Environmental Policy and in Climate Science and Policy; and (3) an M.Ed. in Environmental Education.
Professor Goodstein holds a Ph.D. in Economics from the University of Michigan, and a B.A. in Geology from Williams College. Goodstein is the author of numerous articles and three books: Economics and the Environment, (John Wiley and Sons: 2020) now in its ninth edition; Fighting for Love in the Century of Extinction: How Passion and Politics Can Stop Global Warming (University Press of New England: 2007); and The Trade-off Myth: Fact and Fiction about Jobs and the Environment (Island Press: 1999). His research has been featured in The New York Times, The Washington Post, Scientific American, Time, The Economist, USA Today, and The Chronicle of Higher Education, and he has testified in Congress on the employment impacts of environmental regulation. He serves on the editorial board of Sustainability: The Journal of Record. For a decade, he also served on the Board of Directors of the Follett Corporation. Goodstein is best known for leading international educational events around climate change, engaging thousands of colleges, universities, and K-12 schools in solutions-based dialog. Next up: the WorldWide Teach-in on Climate and Justice set for March 30, 2022. At Bard he also directs C2C Fellows, a network of undergraduates and recent graduates who aspire to sustainability leadership in business, NGOs and government.