General Partner, Chicago Ventures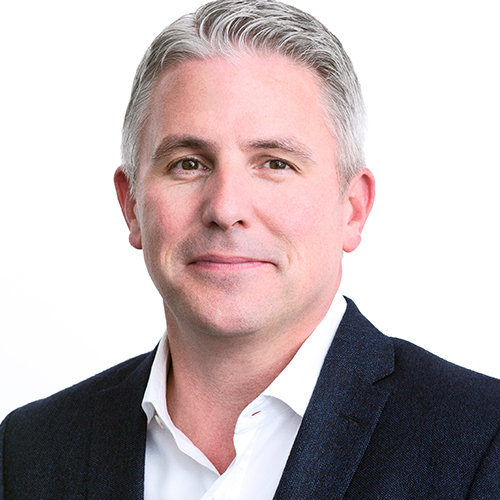 Kevin is a General Partner at Chicago Ventures, a seed-stage venture capital fund where he is overseeing all aspects of CV including fund management, deal sourcing and investments, investor relations, and working directly with portfolio companies. He joined the fund in June 2013 and has been part of Fund I, II, and now III launched in 2019.
From 2011 to 2013, Kevin was the Founding CEO of 1871, one of the top-ranked incubators in the world serving hundreds of startups building their early-stage technology businesses located at Chicago's famed Merchandise Mart. In 2019, global research institute, UBI, ranked 1871 as the #1 Private Incubator in the world. During this time, Kevin was also a Venture Partner at Pritzker Group Venture Capital, overseeing the firm's early-stage Seed Investments.
Previously, in late 2000 Kevin co-founded the Google Chicago office and was one of the first 200 employees across the company globally. In his over 10 years with Google, Kevin helped grow this office to more than 400 professionals and led relationships with some of Google's largest marketing partners based in the Midwest. Google has over 2,000 employees in Chicago today across 2 offices. Before Google, Kevin held business development positions at CMGI, an early internet incubator, and USRobotics, the pioneer in modem technology.
Kevin is actively involved in several civic and charitable organizations. He was named to Crain's 2011 "40 Under 40" list as well as Crain's 2012 Tech 50 list. He is on the Board of Trustees of Loyola University Chicago and of the Illinois Institute of Technology. He is a member of The Commercial Club of Chicago and The Economic Club of Chicago. He currently serves on the boards of NorthShore University HealthSystem, 1871, the BigShoulders Fund, ChooseChicago, mHub, The Resurrection Project, the Future Founders Foundation, the Chicago Fire Foundation, and the inaugural Chicago Development Council for USA Soccer. In 2011, he served on the steering committee for former Chicago Mayor Emanuel's Plan for Economic Growth and Jobs and currently is a member of the City of Chicago's technology council, ChicagoNEXT. Previously, he was a Director of The Economic Club of Chicago and Chairman of the Technology Membership Committee - as well as a Trustee of his alma mater, Loyola Academy.
Kevin earned his MBA from the University of Chicago Booth Graduate School of Business ('10) where he previously served on the Executive Advisory Board for the Polsky Center for Entrepreneurship. He earned a Bachelor's degree from Boston College ('96) and studied at the London School of Economics. Kevin, his wife Victoria, and their children, Jacqueline, Max and Lizzie, reside in Winnetka.