President and CEO, SPAAN Tech, Inc.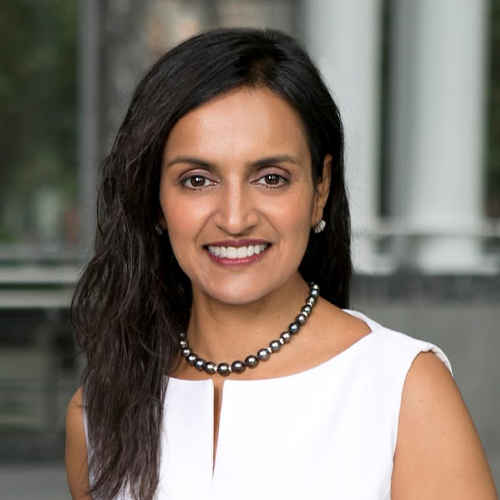 Smita Shah is President and CEO of SPAAN Tech, Inc. She is a Professional Engineer (PE) licensed in multiple states, (LEED AP BD+C), with an extensive engineering and business education (Northwestern University, MIT, and Oxford University).
Ms. Shah is an industry expert, influential business leader and high profile keynote speaker frequently quoted in local, national, and international media. She is the recipient of numerous business achievement awards, on the Board of Directors for leading businesses and organizations, and has served under White House administrations.
In 1998, Ms. Shah founded SPAAN Tech, Inc., an engineering company that provides alternative solutions for the most challenging technical projects. A bold visionary, Ms. Shah has built an award-winning business recognized by Inc. Magazine as One Of The Fastest Growing Companies.
Ms. Shah has been recognized for her dedication to strengthen international partnerships and is the recipient of congressionally recognized Ellis Island Medal of Honor. She is a civic leader and strategic advisor for leading public policy organizations and has been acknowledged for her strong commitment to nurture entrepreneurism and innovation, advocate for the growth of small businesses in emerging industries, and promote community enterprise. Ms. Shah embraces every opportunity to mentor young professionals and inspire future leaders.