Abrams Challenge Winners 2021-22
Congratulations to the Abrams Sustainable Business Challenge Winners
The Abrams Sustainable Business Challenge came to a close on Earth Day, Friday, April 22, 2022. Six final teams pitched their sustainable business ventures to a panel of judges that consisted of Freya Burton of LanzaTech, Megan Scarsella of Cool Globes, Angela Tovar of the City of Chicago, and Kevin Willer of Chicago Ventures.
We're delighted to announce the three winning teams that won a total of $45,000 in cash prizes.
---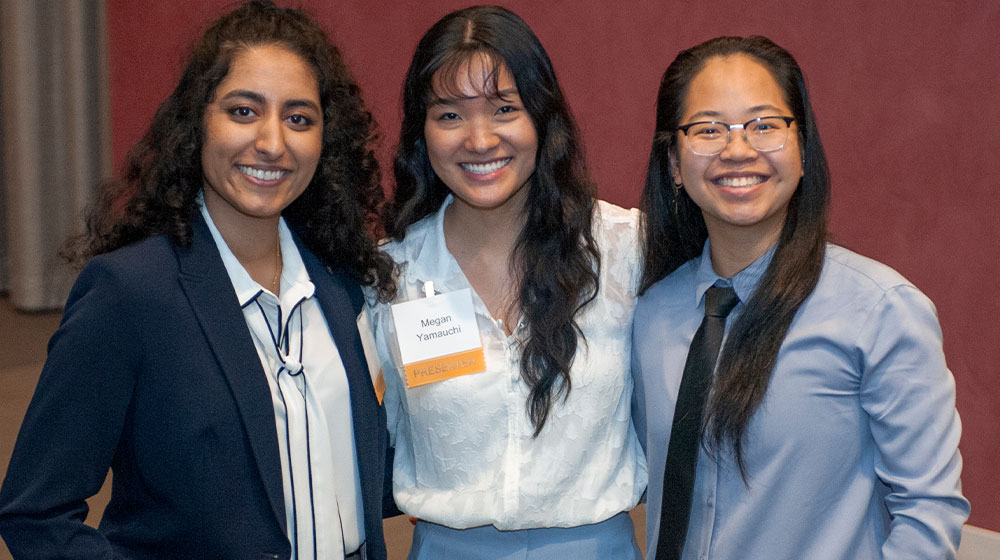 Trouvaille Innovations makes TIKAL, a multi-purpose, disaster-resilient water filter that is biodegradable, composed of low impact materials, creates the ability to provide clean water utilizing solar energy for daily-use or in emergency situations. The filter is designed to harness renewable sources of energy to tackle situations of extreme water sanitation or scarcity, like in the cases of sewage flooding or contaminated surface water, to provide communities with safe drinking water at an affordable cost.
Trouvaille Innovation's impact:
TIKAL provides the opportunity to generate clean water for communities, providing a much-needed alternative to current responses to water and sanitation issues. The device can be used in areas of low water quality and also be stored for disaster relief purposes. This allows individuals and communities to focus on disaster resiliency and preparedness.
---
LOOP is an application that offers university students the opportunity to consign their gently used clothes within their campus communities. The platform is designed to promote more sustainable fasion by creating a commission-based marketplace unique to each campus, eliminating the need for shipping and its associated waste. LOOP is working to create and tap into a community of slow-fashion lovers, making conscious consumption a central pillar of campus cultures.
LOOP's impact:
From carbon emissions to end of life disposal, the fashion industry has a considerable environmental impact. LOOP states that the fashion industry is responsible for more carbon emissions than international flights and maritime shipping combined, and that 85% of textiles go to landfills each year. This venture taps into the increasing focus on ethical consumption by tapping into the $77 billion second-hand apparel industry, creating the opportunity for college students to curate their own digital boutiques.
---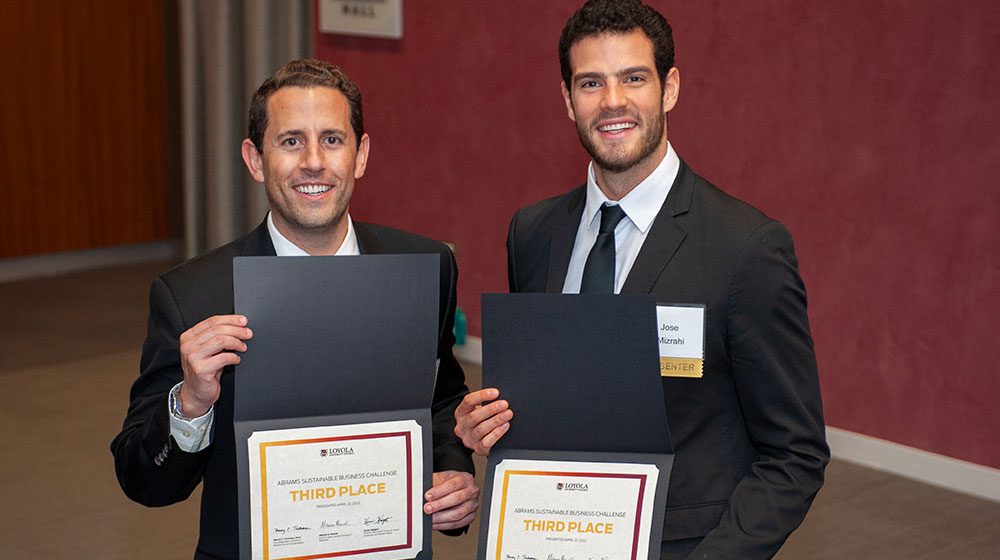 Fusion Foods provides a flex-vegetarian alternative to meat, by creating a vegetable, veggie-meat, meat, and spice blend alternative to standard meat products. The venture targets environmentally conscious Americans who are working to reduce their meat consumption.
Fusion Foods' impact:
Raising livestock generates nearly 15% of global greenhouse gas emissions, and cows represent approximately two-thirds of those emissions. That impact is only expected to grow in the future, and while there is a buzz about meat alternatives, they still only account for 1% of the 'ground meat' industry. Fusion Foods offers more of a compromise for those individuals looking to reduce their meat consumption, tapping into a market of environmentally conscious adults who are not vegetarians.
---