Loyola students learn shareholder engagement strategies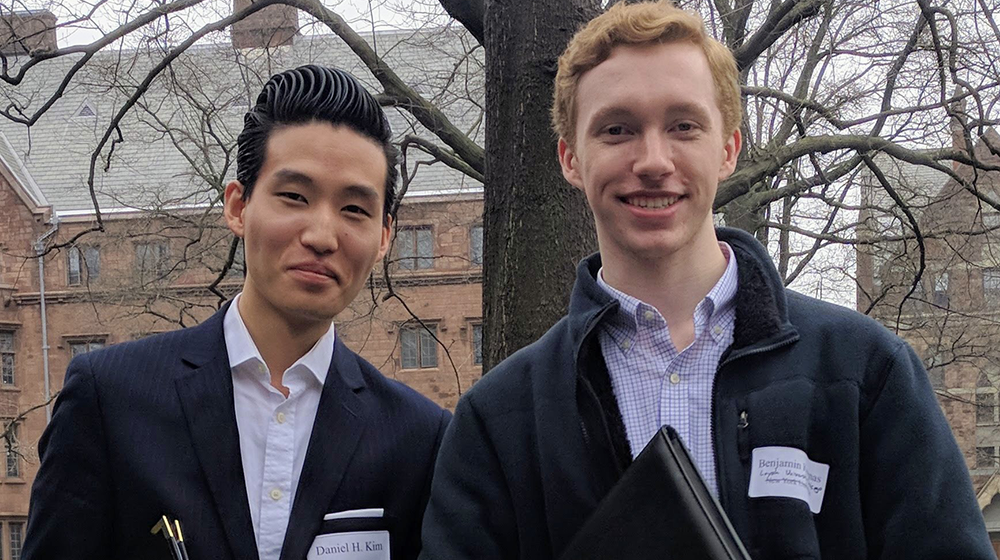 By Hannah Puvalowski, Student Reporter
The Baumhart Center sponsored students involved with Loyola's student-managed Rambler Investment Fund to participate in the Student Conference for Corporate Responsibility at Yale University. The conference, which spanned over 2 days, featured expert speakers, discussion groups, and action planning.
The purpose of the conference was to provide leaders of student-managed funds with the expertise of shareholder engagement practices and practical implementation strategies. The keynote speakers that centered the event were Shelley Alpern, Director of Corporate Engagement for the Reproductive Health Investors Alliance and Josh Humphreys, President of the Croatan Institute. Also during the event, there was time designed for networking, which provided not only opportunities for connection but for deeper dialogue about sustainable financing and shareholder engagement. As a result of this, a council was formed between Loyola, Yale, Duke, Northeastern, NYU, along with numerous other schools, to share in shareholder activism efforts.
Ben Karenas, a sophomore finance and information systems double major at Loyola, reflects that, "this conference really expanded my knowledge about socially responsible investing and what it means to act ethically in business. I had already been exposed to ESG principles, but I had never heard about shareholder activism and the importance of proxy voting." The Jesuit principle of being women and men for others was integrated into the conference, especially through the discussion of topics such as investor activism.
Daniel Kim, a junior studying finance at Loyola, expresses that, "the entire conference showed me how far a cause can be taken by the initiative to do. The students of Yale's SRI Fund exemplified what students are truly capable of when they work together for a common cause."
The students are eager to apply the knowledge of socially responsible investing at Loyola with the vision that we can be leaders in the space, aligned with our Jesuit mission.