The Gray Matter Experience and Baumhart Scholars come together to drive impact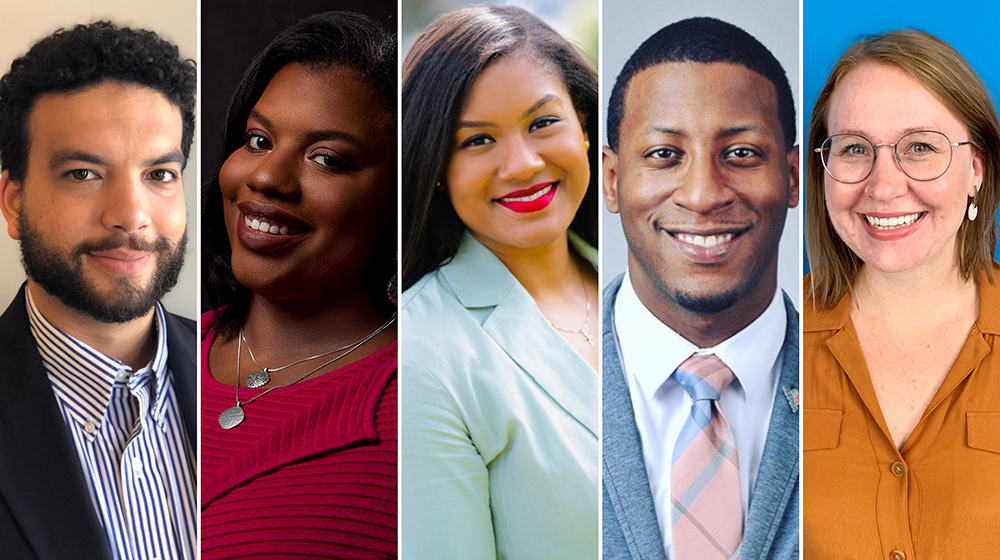 The Gray Matter Experience (TGME) is empowering Black youth by preparing them to be successful entrepreneurs. The Chicago-based organization harnesses the potential of students by providing them with the skill sets and resources to jump start their businesses. The program has already served 600 students in Chicago since it began.
CEO and founder Britney Robbins describes the organization as "a space, a place, an opportunity for students to come learn about entrepreneurship in a very real way."
She named the organization after the particles that make up the brain to symbolize the power of thought and intellectual capacity. Growing up, Robbins's parents were entrepreneurs. She saw firsthand the high work exertion and opportunity for growth. She realized the necessity of long-term resources to help Black businesses flourish. Robbins set out to help these businesses prosper, starting at the source.
"We want students who come into this program to move into spaces they previously thought weren't available to them," Robbins said.
The goal was not only for participants to learn, but to apply their knowledge to find solutions to existing problems using business.
Some of the businesses created by previous cohorts have a GPS enabled app to find jobs for teens by zip code, a DIY lipstick company and "Kids Going Out," which provided a safe place for Chicago teens to congregate. "Kids Going Out" amassed $45,000 in ticket sales, demonstrating the success these students' ideas can have when given the necessary resources.
Jonathan McGee, a Baumhart Scholar who serves as Associate Board President for the organization, highlighted the importance of building a strong foundation of business education for young entrepreneurs in the Black community.
"Let's equip the Black community with the skills, expertise, the literacy and business acumen needed for them to be successful on day one," McGee said.
McGee and four other Baumhart Scholars--Jonathan Goodell, Kirstin Jones, Erica Loper, and Karrie Miner—are a part of the Gray Matter Experience Associate Board, leveraging their knowledge and expertise to help build capacity for the Gray Matter Experience.
"We as Baumhart Scholars are driving social and community impact not only through fundraising to grow TGME's work, but providing that additional bandwidth for TGME which many black businesses struggle with," McGee said.
The collaboration has served the mission of both TGME and the Baumhart Center: creating social and communal impact.
"It's time for us to start galvanizing support and opportunities to move the needle forward," Robbins said.
To find out more on the Gray Matter Experience and how you can get involved visit www.graymatterexperience.com and @graymatterexp on all channels.