Spiritus Founder and CEO Susan Ramonat visits with Loyola students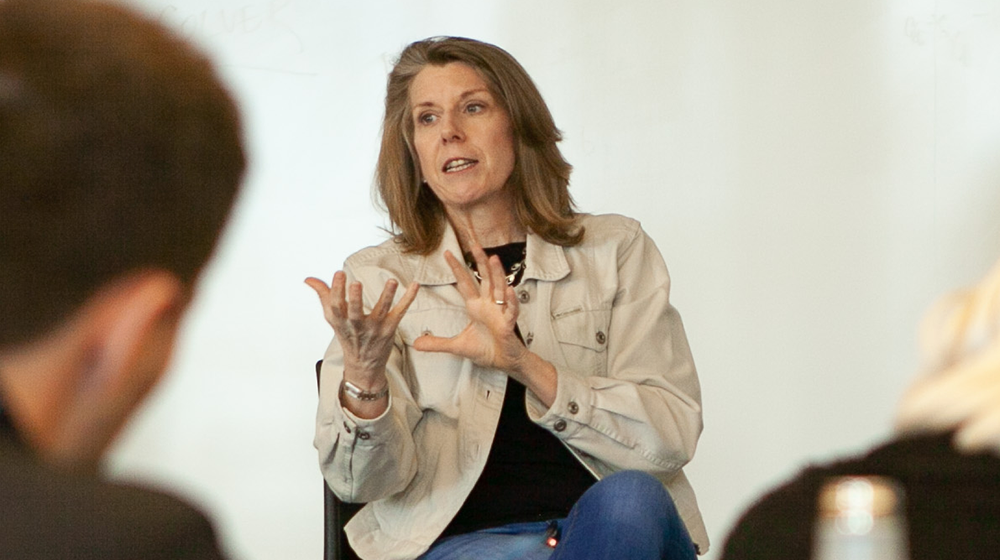 By Erin Lippert, Student Reporter
Growing up in the Civil Rights Era and during the Vietnam War, Susan developed an early interest in human affairs and society as a whole. This concern for the world and the people that inhabit ultimately shaped her as a social entrepreneur.
Susan started her career at a brokerage firm and ended up leading an investment firm's enterprise risk management function during the financial crisis. It was here that Susan developed a strong interest in cybersecurity and blockchain. She decided to combine these skills with her passion for social change to try and make a difference in the world.
Susan recognized there was a need for an increase in safety and security with medical devices and equipment. Challenged with high volumes and complexity, health systems struggle to overcome data, system and organizational silos to ensure devices are safe and in good order at the point of care.
Spiritus has applied distributed ledger (DLT)/blockchain technology to improve traceability, verifiability and auditability of a device's condition and service history across its operating life. The company describes itself as an "enterprise ecosystem" where hospitals, medical device manufacturers, and third-party service providers can share data in a secure way in order to improve transparency, data integrity, and safety.
Starting and building Spiritus has come with great lessons. Susan shared that, as an entrepreneur, "You can have the highest of highs and the lowest of lows...it's wonderful and challenging to work for yourself...you have to wear a lot of hats." Susan also noted that social enterprises must find the right balance between the entrepreneur's mission and the market and she cautioned that outside investors may alter the company's focus and priorities.
For Susan, Spiritus' mission will always remain aligned with her view that social entrepreneurs should act with courage, insight and humility in service of others.