Quinlan professor makes impact through teaching and research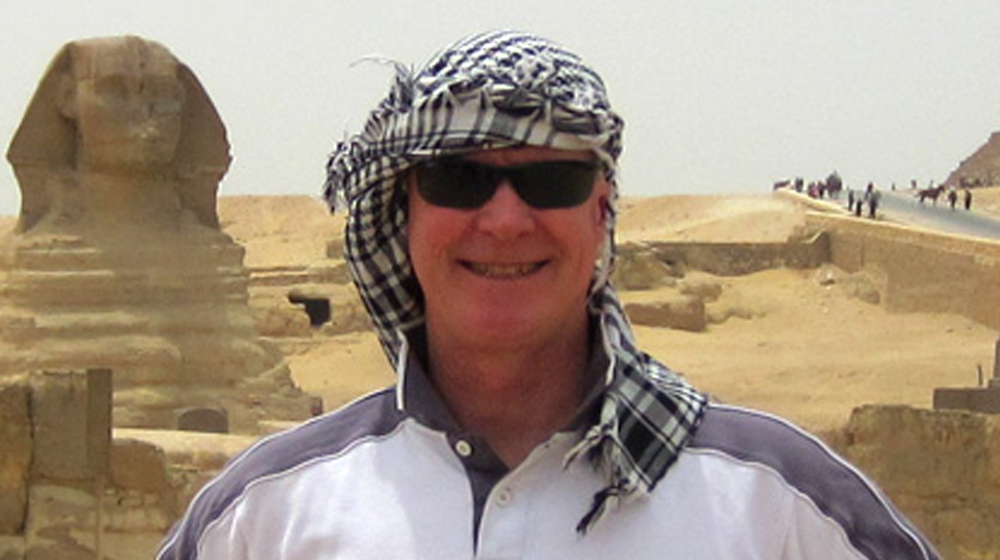 By Brittany Grosser-Basile, Student Reporter
Dr. Clifford Shultz, Professor and Charles H. Kellstadt Chair of Marketing, makes a positive impact in the world through both his teachings and his research.
Dr. Shultz spent his doctoral years at Columbia University and wrote his dissertation on the interactions of organizational structure and individual differences, including the efficacy of Machiavellian sales tactics on Wall Street. Very soon after completing it, he realized that he wanted to redirect his research focus. He thought "Do I want to spend the rest of my life helping multi-millionaires become billionaires or do I use my toolkit in ways that I thought could improve the human condition?"
Shortly after his realization, he began working at the intersection of profit and purpose, studying a variety of topics with the intention to affect socioeconomic development and sustainable peace. He focuses most of his resources on places that have been devastated by war or ineffectual policy.
"I focus on the interactions of markets, policy, consumer behaviors, and consumer needs and wants to try to figure out ways to make peoples' lives better," Dr. Shultz said.
Each January, Dr. Shultz brings Quinlan students to Vietnam, Cambodia, and Thailand for Marketing 561: Comparative Consumer Behavior and Marketing in Emerging Southeast Asia (SEA). This course gives students the opportunity to see how marketing, the political economy, and culture affect consumer behavior, specifically in the emerging markets of SEA.
"It's an immersion class," Dr. Shultz said. "You have to have an empathic experience with the people to really understand their existence and what you can do for them."
Dr. Shultz began his research in SEA in 1991 and has returned scores of times since. He has developed relationships with the people in those countries that help make the course even more meaningful.
"Loyola's focus on emerging markets is important because it's true to their Jesuit values of providing service to the community and developing people through learning and education opportunities," Melissa Coglianese, MBA '13, said as she reflected on her experience in the class. "Everybody in the world, they really want good jobs. In order to do that, there needs to be business opportunity and money going into those economies and investing not only in business, but also in the people."
Dr. Shultz also teaches Marketing 460. He has retooled the class to make it more Ignatian by including real companies in the class, and having the students solve problems for them. Additional courses have grown organically through discussions with students. Dr. Shultz continues to meet with motivated students that want to expand their knowledge on emerging markets. He has helped them craft studies and topical seminars that have gone to places like Colombia, where students met with advertising firms, NGOs, and academics, to study coffee production and how to build a national brand.
This initiative was enriched by Loyola's connections to Pontificia Universidad Javeriana – a Jesuit university in Bogotá – one of many times the Jesuit network has given Dr. Shultz a unique opportunity in a different part of the world.
"Our relationships with the global Jesuit network give our students opportunities that people don't have at most other top universities," Dr. Shultz said. "We have a shared experience with the Jesuit philosophy of education, and its long history of meaningful and transformative impact. There are so many good outcomes afforded by the myriad opportunities here that are just waiting to be seized."
Dr. Shultz endlessly encourages students to see more of the world through study abroad courses like Marketing 561.
Dr. Shultz said, "I want you to go there. I want you to get out of your comfort zone. I want you to have an empathic experience with people on the ground, which will enable you to make discoveries about people, places and yourself, so that you can be the person that you were meant to be – to be the person you perhaps have not even discovered within yourself, who has so much to offer to the world."