Increasing Strength and Impact Through Corporate-Nonprofit Partnerships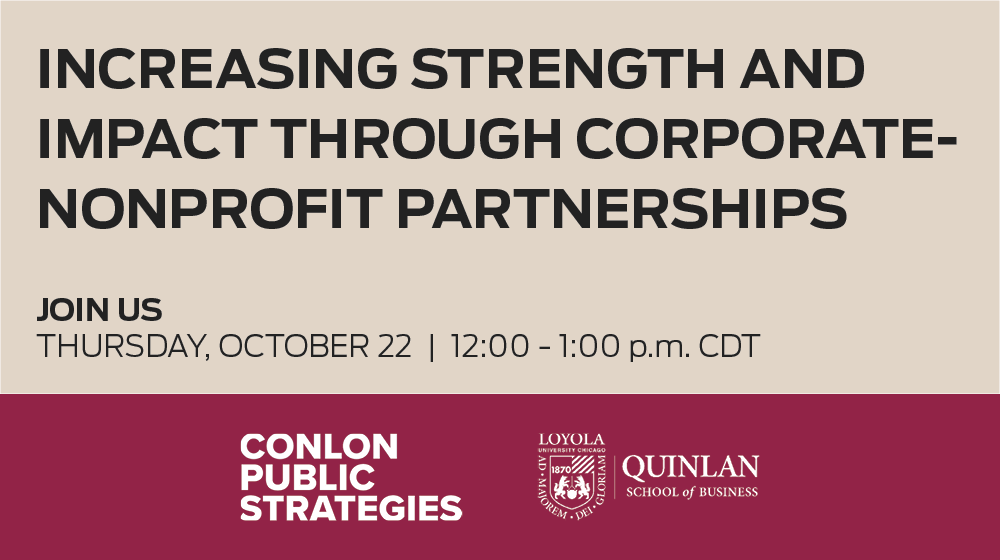 Watch our webinar exploring how to develop corporate-nonprofit collaborations, which are more important than ever to success in today's economic and social environment.
The webinar opened with insights from Conlon Public Strategies, a values-based strategic advising firm that consults with businesses and nonprofits. Then, leaders from Blue Cross Blue Shield of Illinois, Comcast, Fifth Third Bank, and the MacArthur Foundation shared their experiences with successful cross-sectoral collaborations and their visions for the future.
Featured speakers
Biographies of speakers