Engaged Teaching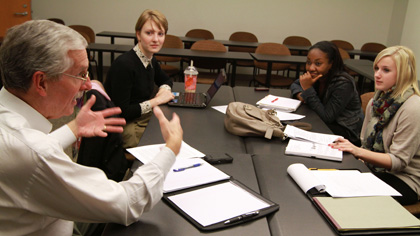 In the book, Student Success in College: Creating Conditions that Matter, George Kuh (et al) define engaged learning as having two components:
The first is the amount of time and effort students put into their studies and other activities that lead to the experiences and outcomes that constitute student success. The second is the ways the institution allocates resources and organizes learning opportunities and services to induce students to participate in and benefit from such activities (pg 9).
The Faculty Center for Ignatian Pedagogy strives to encourage faculty to engage in teaching and learning activities that promote student interaction with course materials, with fellow classmates and with the faculty member. This type of engagement improves a student's understanding of the relevance of the topic and provides opportunities for student reflection.
If you have teaching strategies that have proven successful in your work with students, please contact facultycenter@luc.edu and we will provide a means for you to share your success with your Loyola colleagues.