Polish Student Alliance
Witamy! Welcome!
Loyola's Polish Student Alliance (PSA) is a community of students who share a passion for their Polish heritage. Through volunteering events and fundraisers, the Loyola PSA has helped their community, as well as made lasting bonds between peers.

Every year, PSA holds many events, with their most beloved being Andrzejki, an annual formal event that is hosted in a special setting, such as rooftops and yachts. Interested students should please contact loyolachicagopsa@gmail.com, or follow them on Facebook and Instagram, @lucpolishstudentalliance.
Contact Emily Kalinowski (ekalinowski@luc.edu), 2020-2021 Loyola PSA President, for any questions concerning 2020-2021 Loyola PSA information.
Paczki do Polski (Packages to Poland)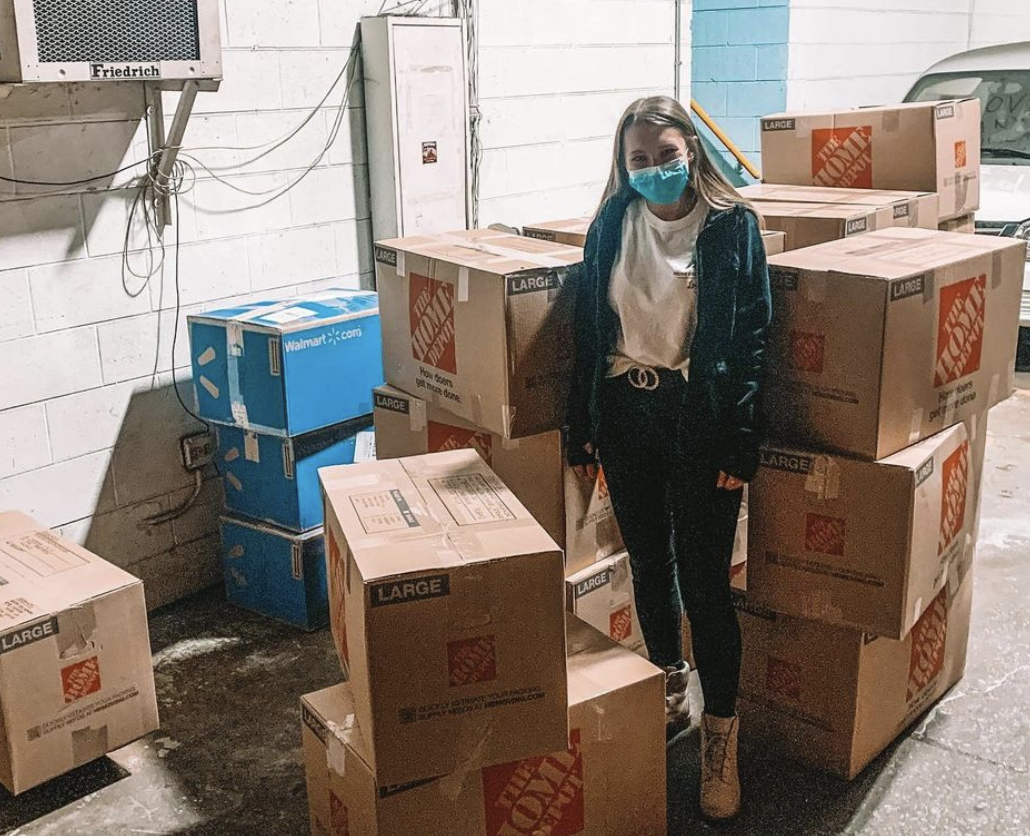 2020-2021 President, Emily Kalinowski, delivering 20 boxes of clothing to ship to Poland
Our organization has worked super hard throughout October 2020 - January 2021 to collect clothing donations to send overseas to Poland. We are so grateful for all the donations and can't wait to hear back from the orphanages in Poland!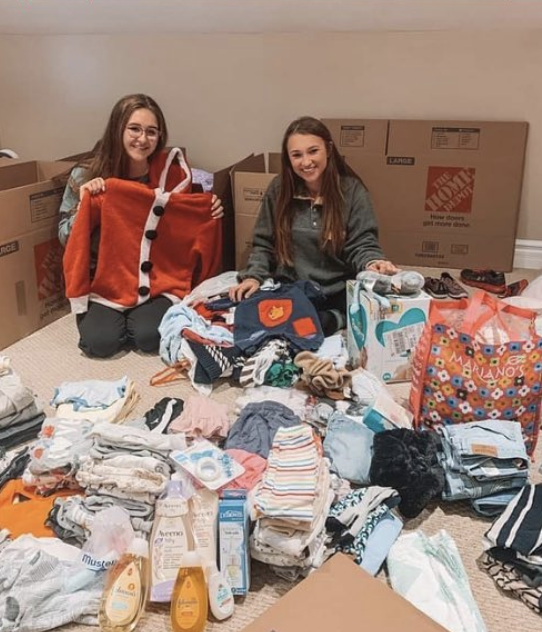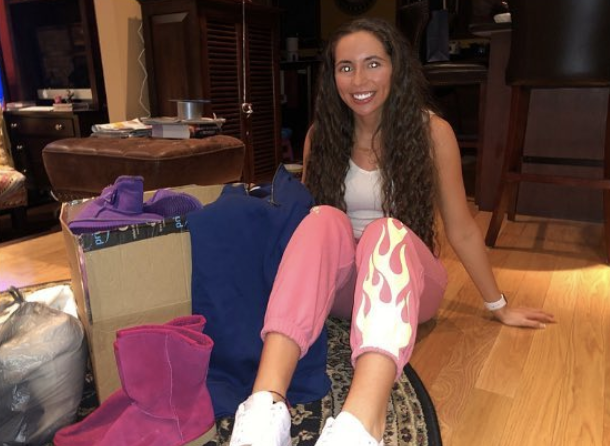 LUC PSA Board Members (from left to right) packing donated clothing
PSA worked with a small and generous shipping company, Europe Line! Our organization was surprised, thrilled, and speechless when the owner reached back out saying he will sponsor our organization's initiative.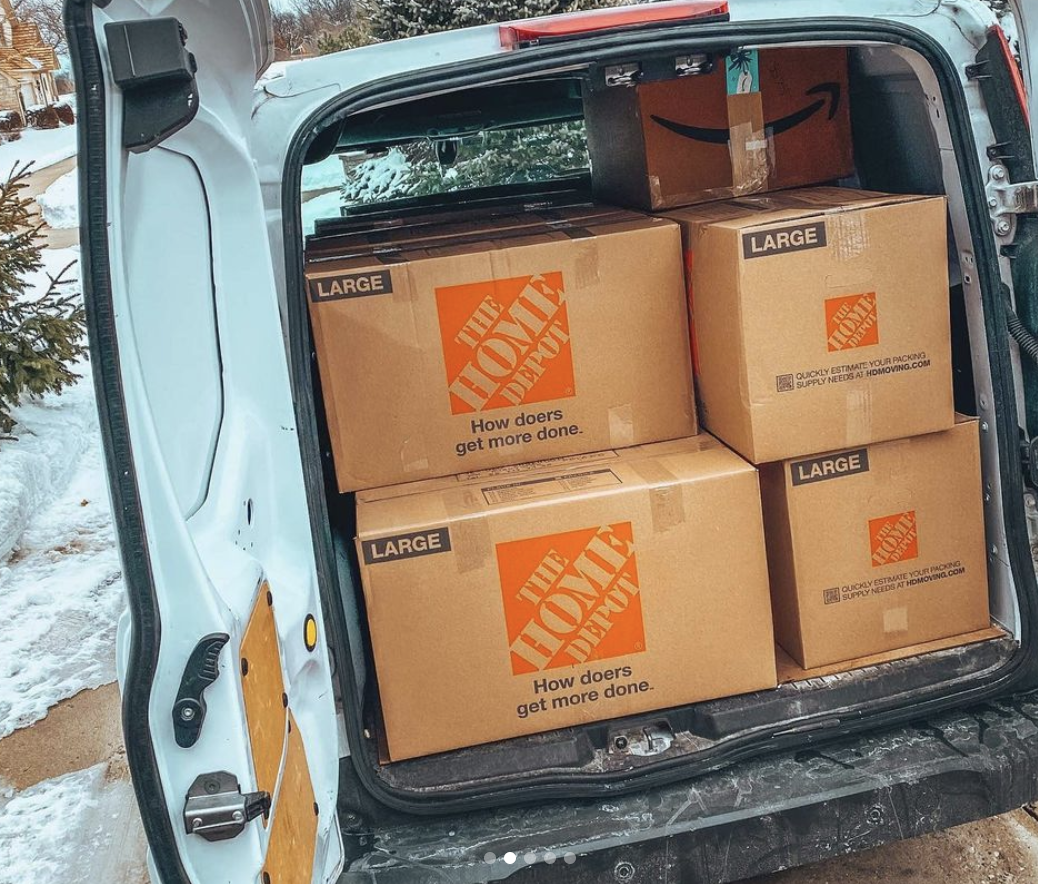 The LUC PSA is beyond and forever thankful to the owner of Europe Line - Pan Wojtek - for his kindness and compassion for supporting a local student-run organization. Europe Line's generosity will brighten the lives of the children living in Polish orphanages.
LUC PSA Duży i Mały Mentorship Program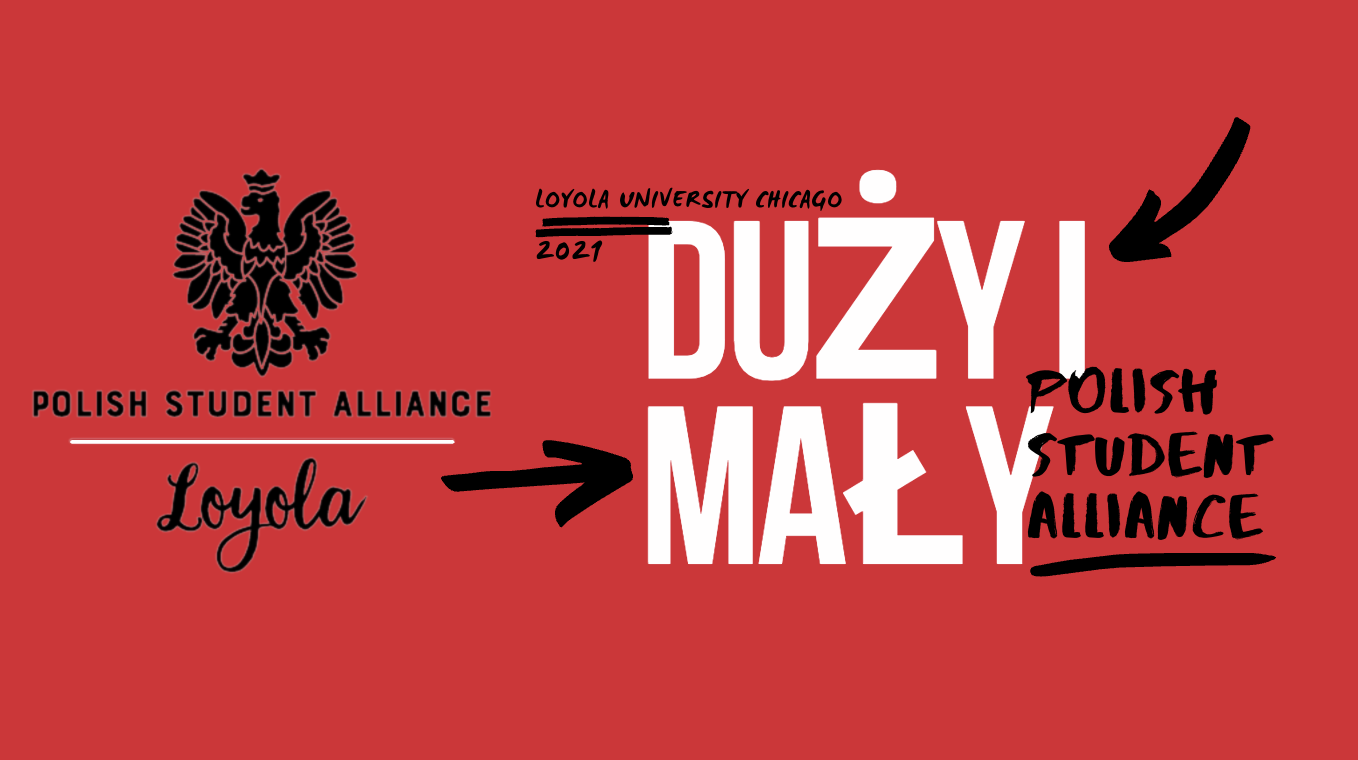 For the first time ever in LUC PSA history, the 2020-2021 board created an opportunity for those in the LUC PSA to build meaningful, personal, and professional connections with other members of the organization.
The Duży i Mały (Big and Little) Mentorship Program is similar to the structure of Greek Life big and little programs. Our program matches those with similar interests/majors/minors to get to grow with each other in the club.
We had 26 people join the program and couldn't be more thrilled to keep the relationships growing throughout the 2021-2022 academic year!
LUC PSA Tubing Night at Wilmot Mountain
We were super excited to announce our first in-person, COVID-safe event of the semester! Some members of our organization got together at Wilmot Mountain for two hours of fun at the Tubing Hill! Friends and family were invited!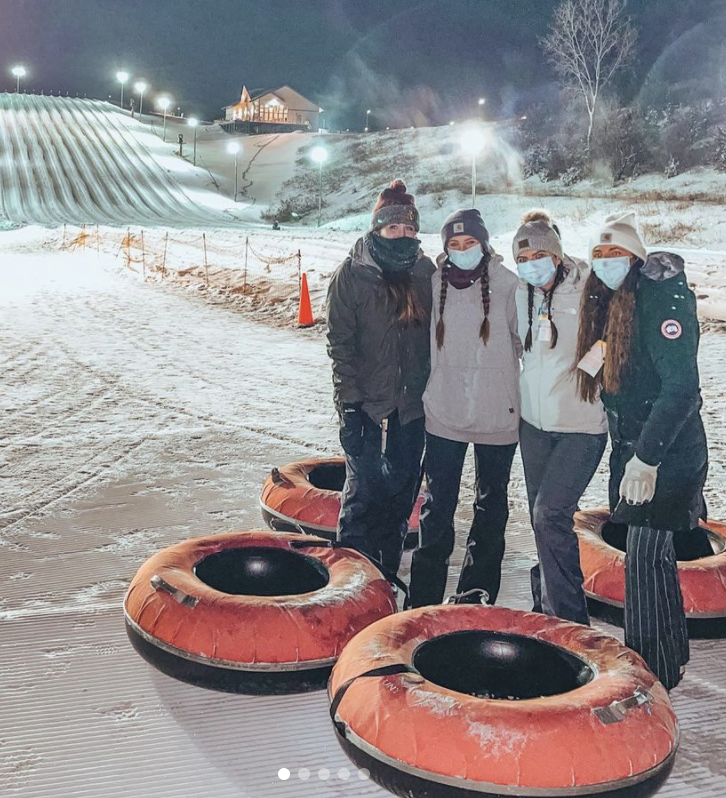 LUC PSA Board Members tubing at Wilmot Mountains, WI
Rocking the LUC PSA 2020-2021 T-shirt in Colorado!
Two of our board members - Emily Kalinowski and Angelica Golaszewski - took a ski/snowboarding trip to Winter Park, Colorado and rocked out some of our 2020-2021 t-shirt designs.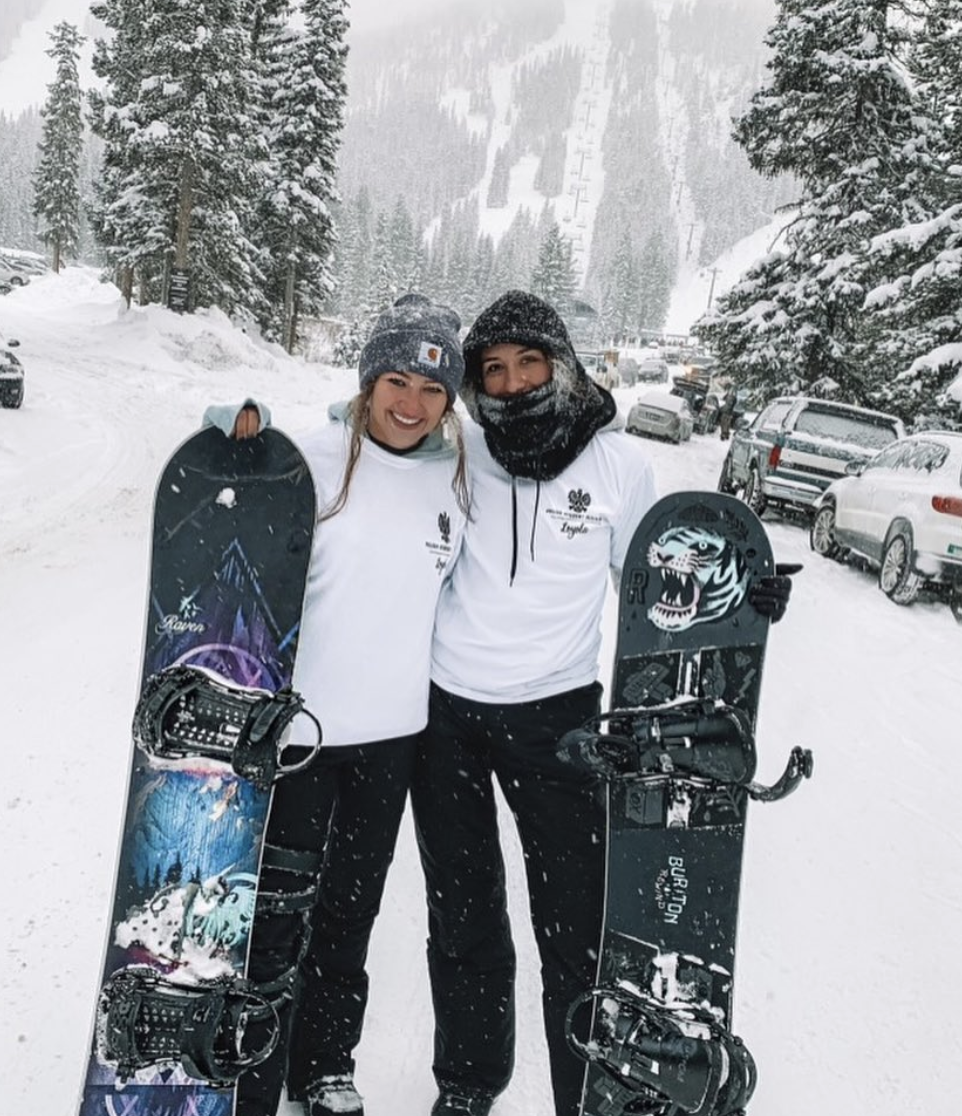 LUC PSA Board Members - Emily Kalinowski and Angelica Golaszewski - snowboarding in Winter Park, CO.
WPNA (103.1 FM) - LUC PSA Interview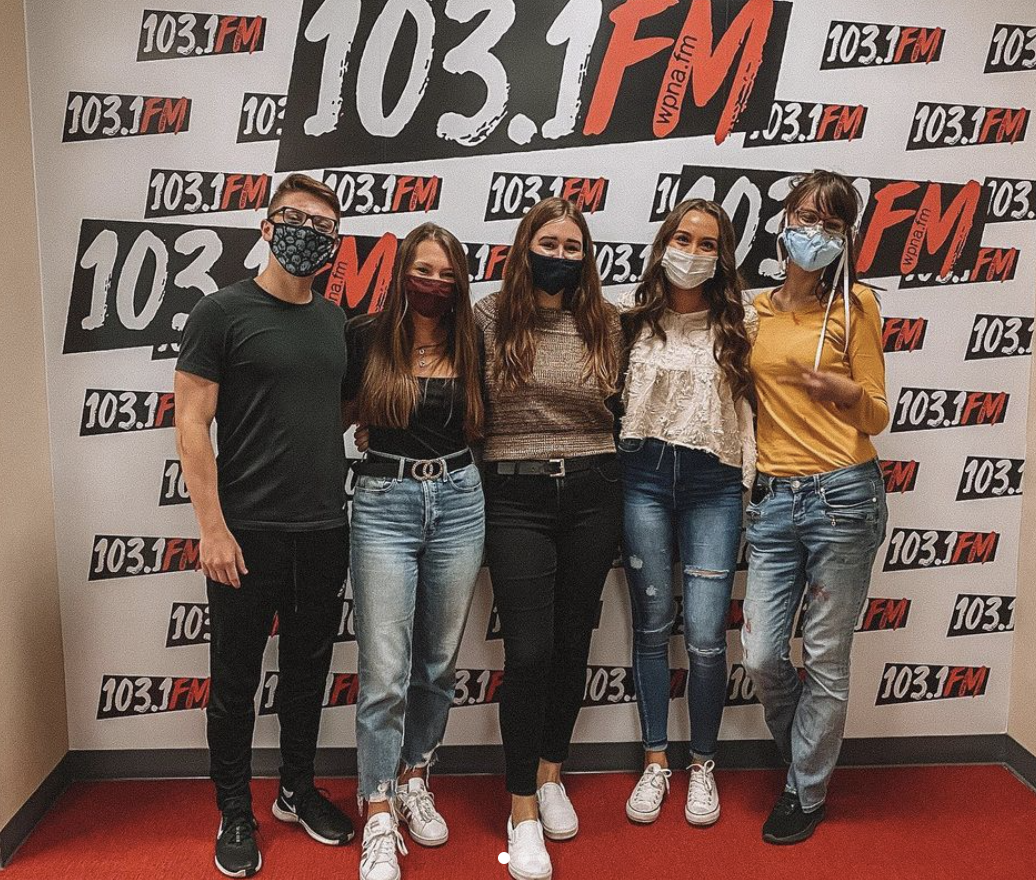 Three members of the LUC PSA we interviewed by WPNA (103.1 FM) - Chicago's Polish-American Mix!
We discussed some of our 2020-2021 plans - how to maintain and build the Polish community at Loyola and beyond while doing school online.
Click HERE to listen to the recorded podcast!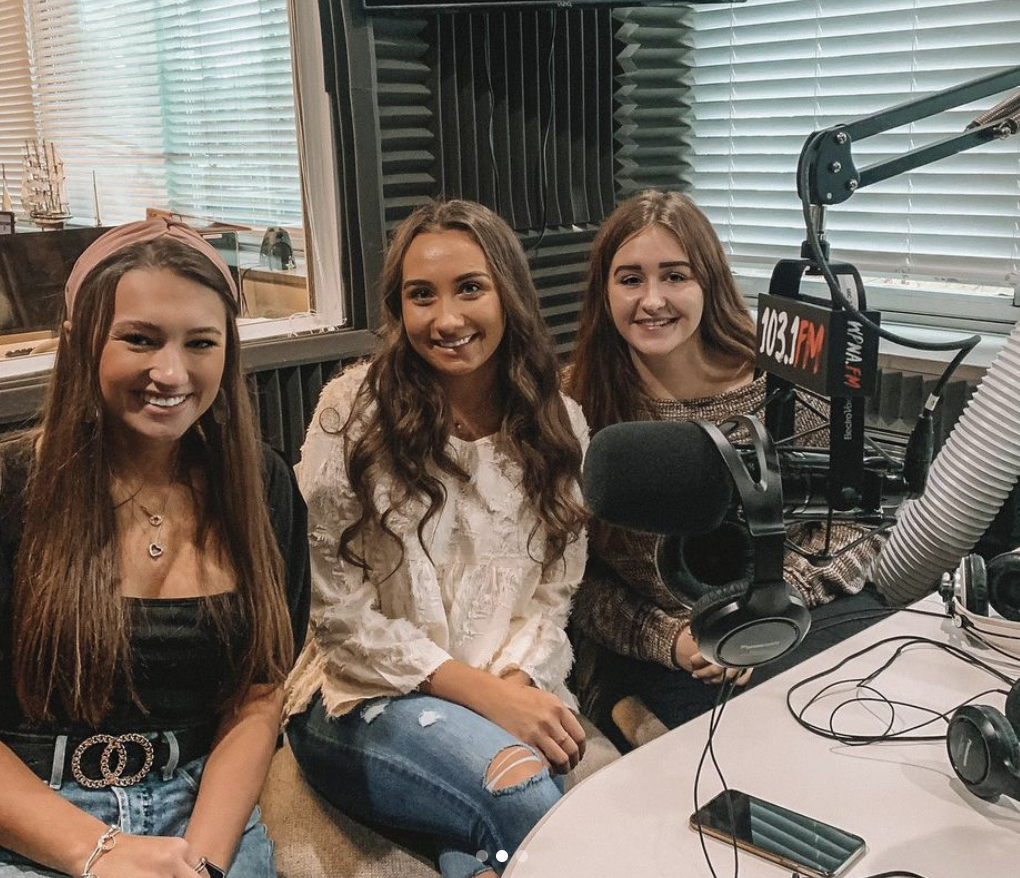 LUC PSA and LUC Polish Studies Webinar
On Polish: "How Can a Language and Culture Shape My Future?"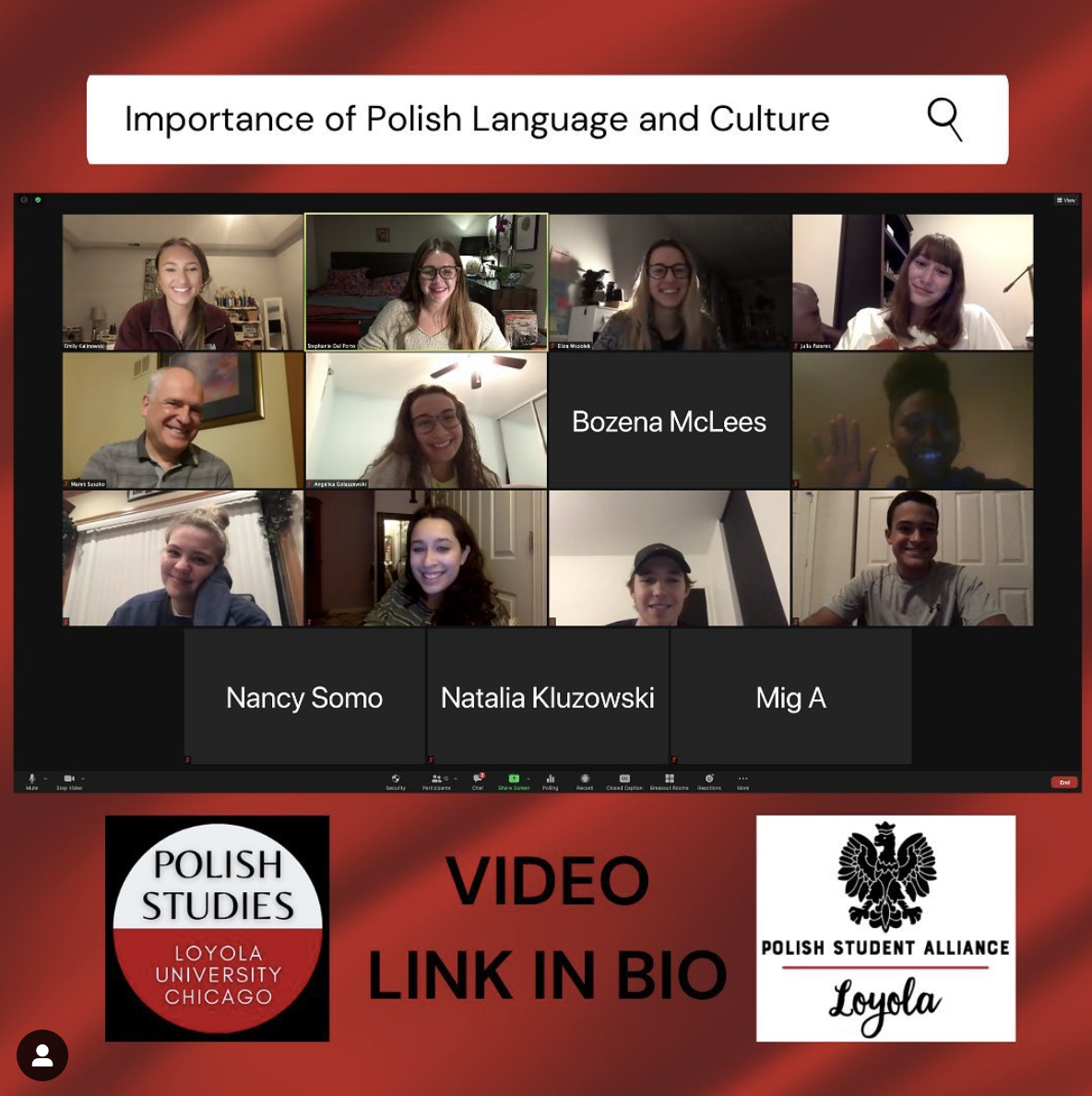 The Loyola University Chicago's Polish Student Alliance (LUC PSA) and the Polish Studies Program invited a previous LUC PSA E-Board member and recent Loyola graduate previously involved with PSA to speak about their experiences with the Polish language and culture - inside and outside of their university experience. The speakers, who come from various professional and personal backgrounds, will expand upon their experience with the culture and language, whether they grew up with the culture and language and/or something they learned about it through the Polish Studies program at Loyola University Chicago.
Click HERE to watch the event!
---
We are excited to see what's in store for the 2021-2022 academic year.
Stay tuned!