Polish Student Alliance
Loyola's Polish Student Alliance is a community of students who share a passion for their Polish heritage. Through volunteering events and fundraisers, the Loyola PSA has helped their community, as well as made lasting bonds between peers. Every year, PSA holds many events, with their most beloved being Andrzejki, an annual formal event that is hosted in a special setting, such as rooftops and yachts. Interested students should please contact loyolachicagopsa@gmail.com, or find us on Facebook.
Contact Michelle Hajduk for other PSA internet sites or any questions concerning PSA information at mhajduk1@luc.edu.

PSA Board 2019-2020
Title
Name
Email

President

Michelle Hajduk

Vice-President

Weronika Hanusiak

Secretary

Jenny Wojcik

Treasurer

Michelle Hajduk

Public Relations

Kamila Wilczek

Events Coordinator

Emilia Wojciak

Photographer

Monika Czopek

Philanthropy Chairs

Sylwia Balata

Daniel Waszczuk

PSLA Chairs

Artur Stasiowski

Mary Woloszyn

Campus Activity Network Representative

Sylwia Balata

PSA Executive Board of 2018-2019 (left to right), Julia Stys, Yvette Dybas, Weronika Hanusiak, Natalie Kacik, Michelle Hajduk, and Simon Jakubczak.
PSA Board 2018-2019
Title
Name
Email

President

Julia Stys

Vice-President

Michelle Hajduk

Secretary

Weronika Hanusiak

Treasurer

Gabriela Wnuk

Public Relations

Jennifer Wojcik

Events Coordinators

Nicole Tyszkowski

Kamila Wilczek

Photographer

Karolina Truszkowska

Philanthropy Chairs

Sylwia Balata

PSLA Chair

Emilka Wojciak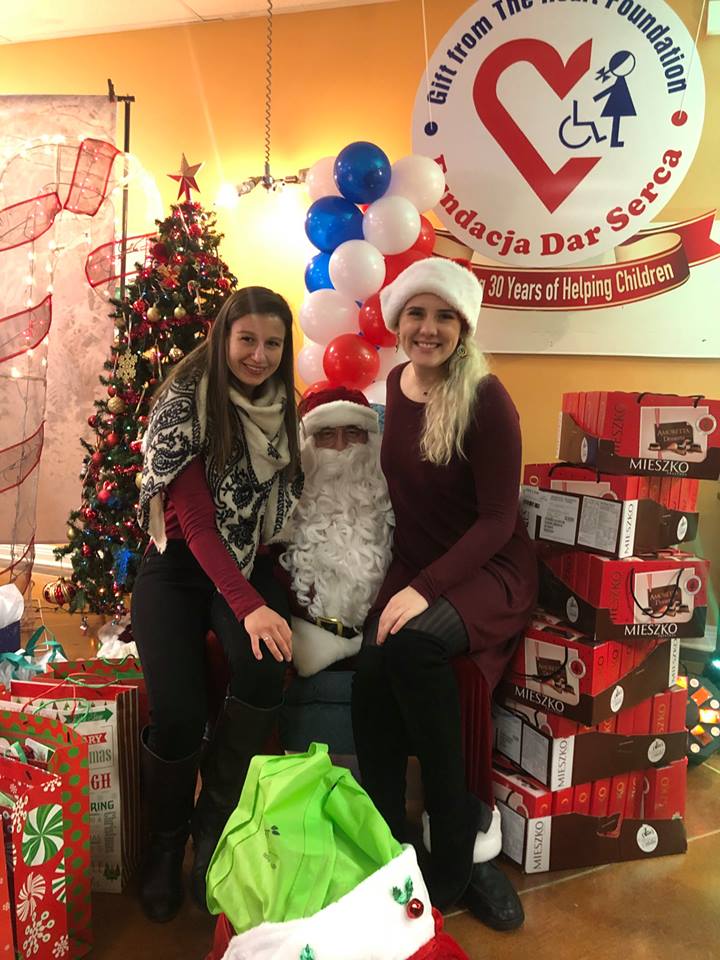 PSLA Representative Emilia Wojciak and President Julia Stys at the annual Dar Serca gifts for children philanthropy event.
PSA Board 2017-2018
Title
Name
Email

President

Yvette Dybas

Vice-President

Natalie Kacik

Secretary

Julia Stys

Public Relations

Ania Jakubczak

Events Coordinators

Maya Hufman

Nicole Tyszkowska

Photographer

Weronika Hanusiak

Philanthropy Chair

Michelle Hajduk

Tech Chair

Simon Jakubczak
PSA Board 2016-2017

Title
Name
Email

President

Aneta Borowicz

Vice-President

Daniel Rogalski

Secretary

Yvette Dybas

Treasurer

Marcelina Baliczek

Public Relations

Julia Stys

Olga Kimszal

Events Coordinators

Artur Moskala

Nicole Tyszkowska

Photographer

Ania Jakubczak

Membership Chairs

Thomas Ujas

Nathalia Kacik

Development Chair

Alex Mackiewicz

PSA Board 2015-2016
| Title | Name | Email |
| --- | --- | --- |
| President | Nicole Jarzabek | |
| Vice-President | Piot Karpierz | |
| Secretary | Daniel Rogalski | |
| Treasurer | Thomas Ujas | |
| Public Relations | Yvette Dybas | |
| Events Coordinator | Aneta Borowicz | |
| Photographer | Ania Jakubczak | |
| Honorary Board Member | Daniel Strama | |
To view September's Newsletter: PSA Newsletter Sept. 2014
PSA Board 2014-2015
| Title | Name | Email |
| --- | --- | --- |
| President | Jessica Wieckowski | |
| Vice-President | Kasia Skrzypinska | |
| Secretary | Piotr Karpierz | |
| Treasurer | Cyryl Jakubik | |
| Public Relations | Nicole Jarzabek | |
| Events Coordinator | Piotr Halon | |
| Photographer | Marcin Zelek | |
‌
‌