Student: Alex Rubin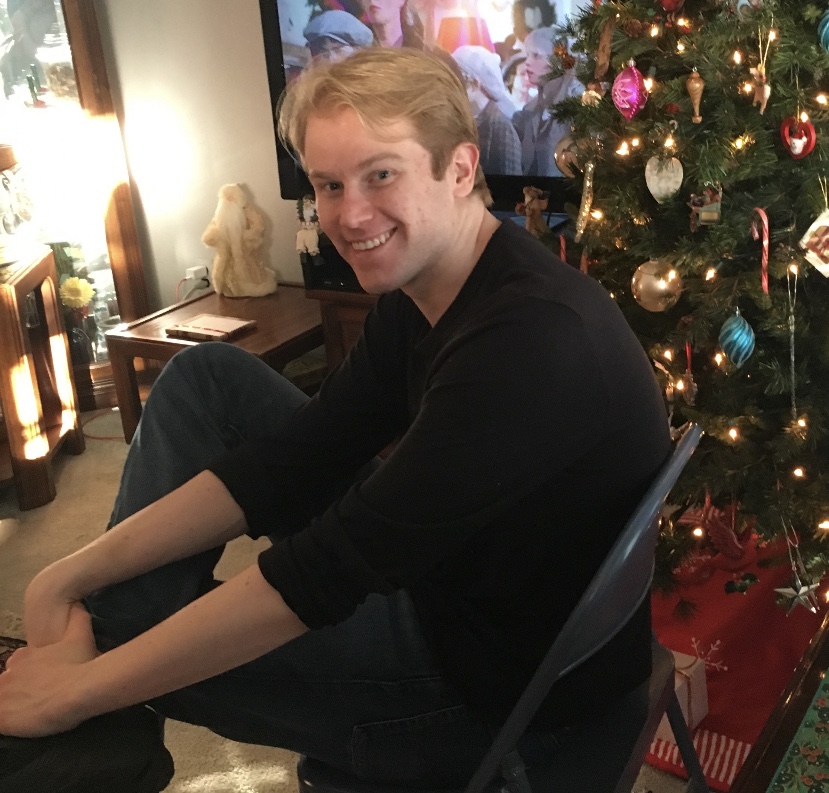 Name: Alex Rubin
Year in School: Junior
Major: Theater Arts
About You
Where are you from?
Currently, I live in Chicago, but I grew up in the San Francisco Bay Area. 
What do you like to do?
In addition to school, quarantining, and the predictable hobbies of someone who, at some point, chose to declare a Theater major, I also like going for walks, playing video games, seeing my friends, and seeking out humor and laughter.
My Community Service & Action Experience:
How are you involved in Community Service & Action?
So far, I've only had the opportunity to find involvement through LUCserve, CSA's primary pandemic-era program. Each session has a fascinating topic, and I love hearing people discuss various issues and ideas about supporting the community and improving the world as a whole.
Why do you engage in the Community?
At least for me, it just feels like the right thing to do. Fortunately, through absolutely no effort of my own, I've been very blessed to live, despite a few not-entirely insignificant struggles, a very comfortable and safe life. Realistically, I have never had to fear that I wouldn't be able to eat or live under a roof, and while I still have to earn the opportunities that I receive, I do not have a significant number of obstacles I have to hurtle through to get them. I, and many others who wish to volunteer, are lucky to have the opportunity to experience a security level that allows us the time to provide for ourselves and our loved ones and those who are in need. On a personal level, I feel that since I have the time, ability, and desire to contribute to the community, I would like to take advantage of that opportunity. My hope, and maybe a lot of people's hope, is that even the most minuscule amount of service we can provide will help someone get the chance to experience the privilege of having the freedom to help others.
How do you envision living out the call to "Build the Greater Good" after you graduate?
This question is something I constantly think about. Since many things stopped when the pandemic hit, some, including myself, have begun to reassess our paths. I've considered switching career paths going into a field more service-oriented. I've thought about causes I might work to address. Of course, I will continue to ponder this question. However, I believe that whatever career/life path that I find myself, whether in the arts or elsewhere, I will find ways to use whatever I create/do to make a more positive world for others.
Being a Rambler:
What tips do you have for building and maintaining community in college? (Is there anything unique you are doing during remote learning this year?)
Right now, given the circumstances, I think one of the best things you can do to find/build community is trying to get involved in a club or extra-curricular activity. Even though most people can't meet in person, groups still meet online. Since this is the CSA Newsletter, I would imagine that you are taking the time to read this indicates that this is likely a group of people who share your interest in serving their community, so this might be an excellent place to start.
In terms of maintaining a current community, the best thing you can do is stay in touch. Isolation sometimes begets isolation. If someone is isolated too long, they become depressed. From personal experience, I can attest that whether we are depressed or have Depression, we often isolate ourselves further and lose the energy to contact friends. Try to fight this urge! Even a short text can go a long way, and your friends will probably enjoy hearing from you. To go even further, if you can swing it, try to schedule a group movie night using Scener (this is not a paid promotion), or, if everyone is in the same town, get together for a socially distanced walk outdoors.
Whatever you do, try not to get discouraged by the current social predicament we are all in. College community building can be tricky for many people, even when there isn't a pandemic that shuts down your campus. I am a new transfer student this year, and I haven't made much of a community here yet either. However, we can all rest assured that this pandemic will end, and we can see each other in person soon. 
What makes you most excited for this school year?
I took a few years off from college after I left my previous university. Having decided to return to school, going through the application process, a summer term, a fall semester, and a J-Term, much of which occurred concurrently with the pandemic, I feel empowerment from growing more resilient through each stage of the journey. I am excited to continue that growth throughout the Spring semester. Next school year, when the campus is hopefully open again, I will be excited to find community in the manner I was hoping to before everything shut down.
What advice would you give to an incoming Loyola student?
There is no shame in asking for help. The university has many resources to help students with their needs, whether academic, medical, emotional or anything else. For some reason, society seems to have a stigma against receiving support but try not to let this prevent you from pursuing what you need to thrive.