Student: Ava Borrego
Ava Borrego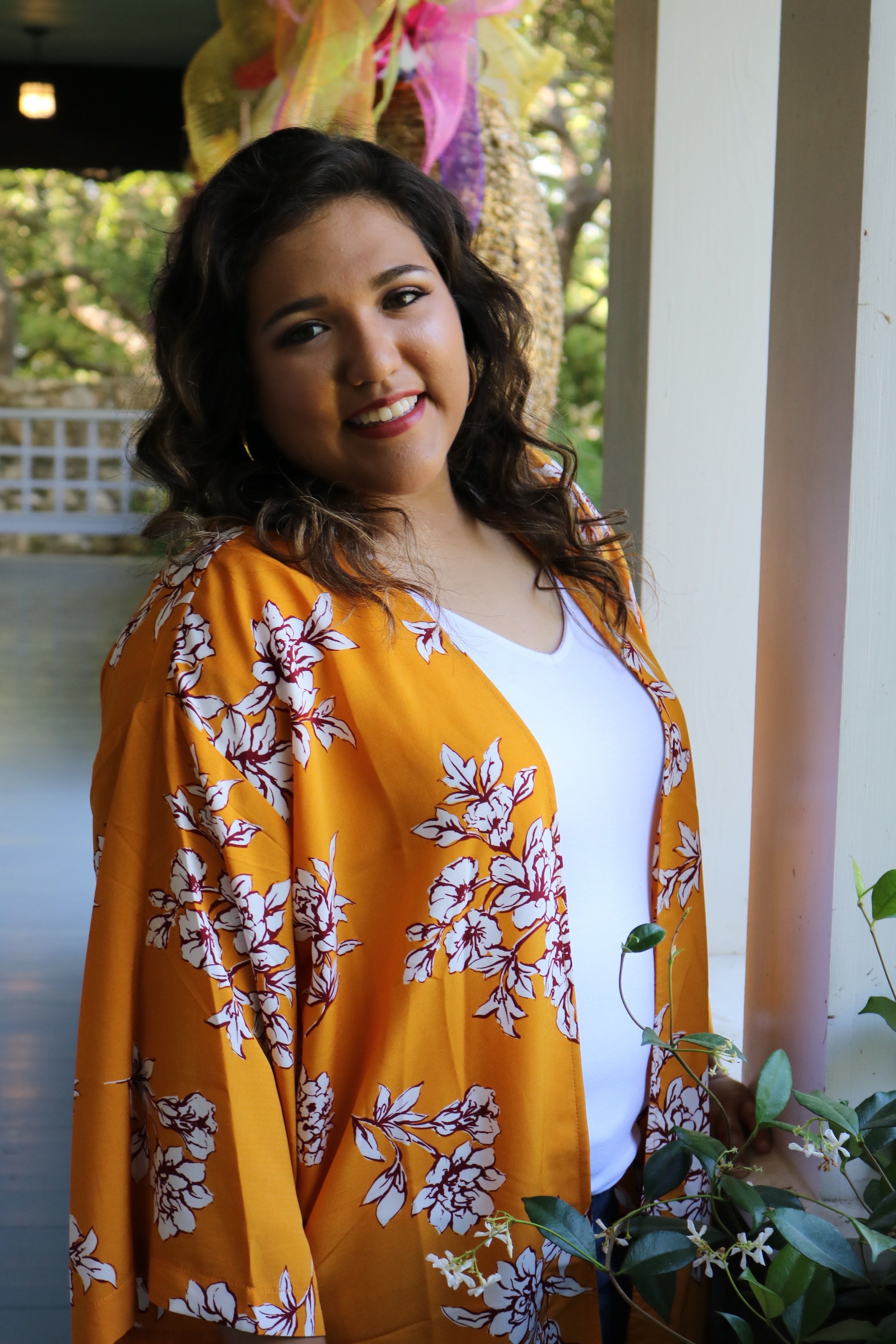 Name: Ava Borrego
Year in School: Sophomore
Major: Biochemistry on Pre-Med Track
Minor:
About You:
Where are you from?
What do you like to do?
I l

ove spending time with my family and friends. I also enjoy

play

ing

softball, danc

ing, and singing.
My Community Service & Action Experience:
How are you involved in Community Service & Action?
During my freshman year, I was a

part of the Faith and Service Learning Community a

nd

participat

ed

in the Summer Social Justice Dialogue Group this past summer.
Why do you engage in the Community?
I engage with my community because knowing who makes up your community whether it be at Loyola, the greater Chicago area, or even your hometown can help you gain new perspectives and grow as an ind

ividual.
How do you envision living out the call to "Build the Greater Good" after you graduate?
After I earn my bachelor's degree, I hope to attend medical school and continue my journey to become a doctor.

During my career I hope to advocate against the racial

, economic, and

gender disparities

with

in the healthcare system.
Being a Rambler:
How are you involved at Loyola outside of CSA?
I am a member of Christian Life Communities or CLC, specifically belonging to the Home CLC. This year, I will also be co-leading the Journey CLC freshmen to seniors.
What tips do you have for building and maintaining community in college?
Building a community, especially now may seem extremely difficult, but I would advise always being ready to step out of your comfort zone whether that be speak in the zoom sessions

or joining an organization

. During this time, community is more important than ever right now so

do not

be afraid

to talk to the professors, someone in your class, or joining an organization. Also check in on your friends and family, that will make both of your days.
What advice would you give to an incoming Loyola student?
Give yourself time to find

y

our groove

. Transitioning into college can be a lot so allow yourself time to get situated

, self-care is so important

.

You got this!

Also please take advantage of Loyola's resources like the

Academic Advising, the

Tutoring Center

,

and Academic Success Coaching.