archive
Following Your Passion with Sarah Sommers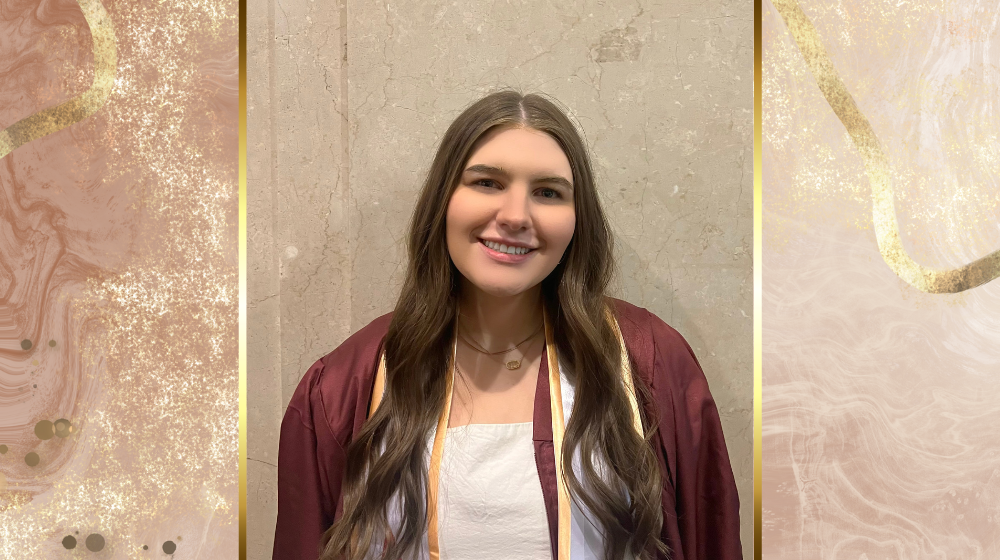 Sarah Sommers' love for writing began at a young age, thanks to her Babci's (Polish for "grandma's") dream of becoming a journalist.
"She told me about her dream of being a journalist when she was younger," Sommers said. "But she never could fulfill it because in that time, women were stay-at-home moms, so she put that passion in me."
Sommers fulfilled her grandmother's passion by pursuing a career in journalism. She is graduating this year from Loyola University Chicago's School of Communication with a Bachelor of Arts degree in Multimedia Journalism.
Answering that call stretched her horizons both in the city of Chicago and abroad at the John Felice Rome Center. In fact, the exposure to new people and places was one of the greatest highlights of her educational career as a Rambler.
"As cliche as it sounds," she shared, "studying abroad at the John Felice Rome Center was truly life-changing and is the reason I want to work abroad in the future." Sommer's time at Loyola has been nothing shy of an eye-opening and transformative experience.
"From my fashion/style and personality to dreams in life, college has changed me for the better," Sommers said. "College helped make me a better person for my future."
And she attributes a good deal of that growth to her professor, Jessica Brown, who challenged her to be her best and was straightforward in her approach.
"I had her for most of my classes and in each one, she challenged me to do the best I could," Sommers said. "I think the one thing I'll remember the most about her is [her candid honesty], something I admire greatly."
As Sommers graduates, her advice to someone considering the School of Communication at Loyola is "to just go for it."
Moving to a big city may be daunting, but it can help create core memories, meet new people, and more. As Sommers put it, "One of my main concerns was moving to a big city, [but] honestly, that big city helped me create core memories, meet amazing new people, and gain a better perspective on life."
Sarah Sommers's journey is a testament to the power of pursuing one's passion, even if it means stepping out of our comfort zones. It shows that when we follow our dreams, we not only fulfill our own aspirations but also the aspirations of those who came before us. As the Class of 2023 prepares to graduate, we wish them all the best as they embark on their own transformative journeys. May they find the courage to pursue their passions and create memories that will last a lifetime. Congratulations to the Class of 2023!