President, Chicago Community Loan Fund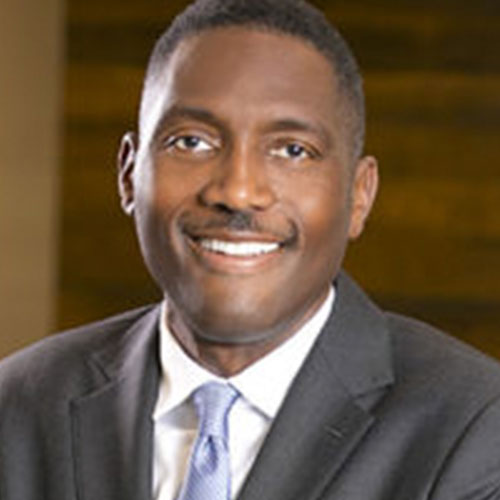 Calvin L. Holmes has served as the President of the Chicago Community Loan Fund (CCLF) since 1998. CCLF is a nonprofit, certified Community Development Financial Institution (CDFI) that provides flexible, affordable and responsible financing and technical assistance for community stabilization and development efforts and initiatives that benefit low- to moderate-income neighborhoods, families and individuals throughout metropolitan Chicago. Under his leadership, CCLF's lending is leveraging $1.5 billion in additional public- and private-sector capital in over 72 lower wealth Chicagoland communities, in turn supporting over 11,346 units of affordable housing, 12,001,500 square footage of community facility and commercial/retail space as well as 6,339 jobs. In addition, CCLF has solidified its position as a leading early-stage lender for community developers, a primary lender for affordable housing cooperatives and social enterprises and a principal promoter of sustainable development in metropolitan Chicago. CCLF controls over $121 million in assets, making it one of the 10 largest nonprofit Community Development Financial Institutions (CDFIs) in Illinois, and was one of only eight organizations worldwide honored with the 2009 MacArthur Award for Creative and Effective Institutions. CCLF was also the recipient of Woodstock Institute's 2014 Community Investment Award for providing credit in communities of color that suffered from abandonment and winner of the 2014 Alford-Axelson Award for Nonprofit Managerial Excellence.
Holmes' community development career spans 30 years, including work as a budget planner for a $140 million rapid-transit project and as property manager of a 200-unit assisted housing portfolio. He currently serves on the Bank of America National Community Advisory Council, Kroger Community Development Entity, LLC, PNC Bank Advisory Board (Illinois) and the Great Lakes Region Sustainability Funds LLC. Previously, Calvin served as an advisor to the Community Development Advisory Board (appointed by President Barack Obama). He is a past board member of the Cook County Land Bank Authority (Treasurer) and serves on the boards of the Chicago Community Land Trust (Treasurer), Community Reinvestment Fund & NMTC CDE, South Suburban Land Bank and Development Authority and the Interfaith Housing Development Corporation of Chicago (Secretary). He is a member of the Appraisal Board for the Illinois Department of Financial and Professional Regulation and a board member for the Community and Economic Development Organization in Woodlawn, Washington Park and South Shore. He also serves on the awards selection committee of the Chicago Neighborhood Development Awards. He is a recognized expert in community development finance, the Community Reinvestment Act and community issues involving housing and access to capital, and regularly presents at conferences and events on these topics.
Holmes has been honored individually with many community leadership awards, including from the Chicago CRA Coalition and Bank of America. In 2001, Holmes was distinguished as one of Crain's Chicago Business's 40 Under 40 young leaders, and was a 2002-2003 Leadership Greater Chicago fellow. He holds a Master's degree in urban and regional planning, with a concentration in real estate development, from Cornell University and a Bachelor's degree in African American Studies from Northwestern University. Holmes received further leadership and skills development from Stanford University and the National Development Council.