Global Head of I&D, Groupon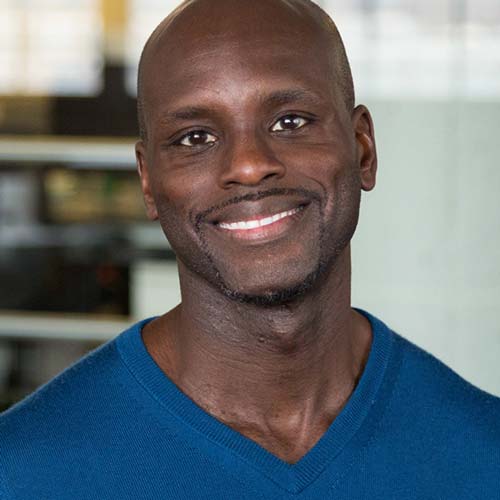 Corey Flournoy brings 30+ years of experience and recognized leadership in diversity and inclusion programming, strategy development, executive coaching and employee engagement for multi-national corporations, non-profits and educational institutions. Since 1995, Corey has been a founding partner, consultant and trainer for Creative Outreach Consulting LLC. He helps audiences and organizations of diverse backgrounds develop their personal and professional goals in the areas of personal and professional development. He is an energetic, creative and engaging presenter/speaker and currently the Global Head of Diversity and Inclusion for Groupon for its 6,500-plus employees. In his tenure at Groupon, he has developed and implemented a global strategy that has reshaped how employees think and approach diversity and inclusion. Employees are engaging and working across cultural lines in their efforts to live the Groupon values of inclusion, respect and integrity.
Prior to joining Groupon, Corey was the VP, Associate Director, Global Talent Development, for FCB Worldwide. In his role, Corey contributed to the strategic development, planning and implementation of global diversity, equity and inclusion initiatives to improve the culture of FCB's 80+ advertising agencies throughout the 6,000+ employee network. He is an externally certified unconscious bias trainer through Cook Ross, Inc.
In addition, Corey served as the founding director of the Illinois Center for Urban Agricultural Education. In addition, he worked for Leo Burnett USA in Chicago in accounts management advancing the brands of McDonald's, Altoids, Green Giant and Pillsbury. At Leo Burnett, he also designed diversity recruitment and outreach initiatives.
He is a graduate of the University of Illinois at Urbana-Champaign with a Bachelor of Science in
Agricultural and Consumer Economics and Michigan State University with a Masters in Agricultural and Extension Education. In 2019, Corey became a Certified Professional Diversity Coach through CoachDiversity Institute, accredited by the International Coaching Federation (ICF). During his 28 years of experience in agricultural education, he served as the first African American and non-rural president of the National FFA Organization and its 450,000-plus membership. In April of 1999, the Chicago Sun-Times recognized Corey as one of the top "30 under 30" business leaders in the Chicago area. Colin Hall and Ron Lieber featured Corey's story in the New York Times Bestseller Second Edition of Taking Time Off.
A Chicago native, Corey earned his undergraduate degree at the University of Illinois and a master's degree at Michigan State University. He is an avid traveler, Les Mills fitness instructor and Groupon/discount shopper.