Founder, EatPlayLearn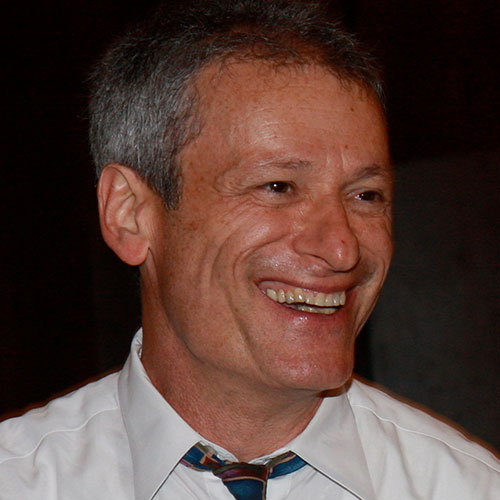 Rick has spent more than 40 years helping clients take marketing to the bottom line. Since receiving his Ph.D. in Economics from Yale University, Dr. Kolsky's clients have used action-learning to convert many of today's fads--such as agile innovation, corporate social responsibility, digital disruption, customer-centered design, content marketing, branded entertainment, market-focus, brand synergy, and relationship selling--from simple buzzwords to bottom-line reality in markets as diverse as accounting, infant formula, life insurance, hip-hop, virtual healthcare, and earth moving equipment. Among Rick's clients have been AAA, Aetna, Allstate, American Express, AOL-Time Warner, Aon, Bristol Myers, Caterpillar, Cemex, CIGNA, Deacero, Ernst & Young, ESPN, Genentech, IBM, ICICI-Prudential, International Paper, J&J, Kraft, MassMutual, MasterCard, Microsoft, Motorola, National Australia Bank, Navteq, New China Life, Philips, Prudential, Qualcomm, Roche, Samsung, Smuckers, Standard Bank of Africa, StarTV, State Farm, Sunstar, The Times of India, Turner Construction, and United HealthGroup.
In addition to his consulting engagements, Dr. Kolsky is an Adjunct Professor at Northwestern University's Kellogg School of Management, where he teaches distribution channels, marketing strategy, and innovation in the MBA and executive education programs; teaches the Marketing Strategy course for the Communications School's MSC and MSLCE programs; and is a guest lecturer at the India School of Business and SP Jain School of Global Management in Mumbai. Rick is also a founding faculty partner in Mach49, the growth incubator and accelerator for the Global 1000.
Rick has published numerous articles and been keynote speaker for conferences on a range of subjects, including "Creating Corporate-Led Pathways Out of Poverty," "Digital Self-Disruption in Financial Services," "Convergence of Media, Entertainment and Advertising," "Distribution: From Landmine to Competitive Advantage," "Tossing Out the Pink Slips," and "Integrating Marketing and the Web."
Prior to starting Kolsky & Co and Mach49, Rick worked in the White House, was a consulting partner for Strategos, The MAC Group, and KPMG Peat Marwick, and taught economics and consulted at Yale. Eight years ago, Rick launched a free summer sports and enrichment program in Evanston, EatPlayLearn, that has helped 300 opportunity youth develop life skills through team sports. Dr. Kolsky holds a Ph.D. from Yale in Economics and a BA-MA in Engineering and Economics from Brown, where he mentors student social entrepreneurs.