Founder, CMC Enterprises, LLC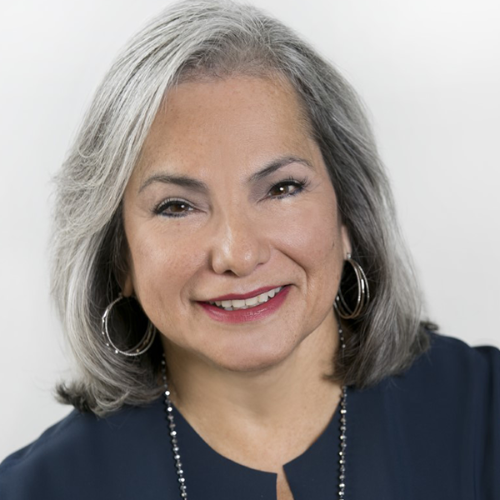 Gloria Castillo is a pioneering advocate for diversity, inclusion and social and economic justice through the lens of business.
She is regarded as an active and outspoken inclusion advocate in the Chicago business community. She speaks on a broad range of diversity and inclusion topics including, inclusive leadership, advancing diversity in the corporate environment, successful minority business development strategies.
She is the founder of CMC Enterprises, LLC, an airport concessions firm and joint venture partner with Hudson Group at O'Hare International Airport.
Castillo served as President and CEO of Chicago United, a corporate membership organization advancing multiracial leadership in business to achieve parity in economic opportunity for people of color. In 16 years of leading Chicago United, she led groundbreaking corporate initiatives including advancing board diversity through the Business Leaders of Color program. Over 400 diverse corporate board candidates have been identified and elected to over 230 corporate directorships.
Her advocacy focuses on racial, ethnic and gender diversity on corporate boards of directors, diversity in executive management and advancing business partnerships between minority and women owned firms and corporations.
Her work on behalf of underrepresented populations has been recognized by numerous organizations. She was awarded an honorary Doctorate in Social Justice from Roosevelt University in 2017 and recognized by Rainbow PUSH Coalition in 2018 with the Dr. Martin Luther King Jr. Social Justice Award.
She serves as Chairman of the Board of Trustees of the Field Foundation, Director of Mather, and serves on the Executive Committee of the Chicago Community Trust. She was proud to serve as a co-chairman of the Chicago Mayor Lori Lightfoot's transition team and was appointed by the Mayor to the Chicago Community Catalyst Fund in March, 2020.