CEO and Executive Vice President, Baird & Warner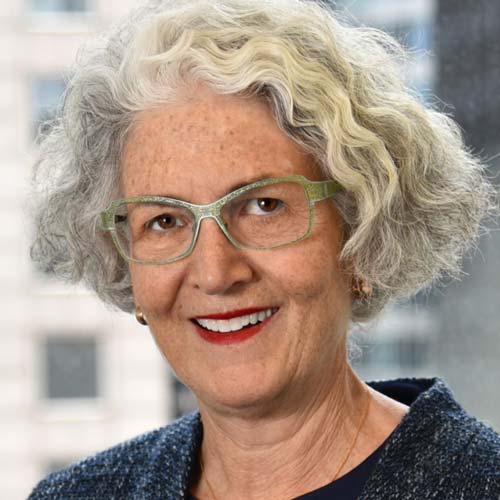 Jennifer Alter Warden is the chief operating officer and executive vice president of Baird & Warner, a major independent real estate services company based in Chicago. Much of her focus during her 25-year tenure has been to bring marketing and technology innovation to the 165-year-old fifth generation $200 million company, while perpetuating the cultural values that have driven its sustainability.
In addition to her other responsibilities, she leads the company's DE&I initiative, and spearhead the company's efforts to champion fair housing and fair lending in underserved Chicago neighborhoods.
Among her accomplishments:
Successfully steering the brokerage division through the 2008 recession
Implementing a strategy to build the company into three independent business units (mortgage, title and brokerage) operating under several brands; she serves on the board of Key Mortgage Services, a fully owned subsidiary.
Overseeing the full migration of company operations to the cloud, enabling the delivery of essential services by remote during the pandemic
Creating a culture of empowerment and other initiatives that have resulted in the company being named 8-time Top Workplace winner (The Chicago Tribune).
Conceiving and launching the Baird & Warner Good Will Network, the company's charitable initiative, which has donated nearly $3 million to local organizations that provide shelter, primarily to women and children.
Jennifer is the immediate past president of the board of the Chicago chapter of the International Women's Forum; during her tenure the organization increased membership, pivoted to virtual programming, and ended the year with a budget surplus. She is a member of the board of Working in the Schools, the largest volunteer literacy organization serving Chicago Public Schools, and will be honored at its 2020 (virtual) annual gala. She is a boad member of the Realty Alliance, a national consortium of leading independent real estate brokerages, and of Northwestern University's Council of 100, and the Economic Club of Chicago. In 2010, she co-founded the Joanne Alter Women in Government lecture in conjunction with the Chicago Humanities Festival to honor her late mother, a pioneering environmentalist and the first woman to be elected to the Water Reclamation District of Greater Chicago.
Jennifer was named a Crain's Chicago Business Notable Woman Executive Over 50 in 2019 and 2020, and a 2020 Newsmaker by National Real Estate Magazine. In 2011, she worked closely with her husband, Rob Warden, founder of the Center on Wrongful Convictions at Northwestern University School of Law, to abolish the death penalty in Illinois. She and Rob have two married sons.