Vice President, People and Culture Officer, Big Ten Conference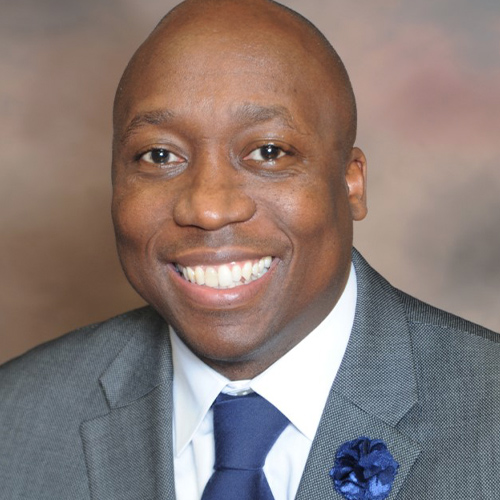 Omar Brown is vice president, people & culture officer for Big Ten Conference. In a newly created role, he drives diversity, equity and inclusion initiatives throughout the conference, such as the Equality Coalition and the Advisory Commission. Brown leads all people ops efforts for conference staff including talent acquisition, professional development and performance management. He brings a people-centric approach to the conference, leveraging his strengths in communications, organizational design, and change management, to modernize traditional human resource practices. Brown is a strategic people advisor to Big Ten Conference Commissioner Kevin Warren.
Prior to joining Big Ten, Brown was an organizational transformation leader in Deloitte's Human Capital Consulting practice, specializing in helping companies navigate through the complex people and process issues associated with business transformation. His expertise is in diversity and inclusion, organizational design, change management, and communications.
From 2012 to 2015, Brown was part of the leadership team at the Chicago Transit Authority, including more than two years as vice president of human resources (HR). It was in that role that he was responsible for keeping Chicago buses and trains moving by transforming HR's focus to be "the heart" of the organization with a proactive customer centric strategy to drive cultural change and support the CTA's core values.
Brown has amassed a great deal of practical experience in benefits consulting, finance and diversity throughout his career through his service with organizations such as City of Chicago, University of Illinois System, Illinois Housing Development Authority, General Board of Pension, and Aon Hewitt.
He holds a master's degree in public policy from Northwestern University, a master's degree in business administration from Loyola University Chicago, and a bachelor's degree in political science from Northeastern Illinois. Brown volunteers with the Fellowship of Afro American Men (FAAM) as a boys' basketball coach and serves on the Board of Directors for the McGaw YMCA of Evanston. He is a former member of the Chessmen Club of the North Shore, served on the District 65 School Board, as well as on the boards of the Youth Job Center and Youth & Opportunity United.
Brown lives in Evanston with his wife and their two children.