Gift launches social impact scholarships for Mini-MBA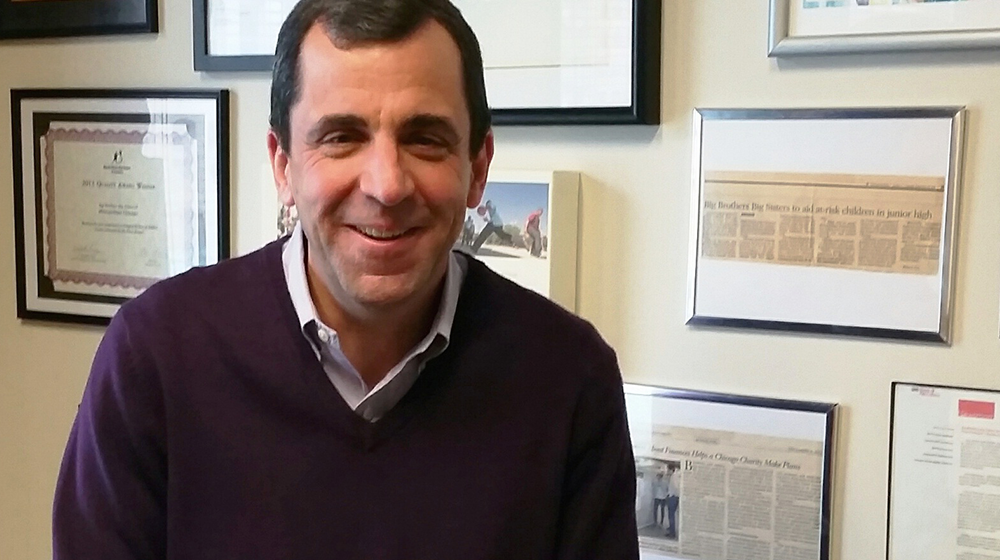 Art Mollenhauer recently made a generous gift to the Baumhart Center to create scholarships for social impact leaders to attend Quinlan's prestigious Mini-MBA program.
Mollenhauer, who serves on the center's Leadership Council and who led Big Brothers Big Sisters (BBBS) Chicago for the last 11 years after a 30-year corporate career, said the goal of the gift was to give nonprofit leaders the opportunity to learn critical business skills that will empower their nonprofit leadership.
As a corporate executive turned nonprofit CEO, Mollenhauer appreciates how business skills such as marketing, project management, and budgeting are as critical for nonprofit leaders as they are for business executives.
Investing in Human Capital
The scholarship gift comes from Mollenhauer's strong belief that "the [nonprofit] sector chronically underinvests in management training." With the help of this Mini-MBA initiative, nonprofits will benefit from stronger leaders and improved management, therefore "improving the outcomes of the sector on society."
However, the former BBBS CEO also stressed that the benefits of a program like this are not limited to the nonprofit sector, explaining that private sector leaders (who will be in the mini-MBA program with the scholarship recipients) will benefit by learning about the differences between the for-profit and not-for-profit sectors and will learn how to incorporate social impact strategies into value drivers for their business.
Mollenhauer is excited about the opportunity to "develop the first cohort of individuals who are going to have a unique set of hybrid skills … and create a lifelong network of learning to [continuously] tap into."
Making a Difference
Mollenhauer's successor as CEO at BBBS, Jeremy Foster, completed Quinlan's Mini-MBA program before transitioning into his CEO position last year. Mollenhauer explained that BBBS made this investment in "a great education" to help ensure BBBS continued to generate impact that met its donors' high standards.
While "leaders in the private sector owe it to their shareholders and owners" to generate worthwhile returns, Mollenhauer believes that the nonprofit sector needs to have a similar sense of accountability to produce high-impact and sustainable social returns for its donors. He hopes initiatives like the Social Impact Scholarships will help give leaders the means to better measure their social return on investment.
Talented Leaders Wanted
The Social Impact Scholarships cover half of the cost of the Mini-MBA program ($1,875 is covered by the scholarship and $1,875 is the responsibility of the scholarship recipient). The Baumhart Center will select highly qualified and committed candidates for the scholarships on a rolling basis. The 10-week program meets one evening per week for three hours to engage in business topics and strategies that can be implemented at work the next day.
Beyond providing financial support, the Baumhart Center will host a special eleventh workshop exclusively for the Social Impact scholarship recipients that will focus on how to leverage the Mini-MBA knowledge and skills toward advancing impact at their nonprofit organizations.
To apply for the Social Impact Scholarship, click here.