Ignatian Pedagogy Seminars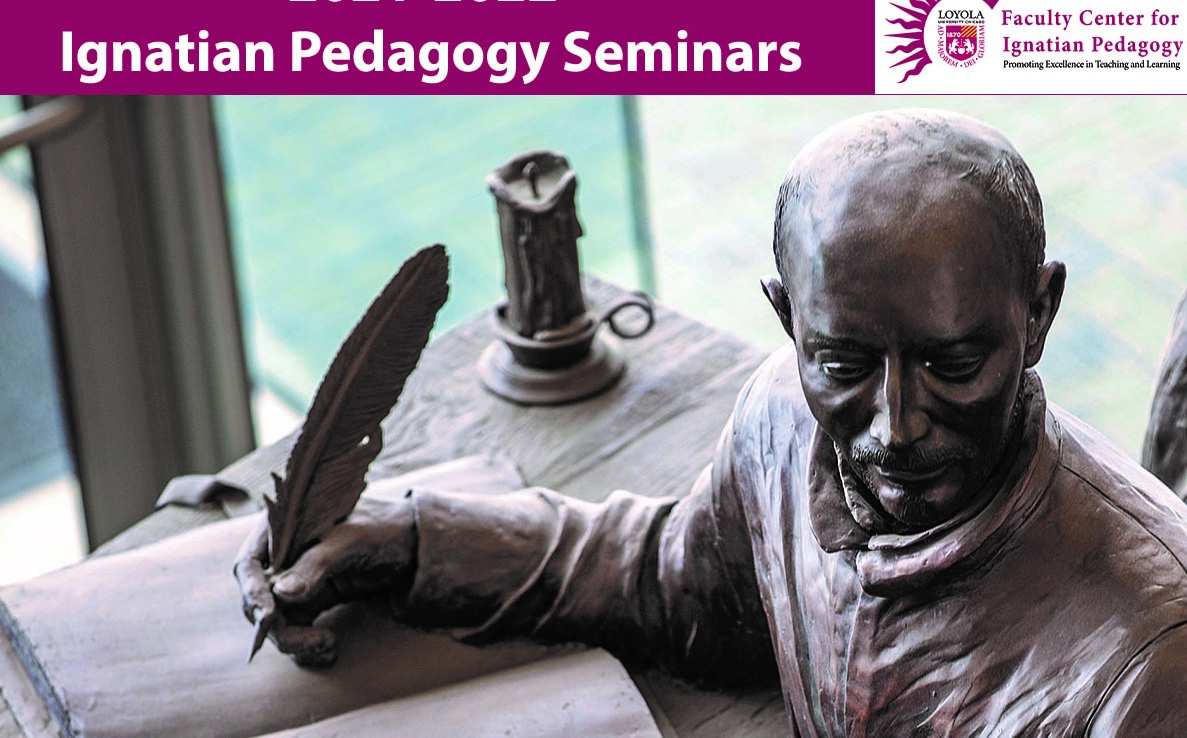 Join eduators - faculty, staff and graduate students - from across the university to engage in discussion about topics related to Ignatian Pedagogy. Fall sessions focus on pedagogical theories of IP and its connections to other teaching approaches. Spring sessions focus on the practical application of principles of Ignatian Pedagogy into our teaching and educational activities inside and outside the classroom.
Register to attend any or all of the sessions using this quick form!
All 2023-24 IP seminars will be held via this Zoom link. (Log-in to your Loyola account to access the sessions.) View the schedule below!
All sessions are held on Tuesdays from 11:30am-1:00pm.
September 12: Welcome Gathering
September 26: Introduction to Ignatian Pedagogy with Father Jose Mesa, S.J.
October 17: Ignatian Pedagogy and Related Pedagogical Theories- Anti-Racist Pedagogy with Sacha Coupet and Marcella Linn
November 14: Ignatian Pedagogy and Related Pedagogical Theories- Feminist Pedagogy & Environmentalism with Betsy Jones Hemenway and Urooj Raja
January 23: Applying IP Theme "Contemplatives in Action" to Classroom Strategies with Eilene Edejer and Elizabeth Wakefield
February 27: Applying IP Theme "Accompaniment" to Classroom Strategies with Julia Pryce and Felipe Legarreta
March 26: Applying IP Theme "Cura Personalis" to Classroom Strategies with Regina Conway-Phillips and Jorgia Connor
Thursday April 25 (subject to change): Annual Faculty Teaching Awards Ceremony