New Icon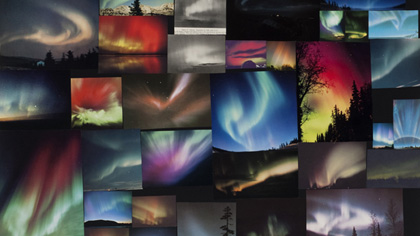 ‌
June 5 – August 1, 2010
New Icon explores the notion of iconography in a contemporary society, focusing on new interpretations of old definitions by looking at the personal and public relationships to symbols and signs. Within the context of LUMA, nine artists will present works that enable new encounters with objects and ideas reflecting a variety of methodologies and attitudes. From the socio-political to abstract metaphors, New Icon challenges both the ritual and the object and our relationship to them. By going beyond our ideas of what an "icon" might be—through historical, spiritual, social, and conceptual approaches—a new future might be discovered.



Image: Carrie Gundersdorf, Aurora Borealis, 2009, found images on paper, 20 1/2" x 31".