Covey Lectures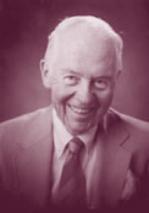 Frank M. Covey, Jr.
Professor Larry Diamond, Stanford University, will deliver the Covey Lecture in spring 2014.
"Is Democracy in Decline? From the Fall of the Berlin Wall to the Arab Spring"
Larry Diamond
April 23, 3:30-5:00 pm
McCormick Lounge
The Frank M. Covey, Jr., Loyola Lectures in Political Analysis brings internationally recognized scholars to the Lake Shore Campus to address contemporary political issues.
Founded by our late colleague Richard Shelly Hartigan more than twenty years ago, the series was permanently endowed in 1989 thanks to the generosity of Frank M. Covey, Jr., a distinguished alumnus of Loyola University Chicago. Many of the lectures have been published by the University of Notre Dame Press.
The lectures are not narrowly constrained by a single topic, nor do they favor a particular political perspective. Their aim, rather, is to foster critical reflection about contemporary political problems.
Past speakers in the series include:
Benjamin Barber
Larry Bartels
Christian Bay
James Ceaser
Barry Cooper
Fred Dallmayr
Jean Bethke Elshtain
Eric Foner
James Galbraith
Richard Hartigan
Margaret Hermann
Jennifer Hochschild
Ronald Inglehart
Loch Johnson
Henry Kariel
Robert Keohane
George Klosko


Robert Kraynak
Theodore Leowi
Roger Masters
David McLellan
Kenneth Meier
Robert Pape
David Rayside
Stephen Salkever
Arlene Saxonhouse
Mulford Sibley
Tracy Strong
Cass Sunstein
Glen Tinder
Michael Walzer
Thomas West
Bernard Yack
Michael Zuckert

Books in the Covey Lectures series published by the University of Notre Dame Press include:
George Klosko, Jacobins and Utopians (2003)
Robert Kraynak, Christian Faith and Modern Democracy (2001)
Michael Zuckert, The Natural Rights Republic (1997)
Bernard Yack, The Fetishism of Modernities (1997)
Roger D. Masters, Machiavelli, Leonardo and the Science of Power (1996)
Jean Bethke Elshtain, Augustine and the Limits of Politics (1996)
Arlene Saxonhouse, Athenian Democracy (1996)
Michael Walzer, Thick and Thin: Moral Argument at Home and Abroad (1994)
David McLellan, Unto Caesar: The Political Relevance of Christianity (1993)
Tracy B. Strong, The Idea of Political Theory (1990)
Richard Shelly Hartigan, The Future Remembered: An Essay in Biopolitics (1988)
Glen Tinder, Against Fate: An Essay on Personal Dignity (1981)
Christian Bay, Strategies of Political Emancipation (1981)
For more information, please contact Dr. Peter Schraeder in the Political Science Department.