AVP's Welcome
Welcome to the Student Complex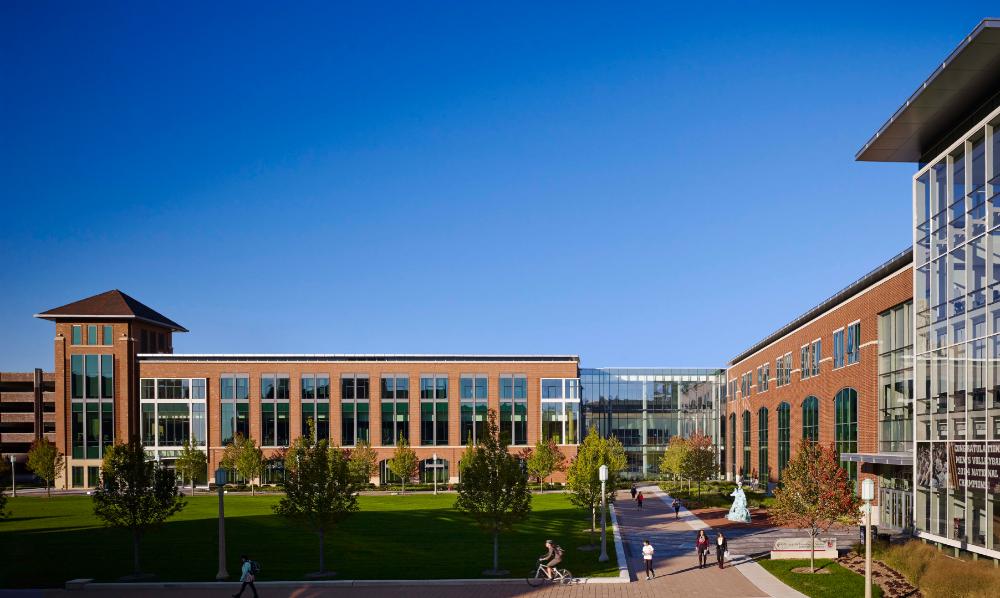 The Student Complex brings together many of the student facilities on Loyola's two campuses. The complex provides unique opportunities to show your team spirit at a Division I game in the Gentile Arena, take advantage of the rock wall experience or the brand new pool, lift weights, attend fitness classes, and exercise using state of the art machines in the Halas Recreation Center (which was newly renovated to provide more space for students to workout).
Additionally, there are so many activities in so many places. Stop by an event or host an event in one of the many areas within the Student Complex: The Damen Den is not only a comfortable and quiet study area during the day, but also serves as the perfect spot for events after 6 pm. Damen's Sister Jean Multipurpose Room is also a popular venue for all types of programming, including but not limited to workshops, speakers, shows, award ceremonies, and even larger conferences. We offer many accommodations that are sure to fit almost any of your programming needs. Our Campus Reservations unit can assist you with all your reservation requests.
If you are looking for a place to relax or study, there are more than a dozen lounge areas for you to choose from within the Student Complex. You don't have to travel far to see a free movie, just stop by the Damen Cinema. If you are looking for something extraordinary to eat, dine in the food court or dining hall of the Damen Student Center. If you are at our downtown campus, stop in at LU's Deli on the first floor of Terry Student Center.
The Student Complex provides safe, accessible, state-of-the-art facilities to meet the ever-changing needs of the university community. There is so much for you to experience, and all in one location. Come in, stay, and enjoy.
I look forward working with you!
Dawn Collins
AVP
Campus Support, Conference, and Auxiliary Services
Division of Student Development
Loyola University Chicago