Overview & FAQs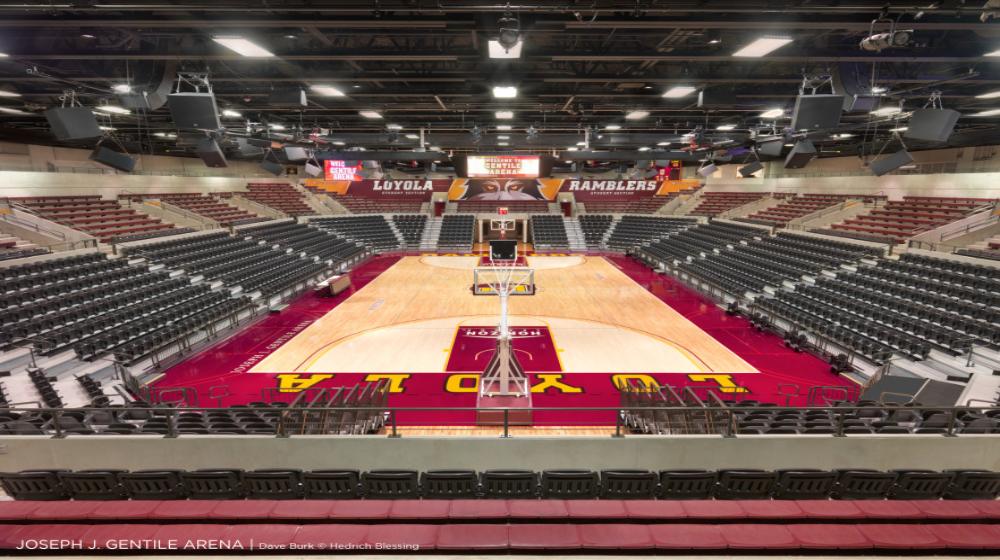 ‌
Joseph J. Gentile Arena
The Gentile Arena is a newly renovated 5,000 seat arena. The original structure was built in 1996 and has since undergone a complete interior renovation that was just completed as of 2011. The renovations included new chair back seating for the entire lower bowl of the arena, new concession areas as well as team locker rooms, restrooms, and hospitality areas. New video boards as well as LED scorer's tables were also added to the mix.
The arena plays host to both Loyola Men's and Women's Basketball teams, as well as the National Championship (2014 and 2015) Men's and Women's Volleyball teams. It also serves as a multi-purpose facility which hosts concerts, speakers, career fairs, commencement ceremonies, and other Loyola student functions.
The arena is available to host your functions as well, whether it be an athletic event or formal gathering. Please see the Gentile Rental Agreement for more information on facility reservations.