Our Yearly Publication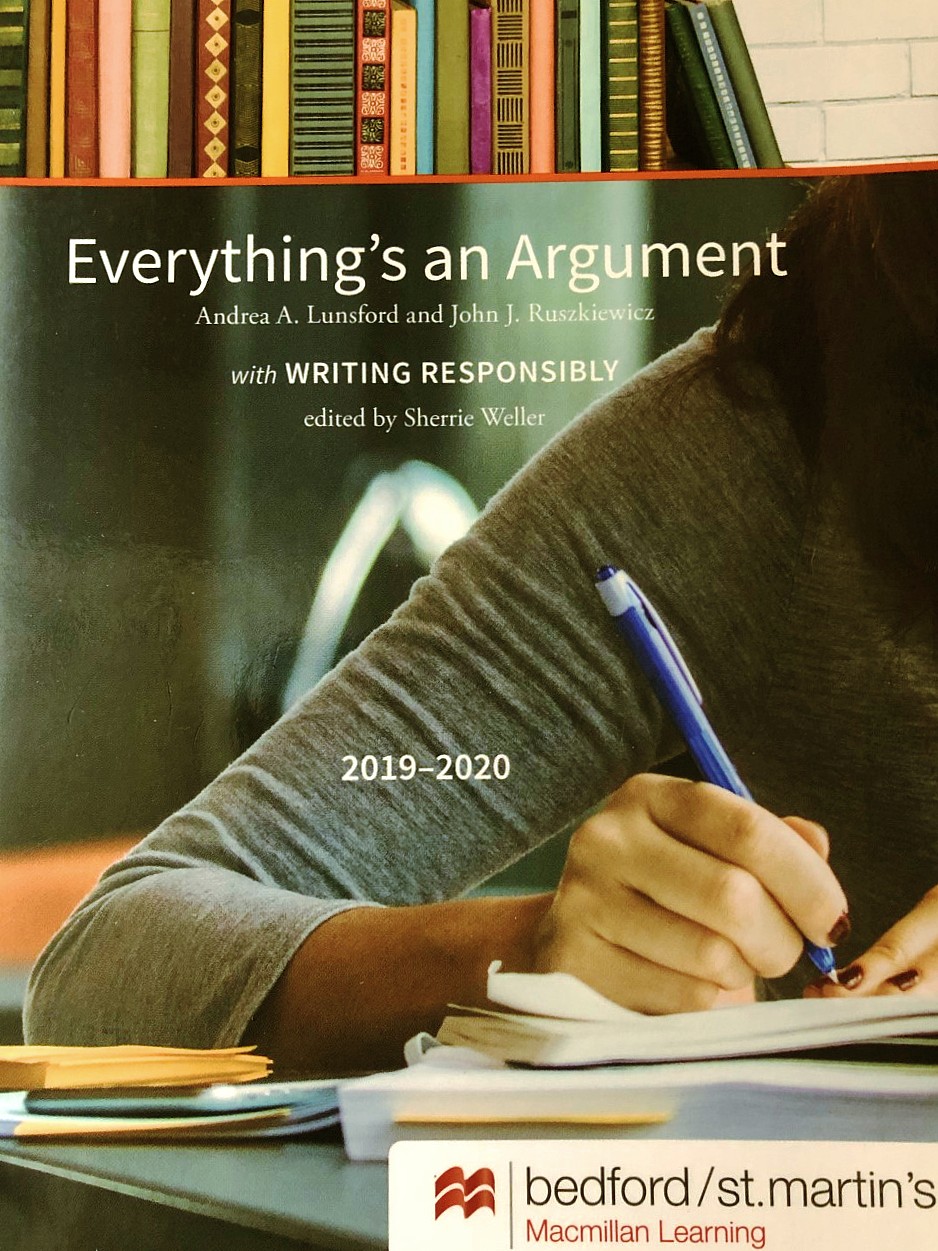 Writing Responsibly is a yearly publication currently in its eighth edition with Macmillan Learning and written by several instructors in the Writing Program at Loyola University Chicago. Published alongside Everything's an Argument by Andrea A. Lunsford and John J. Ruszkiewicz, Writing Responsibly is the required text for all UCWR 110 courses as it supplements students' writing instruction with chapters on the four major essays taught in UCWR 110 (summary, analysis, synthesis, and the researched argument). Within the essay chapters, Writing Responsibly provides undergraduates an overview of each form, strategies for approaching their assignments, methods of composition, and sample essays from previous UCWR 110 students.
---
General Editor
Sherrie Weller, Writing Program Director & Senior Lecturer
Contributing Authors
Amy Kessel, Writing Center Director & Senior Lecturer
Elissa Weeks Stogner, Senior Lecturer
Kevin Quirk, Advanced Lecturer
Ryan Peters, Lecturer
Lara Wagner, PhD Student
---
From our Authors: … This writing guide is designed to help you anticipate and navigate the sophistication and diversity of writing you will engage in at Loyola. It is organized around the four forms we have already briefly discussed [...] and encourages you to view these elements as foundations upon which you can build and develop the skills you already possess. We view college writing as a contribution to ongoing academic discussions; the topics and texts you will study belong to a long history of conversation and debate among scholars, intellectuals, and professionals, and the writing techniques you hone here will allow you to enter those conversations with confidence and complexity.