Research Team
Meet the members of our lab!
Dr. Graciela Solis

Current: Post-doctoral Fellow, Tinkering and Learning Engineering Stories
Graduate School: Phd in Developmental Psychology, University of California, Santa Cruz
Undergraduate: BS Psychology, Roosevelt University/ BA English Literature, Roosevelt University
About: Graciela is passionate about research and social justice. Her research adopts a sociocultural perspective encouraging the view that cultural communities must be examined within the context of meaningful activity and valued practices. Her research focuses on science education, narrative, pedagogy and child knowledge development, particularly among families of Mexican descent. Beyond research, she strives to give back to the communities she is a part of and seeks out environments that respect and value the experiences of non-dominant communities.
Diana Acosta‌‌
Current: Doctoral Graduate Student, Developmental Psychology
Undergraduate: University of Illinois at Chicago (UIC), BA Psychology, Suma Cum Laude
About: Diana's research interests include: understanding how children are learning about STEM at the museum, children's narrative reflections, identifying ways that parents can scaffold their children's learning, and cultural variations in informal learning. In her free time, Diana enjoys watching and attending Chicago Blackhawks hockey games, watching Netflix, and playing with her nephew.
Lauren Pagano
Current: Doctoral Graduate Student, Developmental Psychology
Undergraduate: Loyola University Chicago, BS Psychology, Magna Cum Laude & Psychology Honors
About: Lauren gained an interest in parent-child interactions and children's informal learning when working in the Children's Memory and Learning Lab as an undergraduate. She plans to continue researching this topic in graduate school. When outside of the lab, Lauren enjoys creative writing, drawing, animation, and voice acting.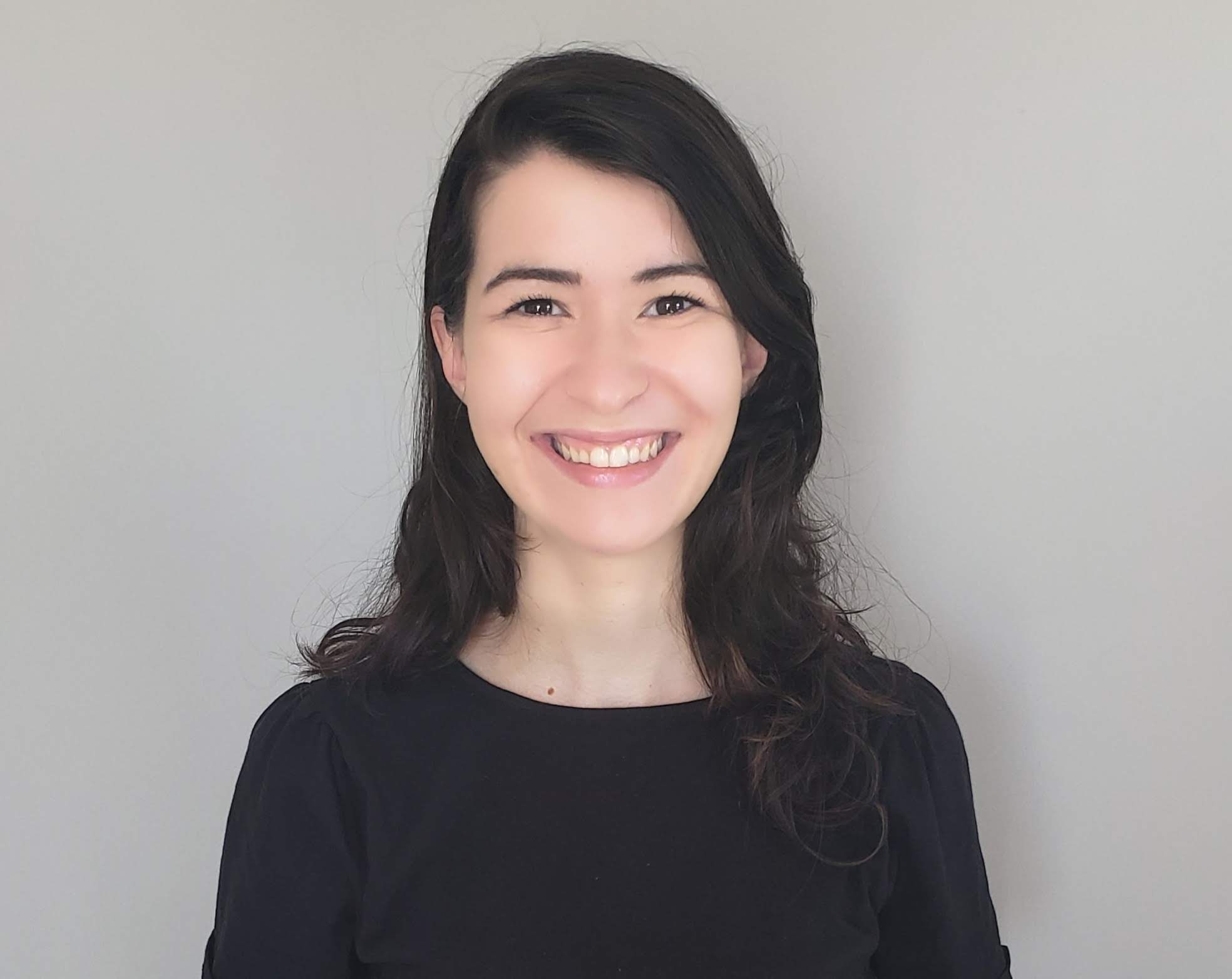 Bianca Aldrich
Current: Doctoral Graduate Student, Developmental Psychology
Undergraduate: BA Psychology, Pacific University, Oregon
About: Bianca studies how parents can promote children's engagement in informal learning activities. She is especially interested in the role of autonomy for children's STEM engagement. In her free time, Bianca enjoys hiking, murder mystery novels, and boardgames.
Naomi Polinsky
Current: Doctoral Graduate Student, Cognitive Psychology, Northwestern University
Undergraduate: Barnard College, BA Psychology
About: Naomi studies how young children problem solve and learn in informal learning settings, such as at children's museum and even at home when they play with cool new toys and touchscreen computers. She is curious about how parents, the instructions for the activity, and even how the design of the learning space or game help facilitate and promote children's ability to work through these challenging problems and games and ultimately complete the task knowing that they have the skills to solve future problems as well! When Naomi is not checking out cool new children's toys, she enjoys dancing, hanging out with friends, and trying all of Chicago's ice cream shops!

Gaby Perdomo
Current: Project Coordinator, TALES, TRAEL, & Ciencia en Relatos
Undergraduate: B.S. Applied Psychology, Cum Laude & Departmental Honors, New York University
About: Gaby's interest in child-parent engagement and narrative building began through her research at NYU, and she hopes to further expand her understanding through her work with the TALES project. In addition to working in the developmental psychology field, Gaby is interested in mental health advocacy for underserved populations, including women and children of color. As such, she intends to pursue a doctoral degree in Clinical Psychology. When not in the lab, Gaby enjoys true crime podcasts, cooking, and hanging out with her pup, Juniper.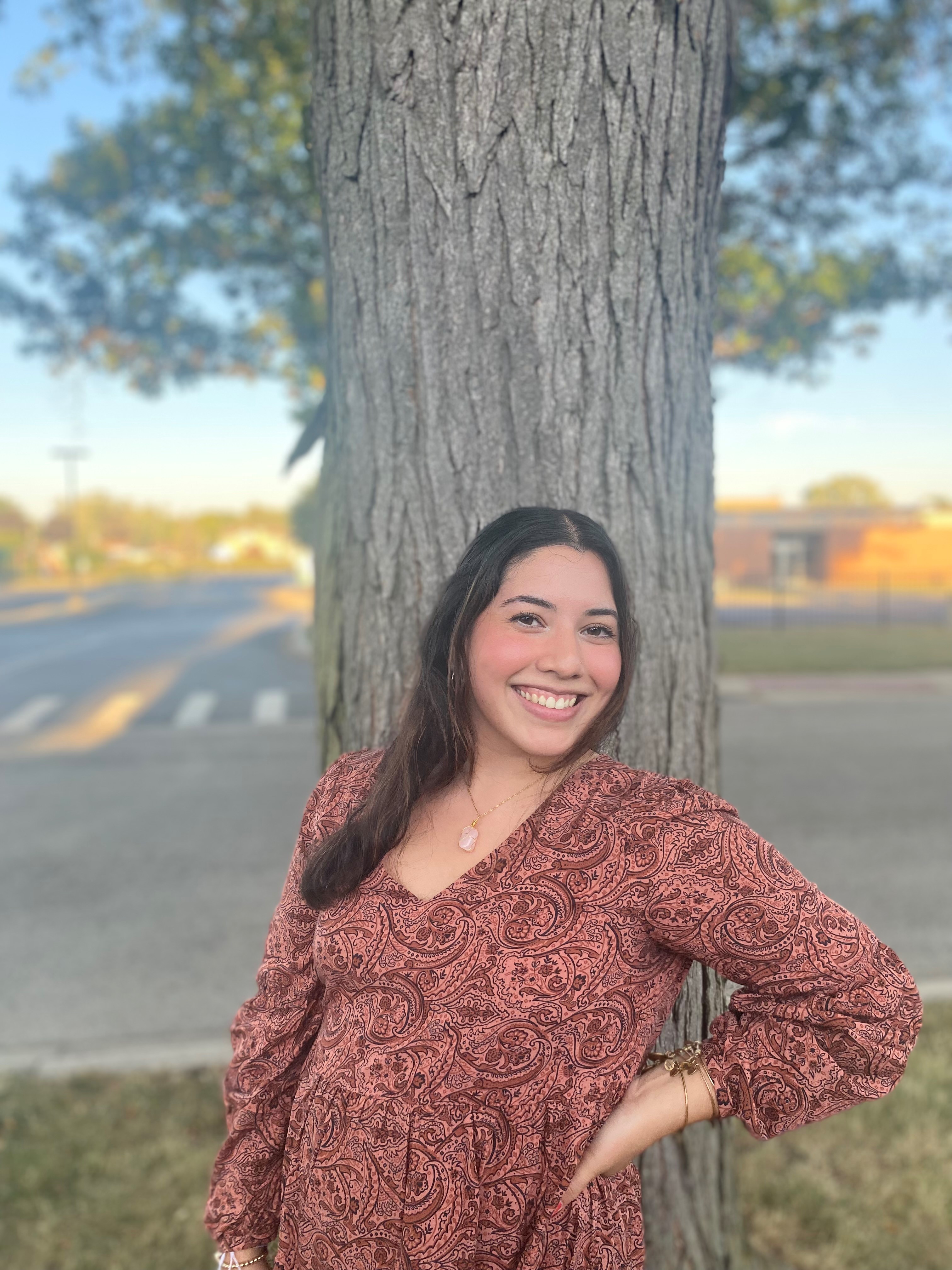 Chelsea Maldonado
Current: Graduate Assistant, TALES & Ciencia en Relatos; Masters Graduate Student in Community Counseling

About: Chelsea Maldonado is currently a graduate student in the M.A Community Counseling program at Loyola. She has been involved as a research assistant in Dr. Haden's Memory and Learning Lab for 3+ years and completed undergrad with a major in Psychology and a minor in Neuroscience. Chelsea is proficient in Spanish and is interested in research primarily focused on children of color to help advocate and promote social justice. In her free time, Chelsea loves to watch medical drama TV shows and spend time outside with her dogs.
Riley George
Undergraduate: Loyola University Chicago, B.S. Psychology, Summa Cum Laude
About: Riley gained an interest in children's learning and development as an undergraduate research assistant. She plans to continue developmental research during graduate school. In her free time, Riely enjoys reading memoirs, photography, and painting
Undergraduate Research Assistants
Rachel Amegatcher
Current: Undergraduate Research Assistant, Psychology Major
About: Rachel became interested in childhood learning and memory from tutoring with CPS kids at a local non-profit. She's passionate about conducting research in a cultural and intersectional way. She hopes to become a mental health provider with a focus on underserved communities in the city, including people of color. When she's not in the lab working, she loves to dance, write stories, and read.
Marcell Podsiadly
Current: Undergraduate Research Assistant, Undergraduate in Psychology
About: Marcell is a Psychology major with a Neuroscience minor here at Loyola. She will be graduating in the Fall of 2022 with interests of pursuing medicine. She is interested in advocating for children with mental health issues to ensure a full life despite struggles they may face. Working in the lab, she gets to explore how parents and children interact with one another and how this interaction promotes learning in children. In her free time, Marcell likes to do puzzles and watch sitcoms on Netflix.
Sam Guzik
Current: Undergraduate Research Assistant, Major in Biology, Minor in Psychology
About: Sam is currently a junior on the pre-med treck majoring in biology and minoring in psychology. She is passionate about working with children and hopes to become a pediatrician one day. In her free time, Sam enjoys playing tennis, cooking, and finding new restaurants in Chicago to try.
Afnan Amdeen
Current: Undergraduate Research Assistant, Major in Cognitive/Behavioral Neuroscience and Psychology
About: Agnan is a junior undergrad at Loyola currently studying Neuroscience and Psychology, and she plans to continue her studies in graduate school focusing on clinical psychology. At Loyola, Afnan is also an Honors student and co-founder of the Honors BIPOC Coalition, as well as a Peer Advisor in the Fall for the Univ101 seminars. In her free time, Afnan enjoys cooking, reading, and watching horror movies with friends!
Vanessa Perez-Elguera
Current: Undergraduate Research Assistant, Major in Biology, Minor in Psychology
About: Vanessa is a senior at Loyola majoring in biology with a minor in psychology. She has been working with Diana mainly on the "Make a Hat" project since Summer 2021. Her career goal is to go to medical school to become a psychiatrist and work to provide mental health services to underserved communities. During her free time, she enjoys going to museums and exploring cafes around Chicago.
Ashley Song
Current: Undergraduate Research Assistant, Major in Behavioral/Cognitive Neuroscience, Minor in Psychology
About: Ashley is currently a junior with a major in Behavioral and Cognitive Neuroscience and a minor in Psychology. She is interested in child development and developmental psychology, and hopes to pursue more research after her undergraduate studies. In her free time, she likes to play video games and watch mukbang videos.
Noelle Pittman
Current: Undergraduate Research Assistant
About: As a former STEM student, Noelle is interested in learning more about how interactions in childhood can inform and influence a child's desire to engage with STEM-related activities. Noelle plans to continue this type of research in graduate school.
Maddie Brophy
Current: Major in Neuroscience, Minor in Psychology
About: Maddie is a neuroscience major with a psychology minor, planning to further her education in Clinical Psychology after graduation. She became interested in Dr. Haden's lab because she really enjoys working with kids as well as learning from them. In her free time, Maddie enjoys baking, reading, and spending time with friends.