Gateways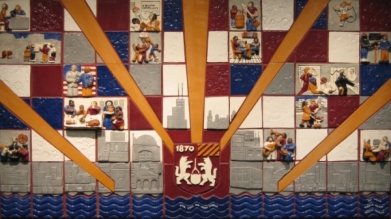 International Journal of Community Research and Engagement
Gateways is an online electronic journal concerned with the practice and processes of community engagement. It provides a forum for academics, practitioners and community representatives to pursue issues and reflect on practices related to interactions between tertiary institutions and community organizations; academic interventions in community; community-based projects with links to the tertiary sector and community initiatives. The journal publishes evaluative case studies of community engagement initiatives, analyses of the policy environment and theoretical reflections that contribute to the scholarship of engagement.
The journal addresses community engagement occurring across scholarly disciplines and at all levels of community, including: engaging diverse communities in capacity building initiatives, including young people, older people, people with a disability, Indigenous communities, and culturally diverse and interfaith communities; health promotion and capacity building; community cultural development (CCD); rural regeneration; housing and neighborhood renewal; information technology (IT) and public participation; collaborative design and community safety; the environment and natural resource management; corporate social responsibility; social enterprise and social entrepreneurship; triple bottom line accounting (measuring economic, environmental and social outcomes). The journal also aims to engage academics and policymakers more fully with the concerns of the community and community engagement. It seeks to articulate creative tensions between theory and practice.
Change
Community engagement requires institutional change in the ways in which community, universities and government see themselves and their partnerships. There is also a need to promote the value of research that is needs driven rather than curiosity driven. Gateways will explore these vital concerns for the enhancement of Community Engagement in its many forms.
Jointly edited and managed by the UTS Shopfront at the University of Technology, Sydney (UTS) and the Center for Urban Research and Learning