Undergraduate Fellowships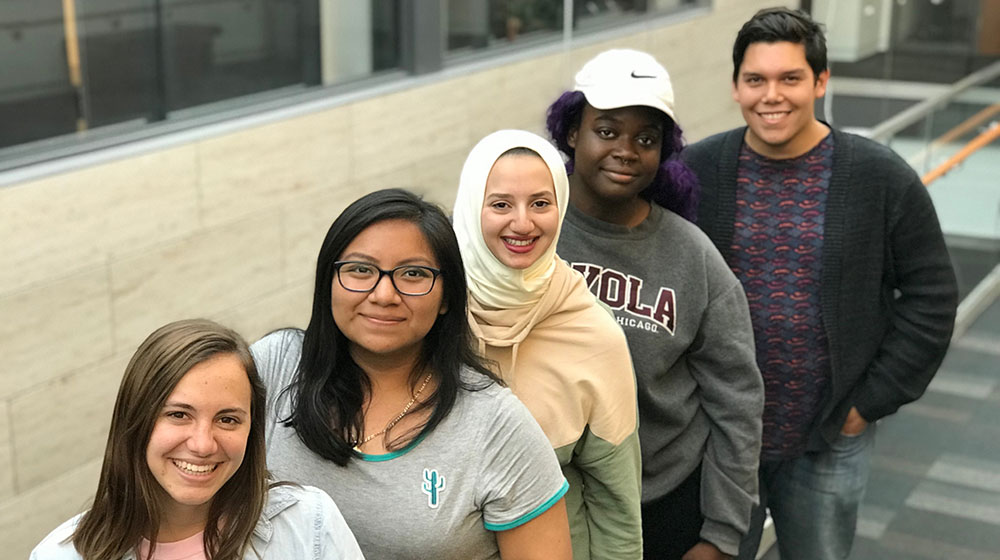 The Center for Urban Research and Learning invites undergraduate students who are interested in community engagement and social change issues to apply for an undergraduate fellowship. The fellowship provides an hourly wage of $1540 per hour for approximately 10 hours per week.
Applications are accepted two times each year based on the LUROP schedule: March 1 for the following fall semester and November 1 for the following spring semester. However, since these fellowships are funded through CURL's endowment and additional research grants on an ongoing basis throughout the calendar year, we invite students to apply at any time during the year.
Fellows will:
Participate in university-community research projects that address community needs.
Contribute to various areas of research including development of methodologies, analysis of data, and publishing and presentation of results.
Collaborate closely with a team of faculty, graduate students, and community researchers.
Learn about Chicago's communities and the efforts of groups and individuals to make their neighborhoods better.
This program is open to any undergraduate with sophomore standing or above from any of the undergraduate programs at the university. Those students from the social sciences and humanities are strongly encouraged to apply. Students who qualify for work-study money are also strongly encouraged to apply.
Application Process
Interested students should:
Students should go to LUROP to access the online application. Students will log in to the system with their Loyola ID and password and click on the CURL application to apply.
The application includes the following requirements:

A one-page essay indicating interest in social change issues as well as a summary of previous community experience and research skills (e.g., Web design, interviewing skills, statistical experience).
A brief resume along with the names of one Loyola faculty member or staff who can provide a reference as needed.
For more information please contact: