Phil Nyden's Retirement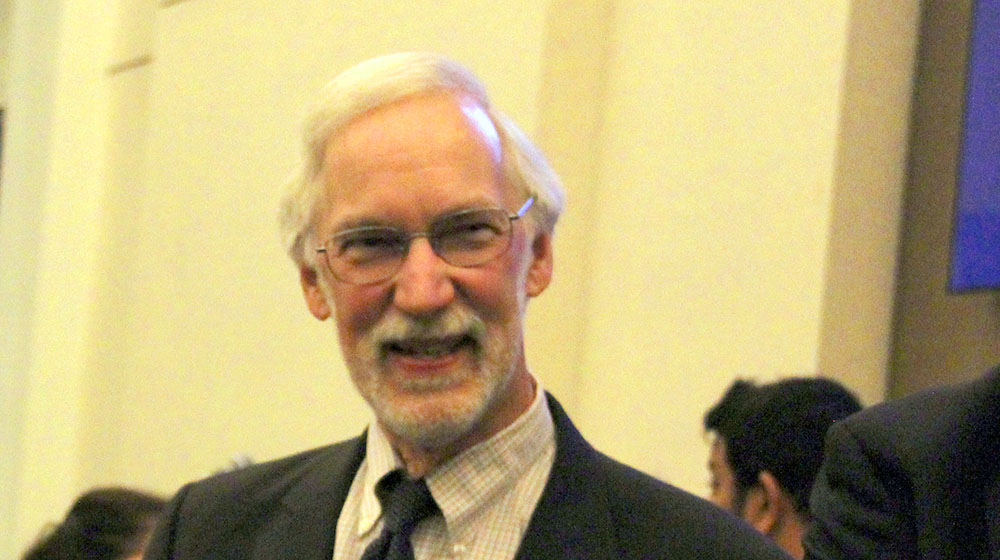 On the occasion of
Dr. Philip Nyden's retirement after 38 years at Loyola University Chicago, you are invited to a panel discussion and retirement reception on

Friday, April 7, 2017

Loyola University Chicago
Lake Shore Campus
---
Panel Discussion
3:00-4:30pm
Information Commons, 4th Floor

Now More Than Ever:
University-Community Collaborative Research for Positive Change
---
Panel members reflect on the impact of past collaborative university-community research and most importantly a look ahead to the importance of collaborative research in these turbulent times. The panel will talk about the important role of social justice-oriented collaborative research centers, as well as the role and work of faculty, community partners, and students in research teams combining the strengths of university and community knowledge.
Michael J. Garanzini, SJ, Chancellor, Loyola University Chicago

Jennifer Chernega, Associate Professor, Winona State University; Former CURL Community Research Coordinator

Yolanda Suarez-Balcazar, Professor, Occupational Therapy, College of Applied Health Sciences, University of Illinois Chicago; Former CURL Faculty Fellow and faculty member in Loyola's Psychology Department

Jennifer Ritter, Executive Director, ONE Northside; Community partner in CURL research projects

Christine George, Associate Research Professor, CURL
---
Retirement Reception for Dr. Philip Nyden, Professor of Sociology and Founding Director, Center for Urban Research and Learning

5:00-7:00pm
Piper Hall
Light Refreshments will be served.
---

RSVP is required by March 31st. Space is limited.
Loyola's Lake Shore Campus is at 1032 West Sheridan Road, Chicago, IL 60660. A campus map and travel directions by public transportation and car are available at http://www.luc.edu/visit.shtml Parking is available on campus.

For any additional information please contact Aggeliki Gikas at agikas@luc.edu or 773.508.8534.
Hosted by the Center for Urban Research and Learning and the Department of Sociology, Loyola University Chicago