Undergraduate Fellows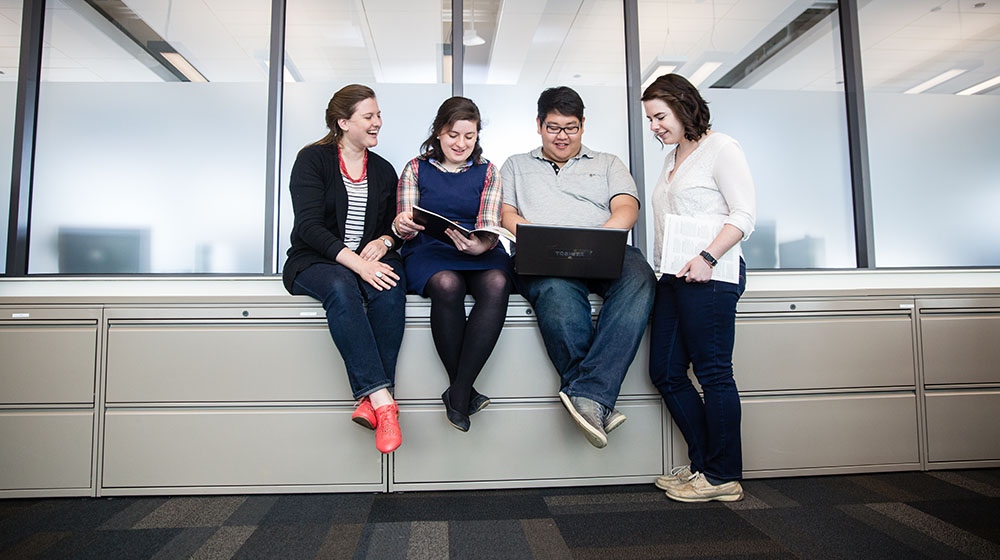 CURL Undergraduate Fellowships are intended to facilitate involvement of students in collaborative research projects with community-based organizations, social service agencies, health care providers, businesses, and government in Chicago's city and suburbs. Through their research and learning projects, fellows are active participants in Loyola University's efforts to improve the quality of life of all members of the Chicago metropolitan community. Involvement in the work of CURL can help students develop a foundation for future graduate programs, community development, or volunteer service.
CURL Undergraduate Fellows earn an hourly wage of $13 per hour for approximately 10 hours per week. Most fellows work with CURL Graduate Fellows, CURL staff, community leaders, and Loyola faculty on one of CURL's university-community team research projects. CURL uses a collaborative research model that involves community members at all stages of the research, with the intention of both building community voice in the research process and increasing community capacity to complete research on a variety of issues.
The list below gives you a quick overview of the students and their majors. Reflecting the interdisciplinary nature of CURL's work, the fellows represent majors in many different departments or schools. More information about the project on which the student is working, as well as what drew them to CURL and what they hope to gain from their CURL experience can be found by clicking on the student's name.
Current Undergraduate Fellows