Virtual Office Hours
OEC STAFF HOST OFFICE HOURS on Zoom for one hour every business day (Monday through Friday, except University holidays). You can also schedule an appointment with OEC staff by emailing equity@luc.edu.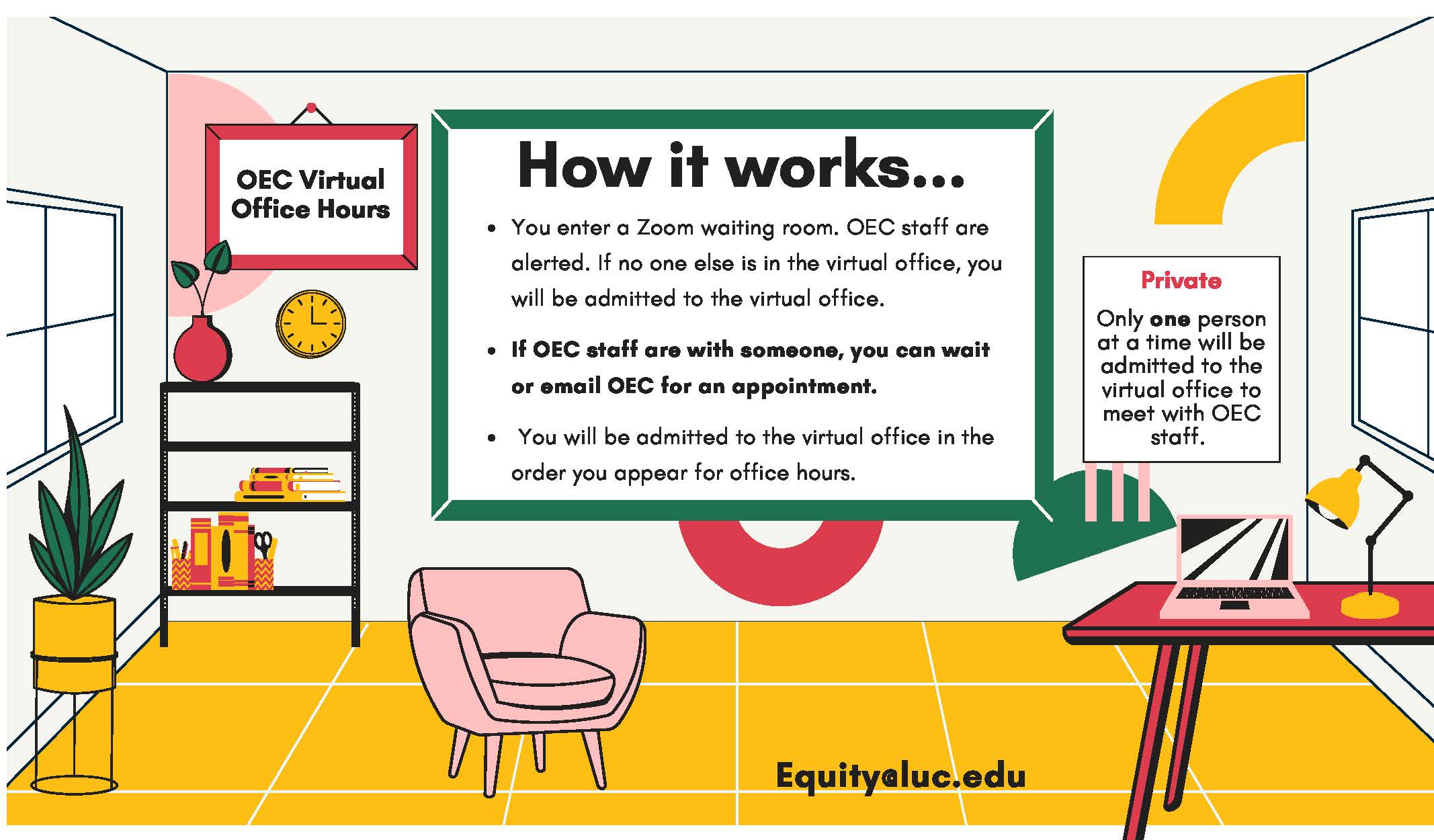 Utilizing Virtual Office Hours
Office for Equity & Compliance staff remains available to students, faculty, and staff regarding any concerns of potential discrimination, sexual misconduct, and/or related retaliation. Virtual office hours offer an opportunity to speak to OEC staff about an incident you observed or experienced, to ask questions you may have about University policy or OEC processes, or seek guidance in completing a reporting form.
Please know that OEC staff have a responsibility to address potential discrimination and sexual misconduct, and OEC staff may be required to act upon information shared with them during virtual office hours.
Students who have experienced potential gender-based violence may want to speak with confidential advocates before contacting the OEC. Students can access confidential advocates through the Wellness Center.
If you are uncertain you want to meet virtually with OEC staff, you can contact OEC staff by emailing equity@luc.edu or calling (773) 508-7766. The OEC is utilizing SoftPhone to receive calls remotely through our computers. If your call goes unanswered, please email us at equity@luc.edu.