About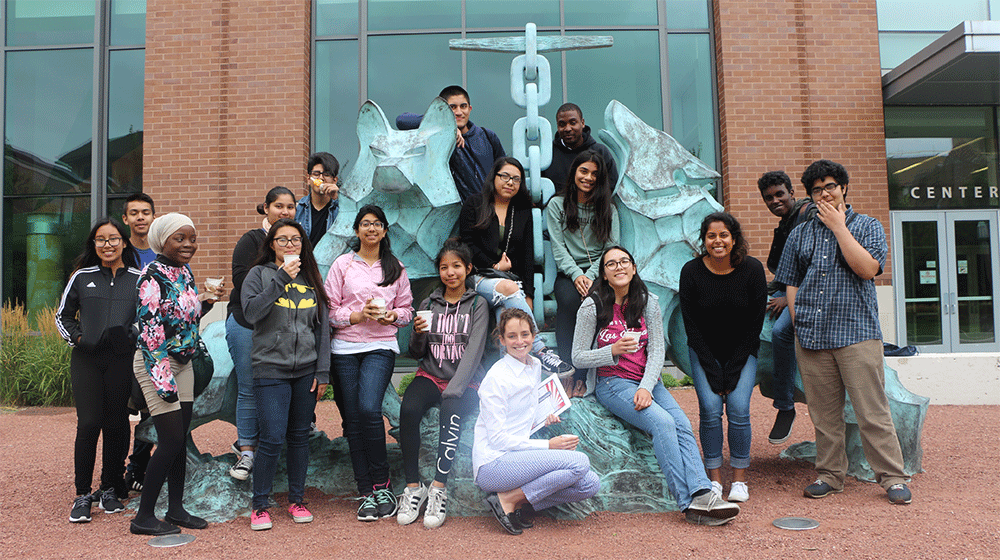 Mission
Loyola University Chicago works with our local public school partners to strategically direct resources to support the education of P-20 students. These reciprocal partnerships engage Loyola students, faculty and staff and have significant pedagogical value for both our school partners and university members. These relationships are founded on and sustained by the principle of mutual benefit.
Loyola's work with schools involved in these partnerships has four major goals that align with Loyola's Plan 2020:
Strengthen teaching and learning
Increase opportunities for students to graduate prepared for post-secondary options
Engage the LUC community in ways that strengthen and enrich the university
Advance civic engagement
History
University-School Partners began in 2012 as a partnership between LUC and Senn High School in Edgewater. Under a directive from the mayor of Chicago, Loyola began to work alongside Senn administrators and staff to grow and improve the school. Subsequently, University-School Partners grew to include an additional initiative, Schools 2020. In total, Loyola is now partnered with nine schools throughout Edgewater and Rogers Park.
The Community Schools Model
Our work is guided by the principles of the Community Schools Model, which posits that schools should serve as a hub for community services. The model is a proven strategy for expanding the impact of a school and improving student outcomes.